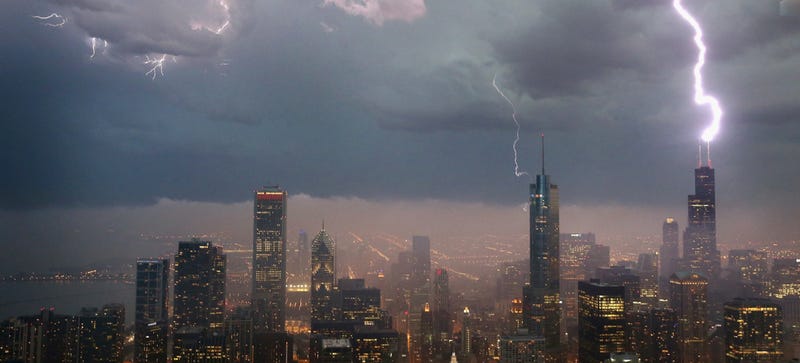 You've probably heard the saying, "lightning never strikes the same place twice." But it's actually a myth.
From NASA's Goddard Space Flight Center:
NASA-funded scientists have recently learned that cloud-to-ground lightning frequently strikes the ground in two or more places and that the chances of being struck are about 45 percent higher than what people commonly assume.

[...]

According to the National Weather Service, lightning causes an average of 93 deaths and 300 injuries in the United States each year. The National Severe Storms Laboratory recommends that a safe distance from a previous flash is at least 10 to 13 km (6 to 8 miles) as opposed to the 3 to 5 km (2-3 miles) that experts had previously advised.
Mythbusters also tackled this one with a simple and quick video:
Factually is Gizmodo's new blog of fun facts, interesting photos, and weird trivia. Join us on Twitter and Facebook.
---
Image: Lightning strikes the Willis Tower in downtown Chicago on June 12, 2013 in a photo by Scott Wilson via Getty Images