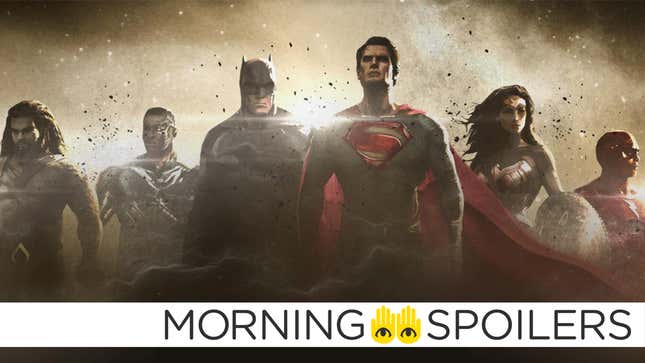 Jessica Lange is done with American Horror Story. What could DC have planned for the Legion of Superheroes in live action? The cast of The Flash break down what the season two finale means for the show's future. Plus, new pictures from Valerian and Star Trek Beyond, and Noah Hawley on Legion. Spoilers Get!
Caleb McLaughlin Wants to Play Static Shock

Justice League
Jesse Eisenberg has confirmed he's returning while at London Comic Con—unsurprising, given the character's fate at the end of Batman v Superman and his connection to the heavily rumored main villain Steppenwolf in that crazy deleted scene.
I'm kind of in wait. They just started filming 'Justice League,' so I'm kind of, like, waiting for my crack at it. I don't know what I'm allowed to say, because I feel like there's probably some drone following me from DC, and if I say anything wrong I get, you know, picked off.
---
Untitled DC Project
Actress Natasha Blasick has taken to Twitter to announce she is purportedly playing the role of minor DC comics character Apparition in an upcoming film. Originally dubbed Phantom Girl, she is a member of the 31st-Century-based Legion of Superheroes. Blasick offered no details on the project itself, so take it with a pinch of salt for now.
---
Delilah Dirk
Disney is developing an adaptation of the graphic novel series, set in the 19th century following the adventures of a female swordmaster as she seeks adventure across the world in her flying boat. [Deadline]
---
Valerian
Here's some new behind the scenes picture from the set, courtesy of Luc Besson's Facebook page. Head to the link to see more.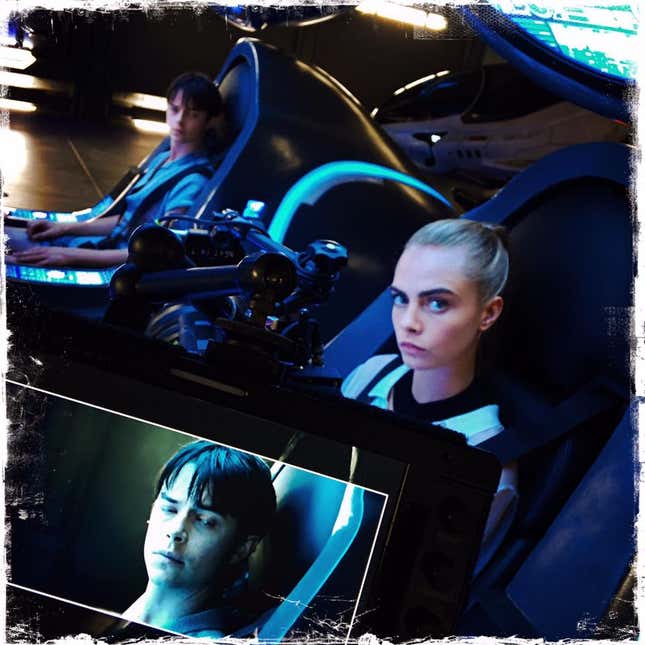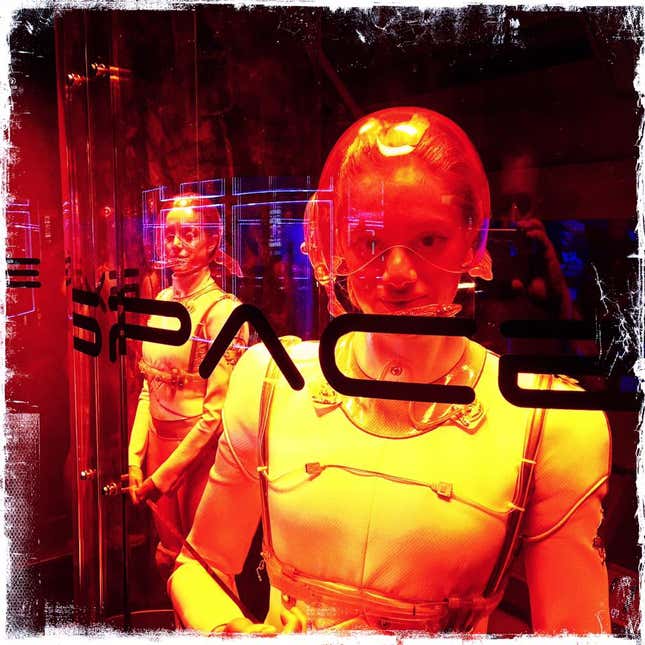 ---
Star Trek Beyond
A few new stills from the film have been released. [Coming Soon]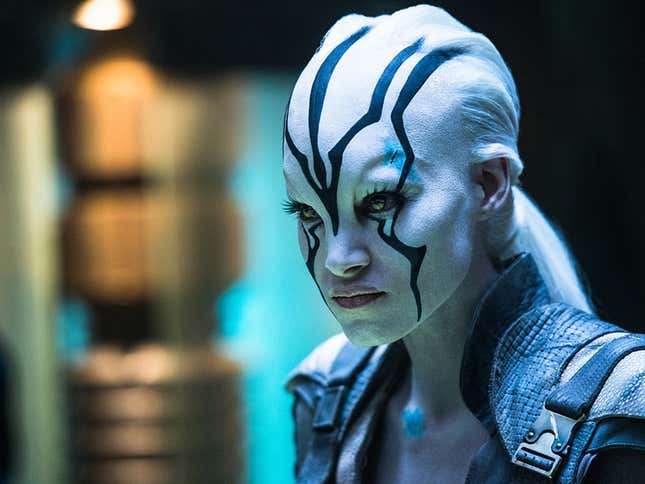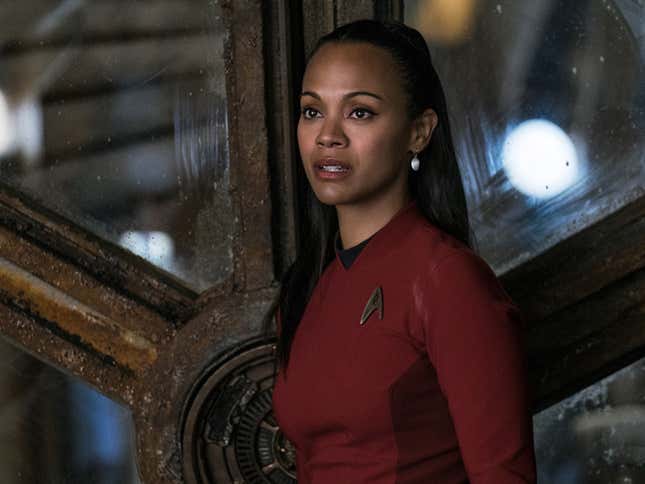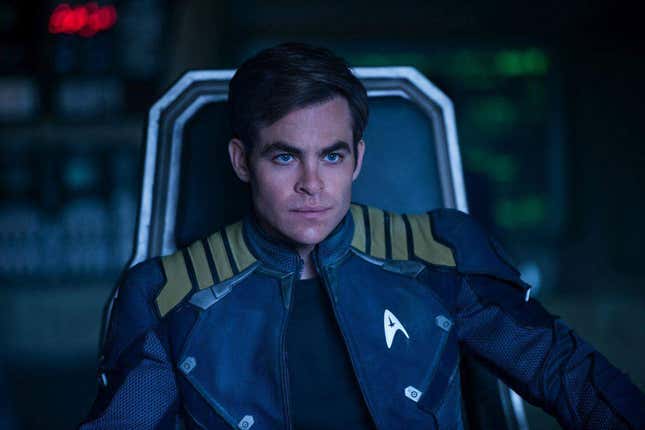 ---
Ice Age: Collision Course
Here's a new TV spot.
---
Independence Day: Resurgence
Brent Spiner's Dr. Okun appears in this new clip.
---
Transformers: The Last Knight

Josh Duhamel briefly talks about joining the franchise again in a new interview.

---
The Predator
The film will now open February 9, 2018. [CBR]
---
American Horror Story
Jessica Lange has confirmed that she will not return to the anthology series at all, following her absence from the most recent series, Hotel:
I had four years with that, four seasons, and each year was a marvelous character. Everything changed from one year to another which made it very interesting to me. But no, I think sometimes you come to the end of something and it has had its natural [end].
---
Legion
Noah Hawley tells Vanity Fair what he wants to do with the X-Men universe show:
There's, whatever, 9,000 superhero stories right now. They've got all the running and kicking covered. I think my goal with this is to do something whimsical and imaginative and unexpected. Not just because I want to do something different, but because it feels like the right way to tell this story.
---
The Flash
Tom Cavanagh has been confirmed as a series regular for the third season, following the events of the second season finale leaving his role in the show going forward in doubt. [EW]
Carlos Valdes tells fans at MegaCon that the third season will open in a completely new way, given the Barry's drastic changes to the timeline in the season two finale:
All I'm going to tell you is things are going to be different, way different. Not in a bad way; I think in a really exciting way, and it's that difference that's going to inform Barry's trajectory throughout the season, and I think people are going to like it.
---
Orphan Black
Here's a brief press release for "The Redesign of Natural Objects":
As Alison is terrified by Neolution threats made against Donnie, Sarah and Mrs. S question her loyalty to her sestras. While Sarah is distracted, Siobhan sneaks out to seek vengeance. Meanwhile, Cosima and Susan Duncan work together in a final attempt to discover a cure.
---
iZombie
Finally, Rose McIver talks about the season 2 finale and looks ahead to the show's future in a new interview.
---
Additional reporting by Gordon Jackson. Banner art by Jim Cooke.