For years now, I have very publicly wished for an app that would list all my possible transportation alternatives in the palm of my hand, then guide me to my destination once I'd made the decision of how to get there. Well, I'm here to tell you: Sometimes wishes come true.
Go LA is a new app that the city of Los Angeles created in partnership with Xerox. It was actually designed with tourists in mind—you know, the people who come to LA and rent a red convertible Ford Mustang to get around just because they thought that's what everyone else did? It turns out you can actually get around LA without driving and this app practically proves it to naysayers. And it's also just generally great for residents, too.
The app functions like other real-time trip planners you've probably used before, like HopStop or Google Maps, except that it has so many more options. Like so many more options: Walk, bike, drive, ride a motorcycle, take public transit (including all of LA's many systems), summon an on-demand ride through Lyft, book a car share through Zipcar, and soon, a bike through LA's new bike share. It also includes directions to public parking near your destination, and incorporates travel time in your schedule for that as well.
But here's the true brilliance of the app. It not only combines these different modes into various combinations for complete door-to-door directions (walk-bus-walk, etc.) it also allows you to choose itineraries based on three categories: Sooner, Cheaper, Greener. Which is pretty much the mindset I'm in every time I plan to leave the house: Do I need to get there now? Can I splurge on a Lyft? Or do I have some time to build some exercise into my commute?
G/O Media may get a commission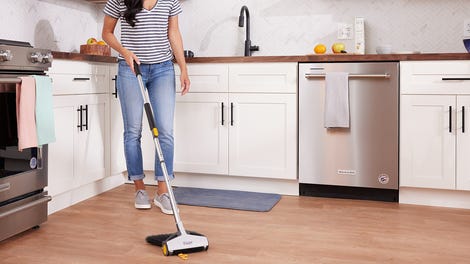 BOGO 50% Off
Flippr - BOGO 50% Off
I tried the app a few times over the last week and it works great—I'll probably replace my hodgepodge of other apps for this one. Not only did it function just as well as the native Metro Los Angeles app I use for real-time arrivals when I ride the bus or train, or the Google Maps app I use for biking and walking, it gave me some ideas for different routes to take, which I always appreciate. And the turn-by-turn directions with maps that show you exactly how to walk from the light-rail station to the bus stop, for example, were infinitely valuable when I was crunched for time during connections.
The next step, and it's a pretty obvious one, is to integrate payments into the app. So you could load up your TAP card for public transit fares, or pay for parking in advance if you drive. App-enabled payments would be especially handy if it's ready in time for the bike share launch later this year.
Los Angeles's transit advocacy community is currently up in arms about a report that ridership on public transit was down in 2015, with everyone scrambling to find a good reason for why people weren't riding the trains and buses as much as the year before. The answer that no one seems to really be talking about occurred to me when I was testing Go LA. The app has all the factors that motivate people to take transit, broken down into columns: Time, money, and, somewhere in a distant third place for most, the idea that you're doing something beneficial for humankind. I was continually shocked how often Lyft was ranking high in the Cheaper column—plus, when you factor in the time it takes to park and then walk, Lyft often edged out driving in the Sooner category, too. So people might not necessarily be skipping the bus or train in favor of driving their own cars—maybe they conducted their own cost-benefit analysis and realized it made sense to get a Lyft instead.
What's cool is that the city of LA will get to use this data to see how people make those decisions—they can see the options for what destinations people are searching for, and if they use the app for the entire trip, what mode they chose. With so many on-demand ride options engaging in fare wares, plus comparative apps like this, I could certainly see Lyft pulling more and more people off transit, and maybe that will be statistically proven. A day pass on Metro transit is $7. I routinely saw Lyft rides quoted at $8 or $9 for almost everywhere I needed to go.
[Go LA]