Speed, size, and even aesthetics all come into play when it comes to choosing an external drive for a computer, but storage capacity is always the most important factor influencing a purchase decision. And with LaCie's new d2 Thunderbolt 2 external drive, you can actually boost both the storage and transfer speeds with an optional SSD upgrade that's easy to install.
The d2 Thunderbolt 2 features a sleeker and cleaner heat-dissipating aluminum housing than past version of the d2 drives, and thanks to rubber feet on the bottom and rubber shock absorbers securing the drive inside, noises from vibrations are almost completely eliminated. Connectivity includes a single USB 3.0 port, as well as a pair of Thunderbolt 2 ports that allow for multiple d2s to be daisy-chained, and transfer speeds of up to 220 MB/s.
But if that isn't fast enough for your needs, the d2 Thunderbolt 2, which will come in three, four, and six terabyte capacities, can also be upgraded with a 128 GB SSD that can be easily installed by swapping out the drive's rear panel. You end up sacrificing that USB 3.0 port, but you gain an additional 128 GB external drive (that's how your computer sees the SSD) with transfer speeds of up to 1,150 MB/s. So if you're working on a particularly large project in Photoshop, you can temporarily move the project files onto the high-speed SSD.
G/O Media may get a commission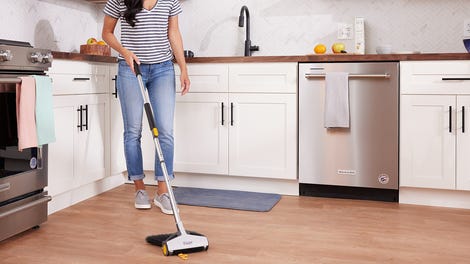 BOGO 50% Off
Flippr - BOGO 50% Off

Available next week from LaCie or Apple's online store, the three, four, and six terabyte versions of the drive will sell for $299, $399, and $499 respectively. But the $299 SSD upgrade won't actually be available until October. And if you don't need the Thunderbolt 2 connectivity, you'll also be able to save a few bucks and get USB 3.0-only versions of the drives (in three, four, and five terabyte options) although that SSD upgrade is then off the table. [LaCie]