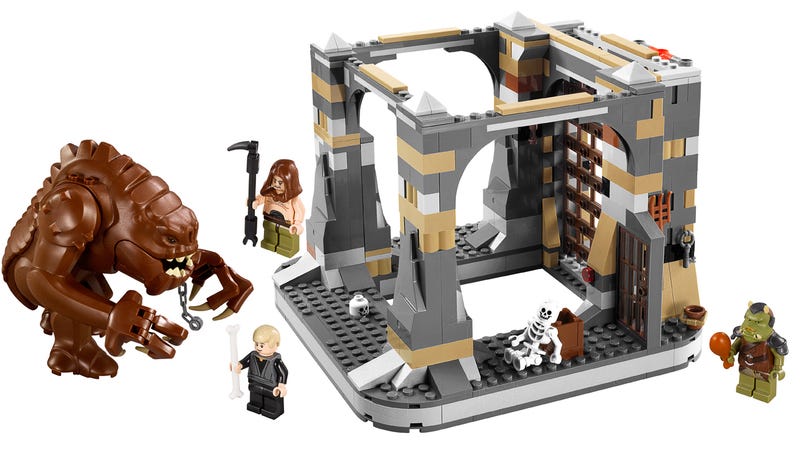 At last, one of the most iconic Star Wars scenes is out in Lego form: the Rancor Pit set. It will be available next January for $60.
The coolest thing: it's made to fit perfectly underneath their Jabba's Palace set!
The worst thing: no sign of slave Leia minifig yet.