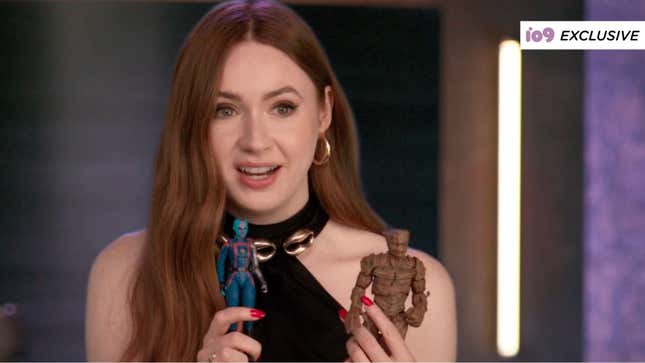 Don't miss the delight on the faces of Marvel's Guardians of the Galaxy when they unbox themselves in miniature toy form.
To celebrate the release of Guardians of the Galaxy Vol. 3, stars Chris Pratt (Star-Lord), Karen Gillan (Nebula), Sean Gunn (Kraglin; he's also the Rocket motion performer), and Pom Klementieff (Mantis) got to have look at their likenesses through the merch line from Marvel Studios' latest release. From Marvel Legends figures to Funko Pops, here's an exclusive look at their impressions.
Watch the video below and check out the gallery of some of the galactic goods the cast demo'd just in time for the film's release on May 5.
Watch Chris Pratt and the Guardians of the Galaxy Cast Open Their Own Toys
Watch Chris Pratt and the Guardians of the Galaxy Cast Open Their Own Toys