Never let it be said that social media can't play a role in enacting change in the real world. After months of people clamoring for it to happen, a black woman is joining Marvel Comics' ranks to pen a new ongoing series for Riri Williams (aka Ironheart).
In an interview with The Chicago Tribune, writer and Chicago native Eve Ewing today announced that she's penning Marvel's new Ironheart series and has plans to explore the complexities of the teen's identity.
"People don't just gravitate toward Hulk or Captain America or Spider-Man because of their powers, the reason they say so-and-so is my favorite superhero is because of who they are as people and about what they stand for. So I think the really exciting thing is really building out Riri, not as just Ironheart, but who is she as a person?

Specifically, what does it mean to be a teenage black girl from Chicago? Somebody who has lost family members to gun violence, somebody who understands the realities of the community is going to bring something very different to questions about justice and who the good guy is and who the bad guy is and what you do about that."
Ewing also emphasized that she really wants to highlight the fact that even though Riri has one of the most brilliant minds in Marvel's multiverse, she's also very much still a young black girl from Chicago whose experiences will resonate with people who look and come from backgrounds like hers. Definitely give the whole Tribune interview a read if you've got some time.
Ironheart's first issue drops this November, which means you've got plenty of time to catch up on Riri's adventures and get ready for her next big arc. Here's a variant cover Jen Bartel debuted on Twitter today.
G/O Media may get a commission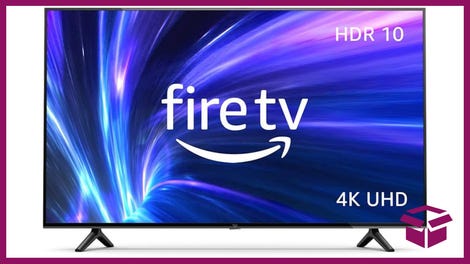 42% Off
Amazon Fire TV 50" 4K Smart TV