The Bourne movies are one of the best spy-fi franchises out there, and the next entry returns with the best pieces intact. After a one-film departure, Matt Damon and Paul Greengrass will start making the fifth Bourne movie next week, and the actor teased why now was the perfect time to come back.
"Without giving too much of it away, it's Bourne through an austerity-riddled Europe and in a post-Snowden world," Matt Damon told Buzzfeed. "It seems like enough has changed, you know? There are all these kinds of arguments about spying and civil liberties and the nature of democracy."
Damon first played Bourne in 2002's The Bourne Identity, which was directed by Doug Liman. The next two films were directed by Greengrass and took the franchise to new levels. Then, in 2012's The Bourne Legacy, we met Aaron Cross (Jeremy Renner), an agent similar to Bourne, set in the same world, who has been rumored to return for either this movie or an upcoming one. According to Damon, he and Greengrass would touch base every once in a while to see if it was the time for them to continue the franchise:
"We always looked at those movies as really about the Bush presidency, and so we kind of had to wait for the world to change. 'What does the character have to say?'"
G/O Media may get a commission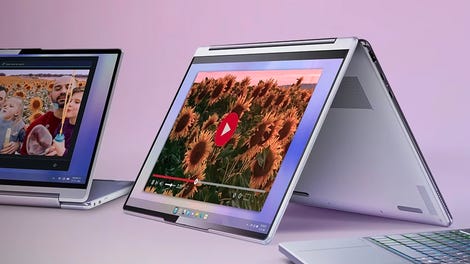 up to 70% off
Lenovo Spring Clearance
Now it seems then have something for him to say. When it comes to specifics though, all Damon would say is the film starts in Greece—the birthplace of democracy—and ends in Las Vegas, a "grotesque incarnation" of those ideals.
The currently untitled fifth Bourne film starts filming August 31 and scheduled for release July 29, 2016.
[Buzzfeed]