Shirtless Bear-Fighter was, as the name might imply, a bit wacky. The Image series was a loveable smorgasbord of action movie homages (and shirtless bear fighting), but now one of its co-writers, Jody LeHeup, is moving on to an interstellar thriller in The Weatherman. We spoke to him to learn a little more about the series and its motley crew of characters.

Written by LeHeup, and featuring art from Nathan Fox and Dave Stewart, The Weatherman is set in a future where humankind has found a way to terraform Mars, leading to life thriving on the red planet—and a new home for Nathan Bright, an ace weather reporter who finds fortunes as Mars' number one weatherman.
That is, until Nathan finds himself accused of being the brains behind a horrific terrorist attack on Earth that wipes out almost the entirety of human life on the planet—and is forced to go on the run across the stars in an attempt to clear his name. He has a slight problem on top of all that, however: He can't actually remember if he really was behind the attack or not.
To find out more about the series, and meet a few of the characters we'll see alongside Nathan, we reached out to LeHeup—check out our interview below, as well as some exclusive character artwork (including insight from LeHeup himself), making its debut here on io9!
G/O Media may get a commission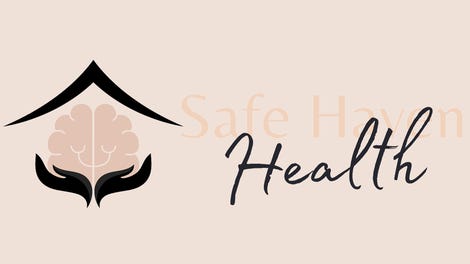 Addiction counseling
Safe Haven Health
---
io9: What was your elevator pitch for The Weatherman once you knew it was your next series?
Jody LeHeup: The Weatherman takes place in a far future world where the population of Earth has been wiped out by the worst terrorist attack in human history. All that's left of humanity is living on terraformed Mars which is a kind of sister planet to Earth. The people of Mars are grief-stricken over the loss of their home planet, terrified of another attack, and pissed off because the folks that carried out the attack are still out there.
So in that environment we're introduced to fun-loving weatherman Nathan Bright. He's got a cool girlfriend, a thing for noodle bowls, and an unorthodox forecasting style that's made him something of a local celebrity. Nathan's kind of got it made. But that all changes when seemingly out of nowhere Nathan's accused of masterminding the attack on Earth. Which is crazy, right? Nathan's not a terrorist, he owns a Golden Retriever. The problem is... there's a giant hole in Nathan's memory... and he can't actually say if he did it or not.

Nathan's of course completely ill-equipped for life as the most wanted man in the solar system but he's forced on the run anyway, on a journey to find the truth and the key to stopping a second extinction level attack. And that's just the starting point. Things get extremely crazy once we start to fill in the blanks.
Your previous Image book, Shirtless Bear-Fighter, was a wild and zany amalgam of action movie tropes. Why did you decide this was the kind of story you wanted to tell next, and what lead you to scifi to tell it?
LeHeup: I think the books scratch different itches. SBF is a bonkers comedy fight book with a heart of gold. It's pure comics joy. And The Weatherman is similar in that it's also a love letter to genre in many ways, though not as overtly. It's also a hell of a lot of fun. There's plenty of adventure and humor and some of the most dynamic action that's ever been seen in a comic book. But Weatherman is very different than SBF. It's a high stakes space thriller that allows us to explore more complex themes that are outside the scope of something like SBF. It's more harrowing and intense and in spots... deadly serious.
The thing I liked about making The Weatherman a science fiction story is that it allows us to really amp up the scale of everything, which is always fun. So instead of a person that's been murdered, it's a planet. That kind of thing. But we're also going to be dealing with a lot of memory and identity concepts that really only work in science fiction. I also love the romance of scifi pulp. Other worlds, spaceships, intergalactic bounty hunters, psychics, laser knives… But for all the science fiction trappings, The Weatherman is viciously human.
What's it been like working with Nathan as the book's come together?
LeHeup: It's been a dream. I honestly don't think there's a better comic book artist than Nathan Fox. I've written comics, I've edited comics, and I've been an avid comics reader since I was kid, and it is absolutely terrifying how good he is at every aspect of comics illustration. His character concepts, his compositions, his world building, the dynamism of his action, his relentless devotion to putting the narrative first... it's all insane. He's a master storyteller. As a writer I couldn't be luckier.
I feel that way about the rest of our team as well. Colorist Dave Stewart might be the most decorated comics colorist of all time and there's a reason for that. His ability to perfectly pick palettes is beyond amazing. Tom Muller's brilliant design work, Steve Wands' fantastic lettering… It's just ridiculous how much talent is on our team.
We're revealing a bunch of characters today from the series. When you're fleshing out the cast of a book like this, and starting to work on the designs for them, what's the process like for you?
LeHeup: For Nathan and I it's all about who the characters are and what their place is in the narrative. We need to know what the character is about and where they're coming from. Why do they do what they do? What do they want? What do they fear? Once you have the answers to those questions you just start building and revising until it feels right. Hopefully you end up with a compelling cast of characters.
---
The Weatherman #1 hits shelves June 13—to find out even more, you can check out the series' own Twitter account.