Look out, Belfast. A town near Boise, Idaho is about to be the next hot destination for Game of Thrones fans. It's getting two residential streets named after the show's characters, and several more could be on the way.
The Silver Trail subdivision in Kuna, a small town less than 20 miles southwest of Boise, is planning a pair of residential streets named after characters from Game of Thrones: Baratheon Avenue and Rickon Street. It's all thanks to Jannell Hall of B&A Engineers.
A 17-year veteran of residential engineering and development projects, Hall told io9 this was the first project where the developer gave her "carte blanche" to name the neighborhood's streets, so she filled them with names from nerdy shows she loves. She was worried they'd be rejected but apparently, she's got a fellow Game of Thrones fan on the street naming committee, which she thinks gave her an edge.
"In this one I've got Game of Thrones, Firefly, I've even thrown my son and my husband's names in there," Hall said. "Basically I'm like, 'Okay I'm a geek, I have a lot of fandom, [and] Game of Thrones is unique enough and big enough.'"
G/O Media may get a commission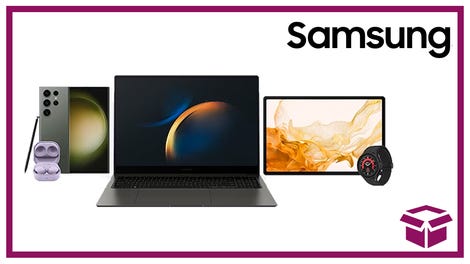 24 hour deals
Discover Samsung - Daily Deal
Altogether, Hall has submitted at least 17 street name requests based on Game of Thrones characters, with Baratheon and Rickon going up first (I was curious why she picked Rickon, since he's one of the most useless characters in the HBO series, but Hall said it's because it's a smaller street and she wanted to save the good names for the longer ones). Most of the names she's submitted so far, like Baelish, Oberyn, and Lannister, were rejected for sounding too much like other streets in the area. For example, Drogo was too similar to Draco (apparently no relation to the Harry Potter character). However, streets for Arya, Hodor, Podrick, Sansa, and Tyrion are still in the running. There's also a battle between naming one street either Jorah Road or Greyjoy Road. My vote's on Jorah, but let me know your pick in the comments.
Of course, by the time the development project is done a few years from now, some, or all of, those remaining streets names could be changed to something else. And those that do make it may fall on deaf ears. Since this is a smaller, more rural farming community, Hall thinks most residents won't really know what the streets are named for. Heck, many of her coworkers didn't even get it. But she's hoping a few people move in who are part of the Westerosi club. "I am hoping to fill a subdivision with geeks," Hall said.
Most of all, she's looking forward to the day when she'll be able to take a picture next to a sign that reads W. Tyrion Court.