Daimler AG, the automaker which produces the Mercedes-Benz line of luxury vehicles, is facing growing scrutiny after US investigators reportedly found that it installed software to cheat diesel emissions tests on cars, Bloomberg and Reuters reported.

The allegations closely align with a scandal that overtook Volkswagen in 2015 when it admitted to installing software on over 580,000 U.S. vehicles that, per Reuters, allowed them to emit up to 40 times the legally permitted emissions standard. Daimler has already admitted significant consequences may arise following reports in Germany's Bild am Sonntag newspaper that ongoing US and German investigations are determining whether multiple functions in the software could be used to cheat tests, and that Daimler's own employees questioned their legality.
Daimler spokesman Joerg Howe told Bloomberg via email that the documents Bild am Sonntag based its reporting on had "selectively been released in order to harm Daimler and its 290,000 employees" and that "The authorities know about the documents and no complaint has been filed."
According to Bloomberg, available evidence indicates the company may have been playing fast and loose with software functions that injected diesel exhaust fluid, which helps break down some nitrous oxide emissions, into the car's exhaust system:
One was designed to help a tank of AdBlue fluid, which helps eliminate harmful exhaust gases, last for the entire period between a car's servicing checkups. Another, called Slipguard, could recognize if a car was on a test stand and regulate the dosage of AdBlue, the newspaper reported
G/O Media may get a commission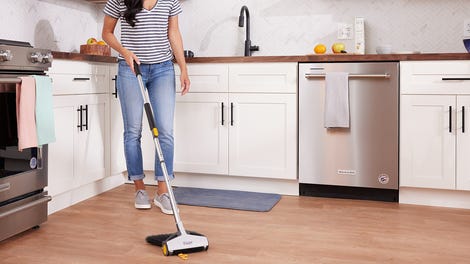 BOGO 50% Off
Flippr - BOGO 50% Off
Bloomberg added that throughout 2017, Daimler AG raised the amount it has cumulatively saved up to "cover potential obligations from sales transactions, warranties and legal proceedings" to over $17 billion (14 billion euros), an implicit recognition of the danger of the ongoing investigations into its cars as well as class action suits.
Volkswagen has since surpassed a $30 billion tab for its own scandal, including fines, vehicle buybacks, and cash payouts. The incident also triggered calls throughout Germany to impose further restrictions on diesel vehicles or ban them entirely—as the disaster showed the "high-performance, low-emissions, low-polluting affordable diesel car was always an illusion," per the New Yorker.