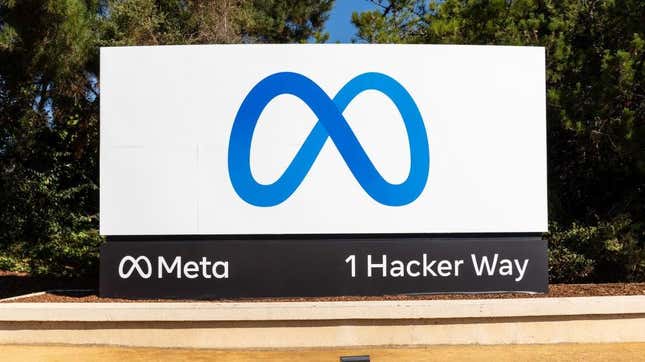 Meta's Oversight Board announced it is introducing new measures to expedite case reviews to ensure urgent cases receive a quicker response time. Each case will be considered on a case-by-case basis and will separate into summary decisions and urgent cases.
Russian Court Says Meta Is "Extremist Organization"
The board is made up of 23 members who will all review general cases and produce summary reports revealing whether to take down, leave up, or repost the reported post. For expedited, or urgent cases, a select panel made up of the board's co-chairs will consider whether to accept or reject the case and will do so without reviewing public comments.
The panel will draft and approve a written decision after considering the case and will publish the results on its website. Unlike a summary decision, the findings for urgent cases are binding and in select cases, the board may consider user appeals while the expedited case is in review.
The board said in a blog post that discerning which cases are urgent, can help Meta to avoid any recurring cases moving forward. The Oversight Board said in the post, "Increasing the number of decisions we produce, and the speed at which we do so will let us tackle more of the big challenges of content moderation, and respond more quickly in situations with urgent real-world consequences."
By creating a faster review process, the Oversight Board will rule on a case and publish its decisions in a minimum of 48 hours once the case is accepted, but other rulings could take up to 30 days, the board said in its post.
The Oversight Board did not immediately respond to Gizmodo's request for comment.
Meta introduced the Oversight Board in 2020 as a somewhat outside entity to consider and review content posted on Facebook and Instagram and gave it the power to either support or overturn the social media platforms' decisions.
Since it was introduced, the board published 35 case decisions for a wide range of content including issues surrounding the Russian invasion of Ukraine, LGBTQ+ rights, and advisory opinions. In all, the board said in its post it has made 186 content recommendations to Meta.
The board announced that Kenji Yoshino, a constitutional law professor at New York University School of Law, will also be joining the board as a new member. "We are pleased to see Kenji Yoshino join the Oversight board and welcome these changes to the bylaws," a Meta spokesperson said in an emailed statement to Gizmodo.
"It is important for the board to independently determine its own governance and operational procedures, and we will continue to work together to help ensure it is set up for success."