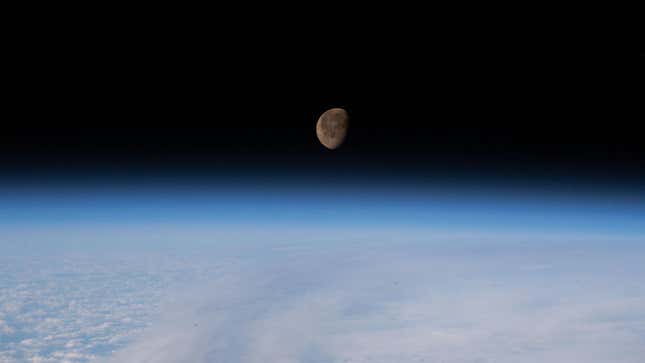 This week, NASA announces the names of the four astronauts who will venture beyond the Moon for the planned Artemis 2 mission next year, and we couldn't be more excited.

Astronomers Could Soon Get Warnings When SpaceX Satellites Threaten Their View
Spring is in the air and so are Falcon 9 rockets, two of which are set to launch this week. It's also the season for new insights into an upcoming private mission to the ISS and the launch of an important pollution-monitoring sensor.
NASA's big Artemis 2 astronaut reveal
On Monday at 11:00 a.m. ET, NASA will announce the four-person crew who will fly aboard Orion during the planned Artemis 2 mission to the Moon and back. Artemis 2—a crewed repeat of the recently concluded Artemis 1 mission—won't happen until late 2024 at the earliest, but it's feeling closer by the minute, and this announcement will undoubtedly make it feel closer still.
The event will take place at Johnson Space Center's Ellington Field in Houston (watch it live at the feed above or go here). NASA will select three astronauts from the current crop of 42 active NASA astronauts and one of four astronauts from the Canadian Space Agency. Artemis 2 will set the stage for Artemis 3, currently planned for late 2025, in which the space agency will attempt to land two astronauts on the lunar surface for the first time since the 1970s.
We'll learn about the next private mission to the ISS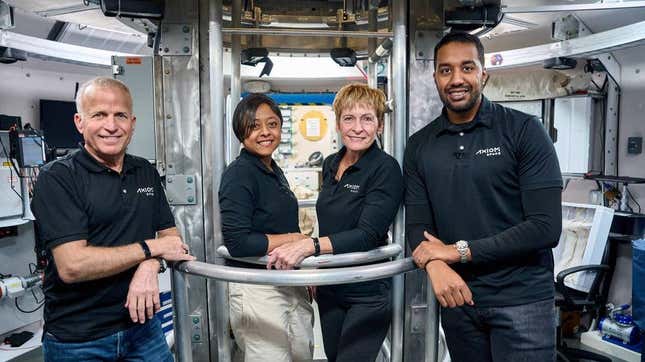 Axiom Space is planning to send its second private crew to the International Space Station in May. NASA will hold a press briefing on Thursday at noon ET to provide updates for the Ax-2 mission, which will include Axiom astronauts John Shoffner, Rayyanah Barnawi, Peggy Whitson, and Ali Alqarni. NASA and Axiom Space will undoubtedly attempt to convey a sense of purpose and coordination, given difficulties experienced during the first Axiom mission.

NASA's air-pollution sensor is going to GEO
On Friday, SpaceX will attempt to launch a Falcon 9 from Space Launch Complex 40 in Cape Canaveral, Florida. Packed atop the rocket will be the Intelsat 40e advanced geostationary satellite built by Maxar Technologies.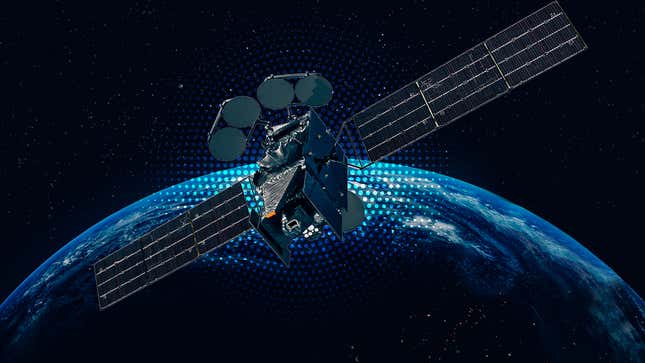 Installed onto the spacecraft is NASA's TEMPO instrument, otherwise known as the Tropospheric Emissions: Monitoring of Pollution sensor. Working in a geosynchronous orbit, TEMPO "will be the first instrument to observe air pollution hourly during daytime over North America," according to NASA, adding that the tool could eventually result in "air quality alerts for people in pollution hotspots and those living with health issues."

Spaceship shuffle at the ISS 
Russia's uncrewed Soyuz MS-23 spacecraft reached the International Space Station on February 26, docking at the Poisk module. Some shuffling is now needed, with a scheduled relocation of MS-23 planned for Thursday. NASA flight engineer Frank Rubio and Roscosmos flight engineers Sergey Prokopyev and Dmitri Petelin will work together to reposition the craft. The undocking procedure at Poisk is expected to take place at 4:42 a.m. ET, with MS-23 docking at the Pirchal module 39 minutes later. NASA plans to broadcast the delicate operation live at NASA TV.
The next SpaceX rideshare mission is ready to blast off
A Falcon 9 packed with dozens of microsatellites and nanosatellites belonging to both commercial and government customers is set to take off from Vandenberg Space Force Base on Saturday at 8:00 p.m. ET. Called the Transporter 7 mission, it's part of SpaceX's SmallSat Rideshare Program, which offers flights to space at prices as low as $275,000. The satellites included in this launch will operate in a Sun-synchronous orbit.
For more spaceflight in your life, follow us on Twitter and bookmark Gizmodo's dedicated Spaceflight page.