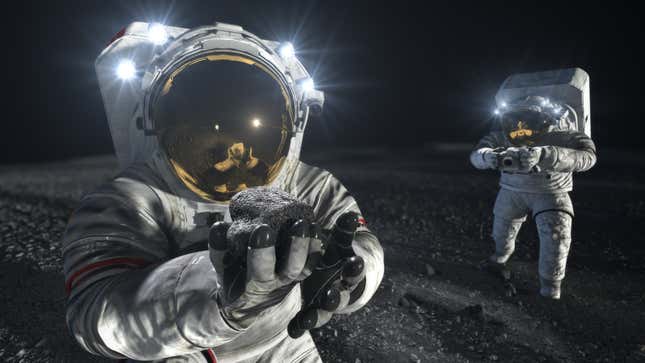 NASA is anticipating a bit of a cash crunch after deficit reduction legislation went into effect this week, potentially encroaching on the space agency's budget for the upcoming year.
Astronomers Could Soon Get Warnings When SpaceX Satellites Threaten Their View
The Fiscal Responsibility Act, signed into law on June 3, suspends the debt ceiling by capping government spending for 2024 at the same level it was at for 2023. That poses an issue for NASA, which requested $27.2 billion for its 2024 budget, a 7% increase from 2023.
"We do have to face the reality of the debt ceiling agreement and what might happen to our 2024 budget request," Pam Melroy, NASA's deputy administrator, said on Wednesday during a joint meeting of the Aeronautics and Space Engineering Board and Space Studies Board of the National Academies of Sciences, Engineering and Medicine, SpacePolicyOnline.com reported.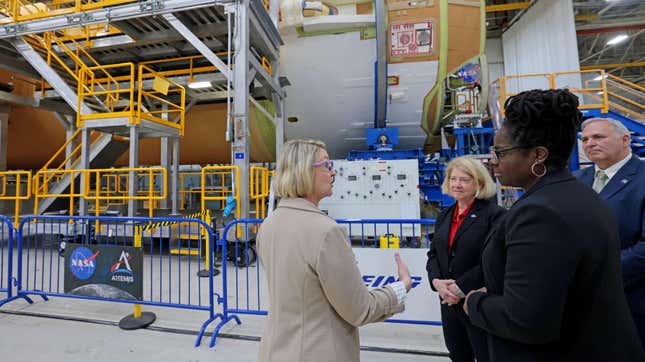 "We recognize that it's unlikely we will get the full request and we know that it's going to create challenges for us in the future," she added. "So I think we're going to have to be making some hard decisions this year."
The space agency is already having a hard time managing its budget, with focus on humanity's return to the Moon as part of the Artemis program, as well as the ambitious Mars Sample Return mission. Both of these projects are bleeding money. A recent report revealed that NASA's Space Launch System rocket for its Artemis missions has cost the space agency $6 billion more than its original budget. NASA's quest to return rocky samples from Mars, on the other hand, needs an additional $250 million in the current fiscal year, plus another $250 million in 2024, in order to stay on track for launch in 2028.
Before the spending cap legislation went into effect, NASA Administrator Bill Nelson described the foreseeable effects of the bill as a "disaster." NASA has already had to make some cuts to draft its original budget request for 2024, namely suspending work on the Geospace Dynamics Constellation, a group of satellites designed to study Earth's upper atmosphere. Other missions have also suffered as a result of budgeting concerns, such as NASA's VERITAS mission to Venus, which was delayed indefinitely.
"I think it really just demonstrates there are priorities, there are agency priorities, there are national priorities...in order to be able to have continued U.S. predominance in Earth science and to advance Mars Sample Return, those were higher priority," Nicola Fox, NASA associate administrator for science, is quoted as saying during the meeting. "It's a constrained budget...and it's easy to focus on what's not in the budget, but there's some really good stuff in there, too."
It's still not entirely clear how the new legislation will affect the space agency's budget, but NASA is bracing for the worst as it tries to land on the lunar surface and return the first ever samples from another planet.
"I think it's fair to say there will be stress," Pamela Whitney, minority staff director on the House Science Committee's space subcommittee, said during Wednesday's meeting, according to SpaceNews. "This will be challenging."
For more spaceflight in your life, follow us on Twitter and bookmark Gizmodo's dedicated Spaceflight page.