Get a new look at Alfonso Cuaron's Gravity. There's major casting news for Blomkamp's next movie Chappie, plus Ron Moore's new show Outlander. Watch the latest Wolverine featurette. Plus get hints about what is coming up on Under the Dome, Person of Interest and True Blood. Spoilers right now!
Top image: The Wolverine.
Gravity
Director Alfonso Cuaron explains why this film was such a challenge to shoot: "We wanted to shoot the whole film showing zero gravity with the actors moving in a choreographic way. This has never been done before. It was a journey of learning. But it looks pretty darn good."
Here is the first picture of Sandra Bullock showing off those effects.
G/O Media may get a commission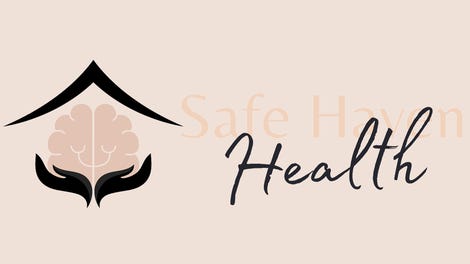 Addiction counseling
Safe Haven Health
Cuaron says, "[Sandra's character is] confronted with the idea that Earth is so far away. She can see the whole Earth and she doesn't belong to it. What is really scary for people is being lost or alone in the immensity of the void." [Yahoo TV]
---
Chappie
Actor Dev Patel (Slumdog Millionaire) might be visiting South Africa's slums in Neil Blomkamp's Chappie. Patel is in early talks to join that cast as the human lead. The movie will be based on Blomkamp's short Tetra Vaal, about a robotic police force patrolling the streets of a South African slum. [The Hollywood Reporter]
---
Star Trek III
Neil Blomkamp has taken himself out of the running to direct the next Star Trek film, now that J.J. Abrams is probably too busy with Star Wars to do it. Blomkamp explains:
"I used to be a Star Trek: The Next Generation fan, like, big time. But no, I probably wouldn't do that.

"I don't know if me getting involved with a franchise is the best thing for me. When studios smell franchises, they smell money. And they'll try to do what they can to the franchise to make it make the most money it can make, and a lot of those interesting ideas kind of fall by the side of the road."

"Do I like Star Trek on its own without the politics of making it? Yes, absolutely. But do I think that you could make it in the way that I would want to make it? Probably not, which makes me not want to make it."
---
Jungle Book
Disney has announced they are making a live-action adaptation of Rudyard Kipling's Jungle Book. Justin Marks, who wrote a draft of 20,000 Leagues Under the Sea for Disney, has been hired to write the screenplay. [Film School Rejects]
---
Pacific Rim
Screenwriter Travis Beacham explains how this film's story is about the characters, and not the robot/monster battles:
Well, I always wanted to do a giant robot/monster movie, but that's not really a story idea at all. I knew I had a movie idea when it took two pilots to drive the Jaeger, because that puts people and their relationships at the core of the battle. It gives the battle a human context where there's no ancillary plotline happening aside all the action; it's intimately involved with how the action works.

The idea that it takes two to drive it is when I saw it's a movie that can be about something. That's when I really, really started having faith in the idea.
Ron Pearlman discusses the level of detail in Guillermo del Toro's sets:
Oh yeah, being on a Guillermo set is like being at EPCOT center. World's Fair. The greatest artists of the century come together to blow people's minds with where we are technically. That's every set I've ever walked onto with Guillermo. The fairy market of Hellboy II was astounding. It took two and a half hours lighting that first shot and I took all of that time taking pictures of all of the little details no one would ever see. Charlie Day was talking about our set on this and there's this Hong Kong diner set they created. There was never going to be a scene in this diner, but if you walked into it every place was set and on every menu there were blue fingerprints [from the kaiju blood]. These just existed, they were never going to be filmed but if someone happened in there, they would truly believe they were in that world.
---
Captain America: The Winter Solider
Here's your first teaser poster. [Film School Rejects]
---
The Wolverine
Here's a new featurette called "Logan." [ComingSoon.net]
---
Outlander
Sam Heughan (Doctors) has been cast as the charming Scottish lead, Jamie Fraser, in Ronald D. Moore's upcoming TV series Outlander. The show is an adaptation of the Outlander novels by Diana Gabaldon, and follows a combat nurse from 1945 who's thrown back in time to 1743. [Digital Spy]
---
Person of Interest
Executive producer Jonathan Nolan talks about how the public reaction to government surveillance has surprised him. He says, "We always imagined on the show that there would be a massive public outcry were the existence of the machine be discovered. It turns out that may be the only science fiction aspect of the show."
Current events will affect the show. Nolan says,"I think we have some fun, somewhat ironic ways of dealing with the collision of the real world story with the world of our show. So, yeah, we have a way of dealing with it." [Buddy TV]
---
True Blood
Explaining a little about his character Ben/Warlow, actor Rob Kazinsky says,"He is a victim. He's one of the first vampires. He came from a place of sheer goodness and he's been corrupted by vampires to serve their needs, but at his core, he is still just a fairy."
He also teases, "There's a very interesting relationship being played out between Warlow and Bill, which is gonna explain a lot of things over the course of the season and that's definitely worth waiting for." [Hollywood Life]
---
Once Upon a Time
A new character named Violet is joining the show. She is described as "a mischievous twenty something whose penchant for troublemaking belies the heart of a true survivor." [TV Line]
---
Witches of East End
Jason George has landed a reoccurring role on Lifetime's witchcraft show. He will play Adam, the love interest of the titular witch Ingrid. He's described as, "an everyman who is the local detective in the typically sleepy town of East Haven." [The Hollywood Reporter]
---
Beauty and the Beast
The premiere of the second season will be titled, "Who Am I?" [Spoiler TV]
---
Under the Dome
Executive producer talks about why people seem to be losing it and hints at the future of Chester's Mill:
Is Junior's instability connected to the dome? That question is still up in the air but people like Paul, no, the dome itself is not actively making them insane. Sadly, this is just human nature when these people are trapped, bad things start happening. Paul is sadly indicative where the town is headed. As much as he seems like a crazy lunatic ranting about things, his fears about where this town is headed will turn out to be right on the nose.
There is a lot more at the interview. [The Hollywood Reporter]
Here is the official description of the fifth episode "Blue on Blue."
"Blue on Blue" – The Chester's Mill residents receive an unexpected visit from their loved ones on the other side. Meanwhile, the community braces for a threat from outside the Dome, on UNDER THE DOME, Monday, July 22 (10:00-11:00 PM, ET/PT) on the CBS Television Network.
And a preview for next week's episode, "Outbreak."
---
Sleepy Hollow
Sleepy Hollow has released a cool new Comic-Con poster. [Spoiler TV]
---
Continuum
Here is a synopsis for "Second Wave," the tenth episode of the season.
After a surprise attack by the shadowy group posing as Section Six, Kiera is captured by Julian's followers. Alec reactivates Travis' military chip in order to hunt him, but the hunter soon becomes the hunted.
---
Teen Wolf
A promo for next week's episode, "Currents."
Additional Reporting by Charlie Jane Anders.