Streaming giant Netflix has been teasing offline playback for years—and delivering hollow excuses as to why the feature hasn't been implemented yet. Most egregiously, the company said that it would add an undesirable level of complexity to the product. But based on an executive's comments, it seems more likely than ever that offline playback is coming now, just not for you.
In an interview with CNBC, Netflix's Chief Content Officer Ted Sarandos alluded to the sought-after feature which competitors like Amazon Prime Instant Video and even YouTube RED already offer. He said Netflix is "looking at [offline downloading] now," a small but important step forward from CEO Reed Hasting's earlier statement that the company would "keep an open mind." Of Netflix's expansion into a number of countries without reliable broadband wi-fi access, Sarandos added, "In [developing] countries they have adapted their behaviors to be much more of a downloading culture."
This could well be the culmination of the "download-and-go" feature that was rumored to be implemented by the end of this year. Now knowing it will most likely be a ploy to draw customers from bandwidth-poor countries rather than beef up their offerings to existing customers makes it a much less exciting announcement.
Then again, crafty users have long been using VPNs to watch geo-blocked selections in Netflix's ever-shrinking library—though the service sure isn't happy about it. Perhaps this feature will be similarly available to the less scrupulous.
G/O Media may get a commission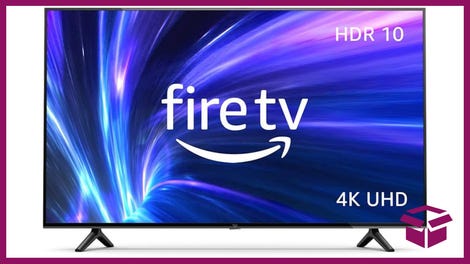 42% Off
Amazon Fire TV 50" 4K Smart TV