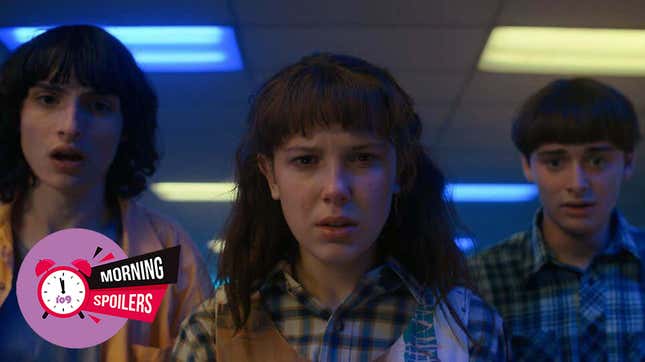 Ivanna Sakhno teases her mysterious Ahsoka dark sider. Evil Dead Rise promises a bloody good time in new footage. Will Poulter discusses Adam Warlock's moral compass in Guardians of the Galaxy Vol. 3. Plus, get a look at what's coming on Gotham Knights. To me, my spoilers!

The Woman Who Would Be Photon

Constantine 2
In conversation with Comic Book, Rachel Weisz stated "nobody" at DC has "mentioned anything" to her about reprising her role as Isabel Dodson in Constantine 2.
No, nobody's mentioned anything to me. Those twins in Constantine, they never appeared on the screen at the same time. One had committed suicide before the story began, so you just had her sister, I think, having dreams, perhaps, about her dead sister. But no, I haven't heard anything about it.
---
Thunderbolts
Weisz also revealed "no one" at Marvel has asked her to reprise her role as Melina Vostokoff in the upcoming Thunderbolts movie, either.
I don't. No one's mentioned her to me for quite some time. I think she's still living with her pigs that she experiments on. She loves her pigs, they're buddies.
In related news, Jeff Sneider alleged on the latest episode of The Hot Mic podcast (via The Direct) that Marvel hired Lee Sung Jin to rewrite the Thunderbolts due to the original script focusing too heavily on Black Widow characters.
I heard that they scrapped the other guys draft. One of the problems with that Thunderbolts draft was that it had a similar problem to what Suicide Squad had, the David Ayer one, in that it was too focused on the Black Widow characters who are going to be in Thunderbolts and it wasn't an equal enough for the team. It just very much emphasized the characters we already knew.
---
Guardians of the Galaxy, Vol. 3
During a recent interview with Empire Magazine, Will Poulter described Adam Warlock as "a young person entering the world, trying to develop his moral compass."
James [Gunn] and I discussed the idea of playing him, at least in this initial phase, in his infancy as a young person entering the world, trying to develop his moral compass. There was a lot of comedy in that, but also some genuine pathos, some dramatic meat on the bone.
---
The Little Mermaid
Composer Alan Menken also revealed to Vanity Fair that Disney's live-action The Little Mermaid has altered the lyrics of both "Kiss the Girl" and "Poor Unfortunate Souls" to better reflect modern sensibilities.
There are some lyric changes in 'Kiss the Girl' because people have gotten very sensitive about the idea that [Prince Eric] would, in any way, force himself on [Ariel]. We have some revisions in 'Poor Unfortunate Souls' regarding lines that might make young girls somehow feel that they shouldn't speak out of turn, even though Ursula is clearly manipulating Ariel to give up her voice.
---
Evil Dead Rise
Mom makes breakfast for the kids in a new clip from Evil Dead Rise.
---
The Strange Case of Jacky Caillou
A faith healer falls for a young woman slowly turning into a werewolf in the trailer for The Strange Case of Jacky Caillou.
---
The Last Boy on Earth
We also have a trailer for The Last Boy on Earth, a new sci-fi anthology from director Nicolás Onetti in which various factions are after a mysterious, Village of the Damned-looking little boy.
---
American Horror Story: Delicate
THR reports Kim Kardashian and Emma Roberts are attached to star in a twelfth season of American Horror Story based on Danielle Valentine's upcoming novel, Delicate Condition. Though details on the plot are currently unavailable, Valentine's novel is said to be "a gripping thriller about a woman who becomes convinced that a sinister figure is going to great lengths to make sure her pregnancy never happens." The outlet additionally notes the season will be both written and executive produced by a single writer, Halley Feiffer— a first in the series' twelve-year history.
---
The Penguin
THR reports Carmen Ejogo, François Chau, and David H. Holmes have joined the cast of The Penguin in "recurring" undisclosed roles.
---
Stranger Things: The Animated Series
According to Variety, Netflix has ordered a currently untitled Stranger Things animated series from The Duffer Bros, Eric Robles and Flying Bark Productions. In a press release, the Duffers stated "we've always dreamed of an animated Stranger Things in the vein of the Saturday morning cartoons that we grew up loving, and to see this dream realized has been absolutely thrilling.We couldn't be more blown away by what Eric Robles and his team have come up with — the scripts and artwork are incredible, and we can't wait to share more with you! The adventure continues…"
---
Star Wars: Ahsoka
Ivanna Sakhno recently spoke to Comic Book about her villainous new character, Shin Hati, in the upcoming Ahsoka series at Disney+.
It's very interesting that you say that nobody sees themselves as a villain. And I think it's a big part of understanding her being and also understanding the reason behind that darkness within somebody. Dave [Filoni], I think has done such a brilliant job in this series, expanding our understanding of the spectrum and what comes between the Light and the Dark. But she's incredibly analytical, quite intense ... She's incredibly skilled in the lightsaber combat. But at the same time, throughout the journey, we slowly begin to see her recreate her history in order to make for a better future. So, that is part of that spectrum. I can't say anything more, I'm sorry, Dave [Filoni]!
---
Gotham Knights

Comic Book has photos from "More Money, More Problems" — tonight's episode of Gotham Knights. Click through to see the rest.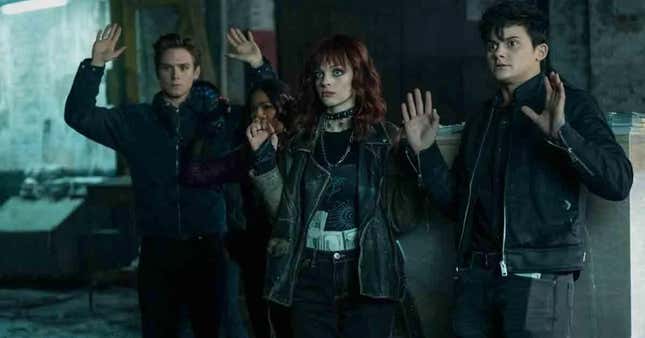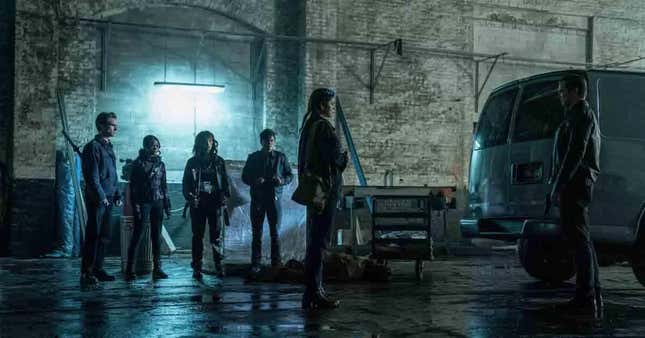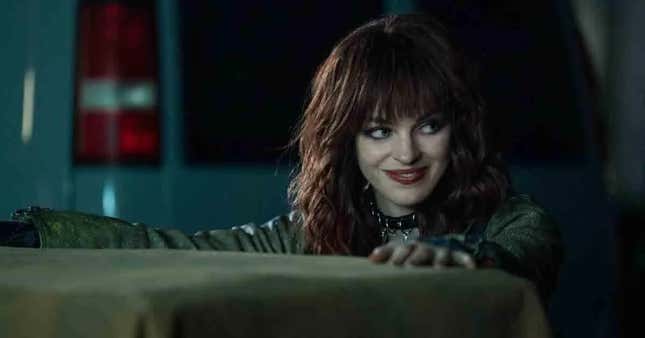 ---
Riverdale
Finally, Roberto Aguirre-Sacasa discusses this week's episode of Riverdale in a new featurette.
---
Want more io9 news? Check out when to expect the latest Marvel, Star Wars, and Star Trek releases, what's next for the DC Universe on film and TV, and everything you need to know about the future of Doctor Who.