If you ever try to book a rental on Airbnb and the owner asks you to pay via wire transfer, don't do it. Don't even think about it. It's a scam. It's always a scam.
I submitted a freedom of information request with the Federal Trade Commission, asking for any complaints filed with the FTC about Airbnb. The vast majority were from consumers swindled by people posing as property owners who asked to be paid by wire transfer. Some of these consumers lost thousands of dollars.
If you pay via wire transfer rather than by credit card directly through Airbnb, you're almost certainly going to lose that money. And Airbnb is going to tell you that it's not their problem. According to their terms of service, they're right. If you agree to some form of payment that isn't processed through Airbnb, there's not much the site can do for you. Even if you lost $36,000.
Below, we've published some of the complaints filed with the FTC about Airbnb. Some of the names, contact info, and bank information have been redacted.
A Rude Shock in Orlando
I looked for a vacation rental in Orlando FL on Airbnb.com. I arranged to rent a property from an individual who called himself Kevin Gray, who was listed on airbnb. I received emails that had the airbnb logo and layout, and were quite realistic, which asked for me to wire money to an account in London at TSB Bank, which had airbnb as part of its name. It all looked legitimate, at least to someone who had not yet done a google search on airbnb scams. On Monday, 10/20/2014 I wired $4894.00 to the TSB account from my Bank of America account. I heard nothing from airbnb, which I thought strange, so on 10/22/2014 I contacted airbnb. They told me it looked like fraud to them, and so I am filing this complaint so that a hold can be put on the London TSB account before the criminal takes the money and runs. I called Bank of America, and they said they can essentially do nothing without a freeze being put on the TSB account due to my filing a criminal complaint. I have not told 'Kevin Gray' that I am on to him, and he thinks I am going to show up at the property on December 20 and have a rude shock.
G/O Media may get a commission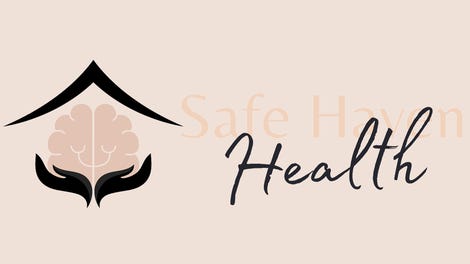 Addiction counseling
Safe Haven Health
Wire From Down Under
I've been subjected to online fraud. I tried to book a vacation property in Sydney for five days in May through www.AirBnB.com. I found a suitable property and, after certain texts through the site and email exchanges, I booked the property and was asked to wire AUD $2,954 to a certain account in Barclays. After I dispatched the money this morning, I received an email from the property vendor that she has no knowledge of the property and is not responsible for the money which is perhaps going to some hacker. Here are the details. [redacted] Wire: AUD $2,954 plus $18 transaction fee, sent morning of March 19, 2014 I've requested the bank to issue a "recall notice" but the outcome is uncertain. [redacted] The vendor says that her account was overtaken by a hacker and she complained to AirBnB, but it seems that the company didn't attend to the problem and I was victimized during that time. I've complained to the company but they are trying to put the blame on me.
You Ruined Christmas
I am a US resident and citizen, currently living in the Netherlands. I have been scammed out of 1900 Euros (approximatley $2500) for a Christmas vacation rental for my family. A Swiss chalet was listed by a verified customer of AirBNB named "John". He asked me to communicate via his yahoo account, and after some correspondence and agreed terms, he said I would receive a bill from Arbnb and would need to pay by wire transfer. I received an email from automated@airbnb, with a form that looked quite official giving me an account at Barclays in the UK with the name AIRBNB, and IBAN number, etc. AirBNB has denied responsibility since I communicated offline with this person.
Guest Refund Policy? Sounds Nice
I wanted to book a chalet for my winter vacations with Airbnb and I ended up bookign and paying for a fake add. I did a wire transfer ($5107) to this bank which I though was airbnb bank, but I found out it is a scam and now I lost $5107!!! The person(s) behind this scam even had fake email addresses (From: Airbnb Bookings <airbnb@booking-confirmation.com) and a live chat service! Here is the email I received from the fake landlord: Payment Your reservation has been accepted, please send the payment to Airbnb by bank transfer within the next 48 hours. The payment is processed and collected by Airbnb in full. The security of your funds is ensured, and you'll be protected by policies, such as cancellation policies and the Guest Refund Policy. Please find our bank details below: [redacted] Once you have completed the payment please reply to this e-mail with the receipt of the bank transfer to validate your booking.
We Need a Security Deposit...
I booked a condo in NY through Airbnb, two nights before my scheduled trip, with a host that Airbnb verified. Airbnb then confirmed that my reservation was accepted and payment of $1249 was charged by Airbnb (and later refunded because the reservation was cancelled). Host contacts me via Airbnb email channel and asks for my email and phone number, which I provide. Host then contacts me via email and whatsapp messenger next day, day before my flight to NY. I then received an email which appears to be sent from Airbnb requesting a security deposit of $500 USD to be transfered via Western Union. Host tells me the deposit is required prior to arrival to keep reservation. I transfer the money through Canada Post moneygram (paid cash total of $604.80 CDN including service fees) because the internet transfer wasn't successful. I followed the instructions in the email and sent copy of receipt to (fake) Airbnb and host, and (fake) Airbnb sent an email confirming receipt. That night, about 10 hours later, Airbnb (legitimate) sends me an email telling me to ignore the security deposit email as it wasn't sent from them, and that the host had violated their terms of service, and that they cancelled my reservation. Host then lies and says that reservation is not cancelled and that I need to send another moneygram ($990US) to another receiver because Airbnb couldn't process my initial payment. By then, I knew this was a scam and did not respond to host's emails. I then forwarded all my correspondence with host to Airbnb's Trust and Security team and asked for compensation of security deposit paid. Airbnb is refusing to reimburse me for the security deposit.
That's Gonna Be Extra
I was booking an online apartment for our trip to New York. I clicked on the Airbnb webpage to make the reservations. The reservations were made and our credit card went through and everything was fine. Next morning I recieved an e-mail from the company telling me the reservation was cancelled but not to worry because the host could contact me. Airbnb told me that there was problem with the credit card and that it did not go thru. A host contacted me and told me to disregard the Airbnb message and that I could pay with him. The host Greg [redacted] told me to make a deposit via Western Union of $500.00 and he said that if we could pay the rent for the apartment that it would be better which was $785.00 so we send it via Western Union. the Next day Greg e-mail me and asked how many people were going to be staying in the apartment so I sent him the name. I sent the names of my family that were going to stay in the apartment. Then he asked when was I going to send the rest of the deposit. Greg said I had to pay $500.00 for each additional person that was going to stay in the apartment as a deposit. This is when I got suspicious. I called the Airbnb company and they told me it was not their fault and that I should have made the payment via their webpage. They only sent me that the reservation was cancelled. Airbnb. told me they could not do anything for me but that I should sent them everything I had with Greg [redacted] so they can research it.
We Don't Handle Things Like This
On Sept 25th, I using AIRBNB to rent a home for my family over the holidays. I was given instruction from a prospective condo owner to email his wife Hellen at [redacted]. I told her i was interested and she said to wait for an email from AIRBNB to send me an "Instant book" link. When i received that link the button gave me payment information so that i could wire the cost of the rental. The payment recipient was: [redacted]. When i asked Hellen if that seemed normal, she said yes. I wired the amount on Friday , Sept 26th. On Monday i received confirmation from AIRBNB and Hellen via email although i wasn't given a number. On Tuesday, i received an vague email saying that they were reaching out to me personally because it appeared that i had been scammed and that they had removed their (Hellen's) account from their website. According to AIRBNB those confirmations that appeared to be from them were "phantom". Airbnb is at the moment reviewing my case and has asked me to provide a police report. I went to the police station and they informed me that they "don't handle things like this" and gave me this website.
Disappearing in Utah
On 11/13/13, I was making a reservation for a home stay in Utah through Airbnb. I was contacted by the host, Daniel through Airbnb's site asking to chat more about the details before he would approve the stay. I did not find this out of the ordinary, as you are asked to send details to the host regarding the nature of your stay and the people who will be in your party. I emailed Daniel letting him know I could answer his questions regarding the booking. He contacted me by phone to confirm the booking dates, as well as the # of adults/children in the party. I confirmed the details with him and he said he'd approve the booking and I would receive the confirmation through Airbnb. Soon after, I received a confirmation from booking@airbnb.com, which seemed authentic. It gave the booking details as well as payment instructions via bank transfer, with a note that the host would receive full payment the day after checking into the home. I did not have time to wire the money immediately, and Daniel called to check in and resend the bank info. After I sent the wire transfer the morning of 11/15, I logged into the Airbnb account and noticed that the listing said "declined", and I could no longer see the details. I immediately called an Airbnb representative who informed me that the host had deleted his account, and most likely he had hacked someone else's account, because all transactions should be done by credit card not wire transfer. I received a call and an email hours later from the host, Daniel asking me to send the wire confirmation. I did not respond to the email and I did not answer the phone call. I called our the bank within about 20 minutes of sending the wire, and worked with them on trying to cancel it. It was too late to cancel, but they have put in a recall request to the receiving bank. I also, called the receiving bank, Barclays [redacted] and explained the situation to them. The representative said he would make a note that I called and see what they could do once the recall request comes through from our bank, Bank of America. My bank assures us they will do what they can, and contact us when they know anything.
The Chalet Vanishes
We would like to report a Rental Fee Fraud at the amount of 3.521 EUR. We booked a winter house with Airbnb for the period 4-12 January 2014 in Italy. The house was promoted via Airbnb as "Lovely 5* Chalet in the Dolomites". The host, according to Airbnb was supposed to be a certain Mrs Lucia [redacted]. The contact with the owner was established via the Airbnb platform on 16 October 2013 by the standard way – I have contacted the owner via Airbnb and received a message via the Airbnb platform providing an agreement for booking. The booking agreement was then followed by an e-mail message with payment instructions. We have followed the instructions and transferred the agreed amount to an Airbnb bank account in Barclays Bank in London on 21 November 2013. By chance, on 23 December 2013, we discovered that the chalet in question belonged to a respected hotel – Rosa Alpina ( We contacted immediately the Hotel to check about the ownership and learned that the property promoted via Airbnb belonged to the hotel; somebody stole the photos and sold it as his/her own property on Airbnb. The Airbnb customs service in UK informed us by phone that Airbnb message with payment instructions for a bank payment was a fake message generated by a fraudulent host and that it is not at all Airbnb responsibility that we have followed the instructions, which arrived by mail. Meanwhile, the property, which was previously available at was removed from Airbnb site. We have asked our bank – Bank Populaire in France, to stop the payment. Equally we contacted directly Barclays but we have however never received any answer. Following, we have also reported the case to UK Action Fraud on 24 December 2013.We believe that we are victims of a well organised financial fraud scheme, which is based on deficiencies and weaknesses of both Airbnb and Barclays.
Key West by Way of London
Incident description: I was attempting to rent a vacation house in Key West from the website Airbnb. I found a house and clicked on it. A popup instructed me to contact her directly re the rental. Then I got instructions to wire the money to England, which I did on 12/11/12. This contact person, [redacted], did not acknoledge my wire transfer, so I contacted Airbnb and they told me that it was a scam.
Your Special Offer
A host listing a vacation unit rental housing (Airbnb's service) requested an email contact to preserve the "Special Offer" code enclosed to get a discount for a rental. Payment was requested to be sent to Barclay's in London to a supposed "Airbnb" account, cleverly. Stamped with Airbnb's email template with an offer code as well as confirmation, they had accepted a transfer from my mother. After the 'reservation' was completed, the host's email and the email of the "Airbnb Special Offer" agent became inactive and messages were undeliverable. Details for payment requested are below: [redacted]. After contacting the real Airbnb Trust and Safety center, they notified that it was likely a scam and would be difficult to assist since communication was held outside of the site. Reporting here to the FTC is my last effort to try to stop others from being scammed.
We Don't Take Cards
I had found a cabin on Airbnb to rent out for New years and I proceeded to contact the host to ask a few questions. This being my first time I didn't know the protocol to reserving a listing and the website is not clear on how to reserve a listing. After a few emails exchanged I was directed to a "Reservation Specialist" (not sure if this is the title but that's the role he played) to reserve this house for New Years. I exchanged a few emails with this "Airbnb Representative" and he told me to wire him the money for the reservation because they didn't take cards. I continued to do so having some reservations being it they are asking for a money wire. I have heard many good things about Airbnb through reviews and my friends so I trusted this was a way of paying and reserving a listing. Last Monday, November 3 I started to double check everything for the trip and noticed the reservation was not showing up in my account with Airbnb. I went back and checked the email of the rep and it didn't look right so I contacted Airbnb and was informed I was scammed. I have reported this to my bank, the FBI and Airbnb. I am still working with Airbnb but I do not see them compensating me for my loss so I need to report this to all necessary agencies.
Trouble Processing Payments
On December 9, 2012 I contacted an individual on www.airbnb.com about renting a room in Manhattan, NY from December 30 - January 2, 2012. The address of the listing is: LUXE VR - BROADWAY 16, Manhattan, NY. I received an email reply from "Harry Bill," the manager of the rental, requesting that I contact him at his other email address, [redacted], to discuss arrangements for the rental. After a few email conversations, we proceeded with a rental agreement and money transfer via Western Union in the amount of $283.00 which included 50% of the rental fee plus a $200 deposit. We elected to go this route since Harry mentioned hes had trouble with www.airbnb.com processing payments, etc. After transferring the money to [redacted] (the owner of the rental - the money was sent to Everett, WA), I received an email confirmation that the money transfer was completed and the money received. At that time, I again contacted Harry Bill about the payment receipt which was supposed to be issued upon receipt of the money. I did not hear back until today, 10 days later, that the rental agreement and monies had not been received. This has led me to believe that this is a scam. Accordingly, I have contacted the California Attorney General's Office as well as the Federal Trade Commission, the BBB, and www.airbnb.com. I have also supplied pertinent information regarding the money transfer and email conversations. It is my hope that I can get my money back and prevent others from being scammed.
Scam Book's Greatest Hits
Via the Airbnb website I contacted an owner of a rental property. They confirmed a reservation via their personal email address and said Airbnb would handle the payement. I received an email from automated@airbnb.com (a real address associated with Airbnb). It said the property could only be rented via wire transfer to an account named Airbnb INC, on November 30, 2012. It is a Barclays bank in London with [redacted]. When I didn't get a confirmation of the 2750 Euro transfer I contacted Airbnb. They informed me this is not their account and that I have been a victim of Fraud. My bank, HSBC France, and the thief's bank, Barclays, will not help me. Airbnb also say they are not responsible in any way. On www.scambook.com I have found 2 other people that have been scammed via Airbnb and Barclays during the past 3 weeks. I am wondering if there is a link between the two.
But They Had The Correct Logo
I made a booking through a site called www.airbnb.com, for an apartment in NY city on February 25, 2014, which was let out by a private person through this web-site. I have checked with several friends who has used it before and no problem for them. The host, called BILLY rented out a place in Manhattan but was a new member on this web site and so was I. I contacted him via the web site and as far as I could telle all mail correspondance went through their site. I was finally made a SPECIAL OFFER and then I was asked to pay directly into an account at a bank in Bratislava, which I did on February 26, 2014. There is a name on the receipt and the account number. I paid, since all mails came through Airbnb and seemed in order, with their logotype and all. BILLY had even included some instructions along with a phone number in one of the mails and this is the actual number for the real customer service at Airbnb. At some point there was a shift from their server to another mailserver (I guess). Payment was made through IBAN directly into an account which claimed to be the owner of Airbnb's account. I should have reacted already there??????. BUT UNFORTUNATELY I HAVE ALREADY PAID. However, this person used mail addresses which all included the name 'airbnb' WITH THE CORRECT LOGO and therefor my suspicion was not immediate. I also received receipts and an address for the apartment, however no other contact information and after a few days of trying to contact the person my emails bounced back, NO CONTACT this was on March 14, 2014. And then I got suspicious, since I needed a contact for key etc. When I called the number [redacted] I reached the customer service at Airbnb on mArch 15, 2014 my time here in Sweden, but even this number was included in one of the mails from this BILLY. Somehow he has gotten access to my gmail an been able to send mails directly to me after that, and not via Airbnb. I am no expert at this so I can't tell how it's done, but when you find out, PLEASE LET ME KNOW. A friend of mine in US tried to call someone at the address and found out that there had been a previus tenant which had moved to another location. She called this person but the phone mailbox was full and could not receive a message. I have full mail conversation still in my computer and I have also sent everything to customer service at Airbnb.
Just Part of the Vetting Process
We intended to book a vacation rental through a legitimate website called Airbnb. Within 10 minutes of submitting a reservation request we received an email from express@airbnb.com with a request for us to email our phone # so we could chat with the host (the property owner), which seemed like part of the vetting process. We then received an email from airbnb-sales@europe.com advising us that our request had been accepted and was pending a wire transfer of the expected rental amount (in full). The email was very well branded to look exactly like the previous emails that had come from Airbnb. We then transferred the money to the following bank account: Barclays Bank Plc Bank Branch [redacted]. Several hours later we grew suspicious (having noticed the discrepancy in email addressing) and called Airbnb. They claimed no such reservation had gone through and that 'wire transfer' was not a method they employed. That we had been scammed.
City of Angles
I went to the airbnb website looking for a house to rent for 4 nights (April 17-21) in Los Angeles, California. I located one advertised as "Amazing, 6 Bedr House, Los Angeles" and through the company site applied to reserve those dates on January 27, 2014. I had only started using airbnb a few days before this and so was unaccustomed to its use. I used a credit card to apply and was advised initially that the request was received but that I needed to wait for confirmation. Shortly afterward I received an email from the "host" - "Danielle" who advised me that she wanted to discuss the details over the phone and asked me for my phone number. This message came from email address express@airbnb.com with a logo and a variety of other information consistent with the general airbnb website data. I provided my phone number as requested as well as my name, address, and a photocopy of my passport photo page. In the meantime I received "confirmation" for my reservation from "airbnb" from booking@airbnb.co.uk and was asked to wire payment ($2018 US) to a bank account in England and we did. Then I was advised by airbnb from automated@airbnb.com that my reservation was not confirmed and I was advised to seek another property (This was from the real airbnb I now realize). I replied to this email directly asking why it was cancelled but there was a delay in getting a reply. So, my wife contacted the "property owner - Tim (a man with a French accent who indicated that he was acting on Danielle's behalf)" at a phone number that he had provided - [redacted] - and he advised her that the cancellation had been an error and that we still had the reservation. Then the real airbnb responded advising against communication with a host away from their website and against wiring money. Then, however, I soon received confirmation from "airbnb" booking@airbnb1.co.uk advising that our reservation was confirmed and not cancelled and so we felt relieved that everything was ok. It bears stating that we did not closely monitor the email addresses that we were getting the emails from since the communication all looked more or less the same with the same logo and style. Furthermore, based on the advertisement for the house we understood that "Danielle" (the "owner") was travelling in England and so the idea of sending money to England seemed to make sense. As it turned out, our bank advised us that our money transfer did not go through but, unfortunately not realizing what we were dealing with, we communicated with "airbnb" and they provided us with new transfer information and so a new transfer was sent on February 3 to Barclays Bank to Airbnb Account Name: [redacted]. This time the money transfer was successful and we believed that we had successfully paid for our reservation. It was not until Friday March 7 when I was making a new reservation with airbnb and my account record appeared did I accidentally discover a notice indicating that my reservation for the "Amazing, 6 Bedr House, Los Angeles" had expired. I contacted airbnb by telephone and was advised by an employee named "Trevor S" that my original application for the reservation for the house in question had never been confirmed and that airbnb never has clients wire money to pay for the rentals and I had been defrauded of my money.
Consultant dot com
I was trying to book accommodations in Chamonix, France to rent a chalet for three weeks. I looked through several agencies, including airbnb, where private owners list their homes. At some point, I was referred to a rental and began getting correspondance from a [redacted]. We agreed on a price, and then she sent instructions for the wire. It was right at time of Hurricane Sandy so banks were closed for a couple of days. On Monday, Oct 29 I emailed to airbnbautomated@consultant.com about problems processing the wire because the amount was not what we agreed to. After this amount was corrected I had the money wired from my PNC account via their wiring instructions: [redacted]
The wire instructions stated that payment must be made within 48 hours or the reservation would expire. Once payment is made I was to email host at [redacted] with the following info: Scanned copy of the receipt and amount and exact time of the wire. Additionally, I was asked and gave my passport number, address, and contact info. I may have given more info which I will check on. I am worried about identity fraud. On October 28, 2012 at 12:58 or sometime close to that I received a confirmation from "automated@ airbnb.com saying that Hello Melissa, You're going to Chamonix etc... with a confirmation code of NSPCC and some other details. It turns out that the post on the site was images made up and there was no specific address, simply a drop down locator on a map. There are some other of these on the site as Isearch more—#8262 for example...I discovered the fraud when I emailed Karen with no response and tried to get confirmation through Airbnb who said they had no record of any reservation.
Four Grand in Miami
My name is Alvaro [redacted], and I am sorry to report to you that I got robbed using the Airbnb platform. I want to resume the situation and find a way to at least catch this people if I cant get my money back. What happened was that I made a reservation for a house through the famous airbnb platform in the city of Miami, this action resulted on an email from the supposed host in which he expressed that I should receive an invoice from airbnb. This email instructed me to transfer transfer the money to the account in your bank., which I made by swift message on January 29 for $4,074 USD to the following account: Payment must be sent by bank transfer. Payment to : Barclays [redacted]. After 6 days, of insisting emails and not receiving answer from the platform or the Host, worried me and I immediately proceeded to call the company. As I presented the case, they immediately checked on their system and they said they did not have any reservations and that the email address from which I had received the invoice was not theirs, which I thought was very strange because I checked before making the payment to make sure and was as follows: payment@airbnb.co.uk , so I entered the url www.airbnb.co.uk on my browser to ensure the company was real and it was indeed... that's why I proceeded to make the transfer. The reality now is that I have no reservation, no answer from the host of the property and by AIRBNB the case is under investigation, but they say it is more likely that the money is in the mid of a fraud. This is why I need your help investigating into this case, looking at that account movements, and security cameras so steps necessary to finding who it is. Thank you very much for your attention to this important matter that affects everyone.
Your Passport, Your Driver's License, and Maybe Your First Born
Dear Sir or Madam, i am Kristina Kamarova from Lithuania and am asking for the help. My friend's family and mine decided to visit Paris and ordered the apartment via the internet site www.airbnb.com. We reserved one apartment and the reservation and booking process was made by mails. The Airbnb agent wrote us that for this opportunity we have to pay by wire transfer. I ordered the apartments via this site and there wasn't any problem before. So we did wire transfer for the sum 2083 Eur (on the 17th of April). Yesterday we have got the mail from Airbnb team that one of their members has send us private email and this is non secure, so they have removed this member from their system.We appealed to Airbnb to ask how it could happen and as we already did wire transfer we appealed to our bank to stop bank transfer, but it seems that the money already reached the recipient and the bank representative told us that we can get the money back only in case if the recipient returns the money voluntary. Those person who pretended to be Airbnb agent, also asked us to send him our ID or Driving license copies. We thought that it is for secure reasons and send him copies of our ID cards (4 persons - [redacted]). After this we noticed that Airbnb system made changes in their system - when you want to view the apartments on their website, you must load coloured copy of ID, Passport or Driving licence. It was strange for us that the apartment is in Paris and we have to make wire transfer to the bank account in UK. But then we thought that maybe it is normal - people have apartments in Paris and live in UK. The bank transfer was made to KARLO MARTINA, please find attached other details below. We have asked Airbnb team to give us the information about that host (name, address and IP address), but they refused to give us this information. So we are asking You to help us get the money back and stop the fraudsters before other people unscathed.
Credit Card Processing Is Temporarily Unavailable...
We looked at the website of Airbnb.com to find holiday accommodation in Ibiza for our upcoming holiday in July. From their website we selected a villa, applied for confirmation of availability and price then followed Airbnb¿s instructions as to how to confirm and pay for the booking. After providing them with our details (including credit card number and copies of our driver¿s licences) we were advised the below by Airbnb directly by email (confirmation@airbnb1.com) and website pop-up window: Credit card processing is temporarily unavailable. CC gateway is Down please follow the instruction below to complete the booking. Your credit card was not charged for this transaction and the Payment method accepted for this booking is Bank Transfer. In order to validate your booking the payment must be done within 48 hours. [redacted] When we questioned the name of the payee we were advised that Matei Florin is the Airbnb agent in charge of this transaction. We followed the instructions and ordered a bank transfer of 2140 direct from our account at First Direct. On 26th May booking@airbnb2.com advised us that our booking was confirmed. Later that day automated@airbnb.com wrote to us to alert us to the possibility of a scam. After several attempts to contact Airbnb back we heard from response@airbnb.com on 31st May saying "we are truly sorry that you encountered this fraudulent individual"! and have since refused to accept any responsibility or refund our money.
For a Faster Response Wire Us Money
I found a listing on airbnb in London: [redacted] It said to email ask@fast-rentals.com if I wanted a quicker response, so I did. Mark (the host) asked me for my personal information, desired dates of booking and a copy of my passport, so I provided him with the information. He said the dates were still available and to let him know once the booking has been initiated by Airbnb. Shortly after that, I received an email from what looked like Airbnb had sent me with booking details (Confirmation # S1LDN25) and instructions on payment. There was even a live chat button on there, and to be safe, I wanted to make sure this was legitimate. I reached out to them to confirm if this is legitimate since the payment was being made outside of Airbnb. I got a response from them saying the booking is not outside of Airbnb and that the wire transfer is being sent to the Airbnb Host in the UK and that the funds will be released to the host once I have confirmed I checked in. All of this sounded right and the email I received looked just like an email I would get from Airbnb. On 10/10/204, I wired 1550 pounds to the "Airbnb Host" [redacted]. I sent Mark a copy of the receipt and he said as soon as the payment is processed, the booking will be validated. I went on Airbnb.com a few days later to see if it was showing up on my "Your Trips" section, but it was not. I emailed Mark twice to follow up and emailed the "Airbnb representative" who gave me the go ahead to wire the money. I have heard nothing from them for over a week. This morning, 10/20/14, I went on airbnb.com and reached out to their customer service. Upon investigation, they have confirmed that the confirmation number was not valid and that I have been a victim of a fraud. I have informed my bank, Airbnb, and filed a report on Actionfraud.
Image by Chris Weeks/Getty