Google broke more than a couple of hearts when it announced that its new Android flagship, the Nexus 6, was going to be a whale. Now that I've seen it up close, I can tell you that yes, this sucker is huge. But that's not a bad thing.
The first thing I noticed with the Nexus 6 in hand wasn't so much how big the phone was, but the size of its screen. The 5.9-inch display beats out even the gargantuan Note 4, but its body holds it well. The bezels are thin, specifically the bottom one which is barely a strip of black along the bottom and makes capacitive touch buttons (like the ones you'll find on the Droid Turbo) look positively stone-age. It even makes the Nexus 5 look like it could stand to lose some weight around the edges.
But even with that help, it's still hard to use one-handed (duh). I've got large hands, and simple actions like swiping the notifications menu down from the top of the screen are impossible without switching up my hand posture to a less secure grip.
The Nexus 6 is at least mercifully easy to just grip in a single hand. One of my biggest concerns with the smaller Moto X 2014 that the Nexus 6 is based on is that its rounded edges make it feel like it's trying to jump out of my hands when I really squeeze down on it. No such problems with the Nexus 6; those rounded edges are still there, but at such a bigger size, the temptation to sort of muscle it down to 5-inches through sheer force of will just isn't there.
G/O Media may get a commission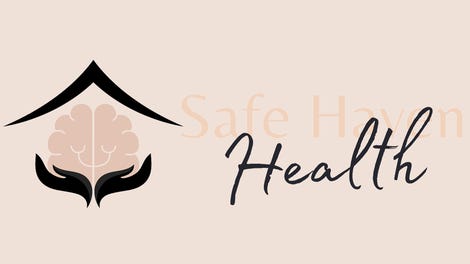 Addiction counseling
Safe Haven Health
Fortunately the Nexus 6 design (and Android Lollipop) definitely help make this mammoth usable. Stock Android doesn't have anything like Apple's reachability feature, or the more garish-looking one-handed modes Samsung throws into its phablets (yet) , but Android L shows off notifications in the center of the home screen, which lets you get to all that info without venturing up into the northern wasteland of the top of the screen. And the Nexus 6 design helps out with a hold button and volume keys that are mounted on the center of the phones side—where your fingers are bound to be—instead of up top where buttons like that normal live. That, and the small indentation that's been showing up on the back of Motorola phones since the Moto X is more important than ever. An index finger resting there immediately orients your hand so that you have the maximum possible reach over that giant screen.
Speaking of the screen itself, it looks fantastic. The 1440 x 2560 493 ppi AMOLED display doesn't pop out and really hit you in the face the way the Galaxy Note 4's does, but it looks wonderful all the same. It comes with all the rich, deep blacks you can expect from an AMOLED, and it's a great little giant showcase for all the fancy new animations Android Lollipop's new material design has to offer. All of those lovely visual tricks look great, and silky smooth on the Nexus 6. Considering that this puppy rocks high-caliber Snapdragon 805 guts inside, it pretty much goes without saying that performance—at the very least while you're tooling around the homescreen—is top notch. (Performance is top notch.)
We haven't had much time to put the camera through its paces yet—or even to look at Nexus 6 photos on a computer—but it seems like a shoo-in for "best Nexus camera yet," which is great news for a line of fantastic phones that have always suffered pretty atrocious cameras. It's fairly fast, and the low light performance seems decent. It's hard to say whether it'll be a standout, but even just "good enough" is a step up from the Nexus cameras of yore.
I'll have to use this big boy for a bit longer before I can really give any sort of accurate impression of what life with it is really like, but the first impressions are promising. I used to think my Nexus 5 was the perfect size, and when news that the Nexus 6 was going to be gargantuan, I felt a little let down. But having actually seen and played with the thing, I've gotta say I'm coming around, and fast.