The term "sour grapes," coined by story-teller Aesop, refers to the bitter envy felt by one party, when presented with the unobtainable. Today, that's Nokia—envious of the fact that people chose HTC's event over Nokia World.
True, perhaps the planning of both events could have been better thought-out, but when both Nokia and HTC staged massive conferences in London on the same day, people had to choose. With Nokia's main announcements (disappointing, in the form of the E7, C6 and C7 phones) over yesterday, today's keynotes weren't all that appealing—even without HTC's unveiling of the Desire HD and Z across town.
Given to departees at Nokia World headed to the HTC event this morning, the goody bag was accompanied with a letter saying "...As you're off to the HTC press conference, we wanted to give you a little HTC press conference survival kit." They described the enclosed sandwich as "The HTC. Ham, tomato, and cheese (not the most exciting sandwich," and listed the remaining items: "an energy bar in case you need a boost. A giant foam finger to use during the Q&A (just to make sure your question gets answered). A pen and pad for doodling. Ear plugs and an eye-mask in case you feel snoozy."
Having been at Nokia World yesterday, and HTC's event today, I can confirm there was far less snoozing today. In fact, not a single person left before the presentation ended—unlike Nokia's yesterday, where many (including me) left half-way through someone droning on about Ovi apps.
G/O Media may get a commission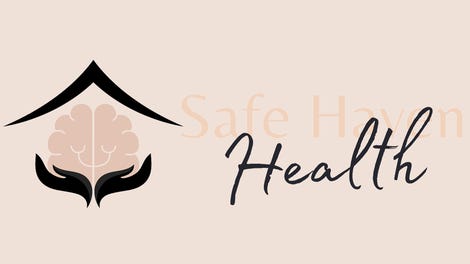 Addiction counseling
Safe Haven Health
While it's nice of Nokia to worry about HTC event-goers' appetites, the lunch put on by HTC looks far more appetizing than the clingfilmed sanga Nokia provided. (Not that I can confirm how they taste, having not moved from my laptop for several hours now—sob).
Nokia followed up the survival kits with balloons outside the HTC event, emblazoned with boasts of their Ovi Maps service. After seeing yesterday's hardware announcements, I'd say that's the only thing they have left worth screaming about.
—Special thanks to Seamus from Gizmodo Australia, for lending me his survival kit for photography!