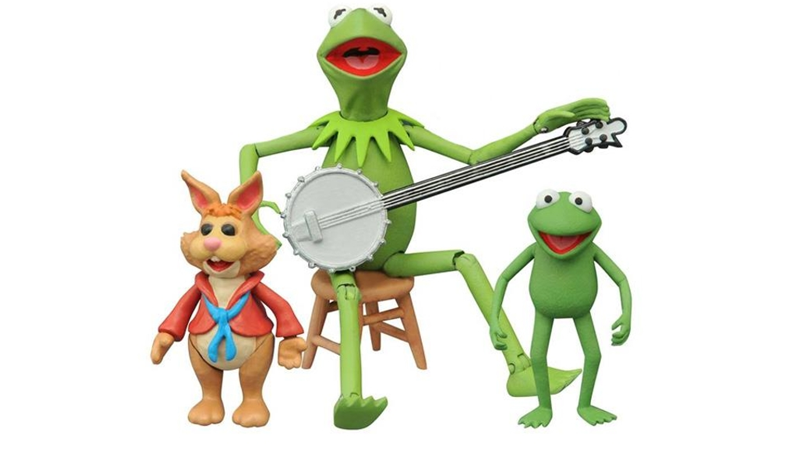 Break out your Kermit flail gifs, everyone, because we're not only getting Muppet action figures—they look pretty damn fabulous, too.
Piggybacking (no pun intended) off the return of the Muppets to TV, Diamond Select Toys are releasing a line of action figures based on the Henson Company's wonderful creations. The first wave is a series of two-packs. Kermit, as you can see above, comes with Robin and Bean Bunny, while the other figures in the wave, Gonzo and Fozzie Bear come with Camilla the Chicken and Scooter, respectively.
The figures are all in the 6 inch scale, ranging from 2" to 6" tall—and look pretty great. Kermit in particular looks lovely, with his full articulation not affecting the overall muppety look of the final toy. Whether you're a fan of the Muppet's new show or not, if you're a lover of Muppets, these look fantastic.
The first wave of Muppet action figures will be out in March of next year, and will set you back around $22 per pack.
[Via Toy News International]
---
Toyland: We love toys. Join us on Facebook or follow us on Twitter.