According to The Japan Times, the organizers of the Tokyo 2020 Olympics plan to use expansive face recognition software at the games, scanning and tracking the faces of hundreds of thousands of athletes, journalists, and officials. Sources close to Olympic officials told the newspaper that the technology won't be used on spectators.
The sources said the organizers hope that face recognition is both a faster and more secure way of moving people issued official ID cards through restricted entrances while catching those using false credentials. At the Rio games last year, security workers would verify photo IDs by physically checking them against each card holder. In Tokyo, however, software will reportedly check people against their registered photos as they try to enter restricted venues.

To employ face recognition at this scale, organizers would need to build a massive database of face data for all of the 300,000 to 400,000 officials, journalists, security, and athletes expected to be issued ID cards. The Japan Times reports that global surveillance giant NEC will design technology for the event. Users of NEC's NeoFace technology include everyone from the Department of Homeland Security to the burger chain CaliBurger.
Privacy scholars have been highly critical of face recognition systems (many of which were developed by NEC) used by Homeland Security at boarding gates for international flights. Researchers at Georgetown Law's Center on Privacy and Technology released a report last week flagging many unanswered questions about how the US government handles the face data obtained via the biometric exit program, which requires some passengers to have their faces scanned when they exit the country. Among their concerns: How long is data retained? Who has access to the data? Will it be shared? And with whom?
The researchers were also concerned that face data will end up in the hands of law enforcement. NEC's software is used in the biometric exit program for multiple airports, including the Hartsfield–Jackson International Airport in Atlanta, the Miami International Airport and New York City's John F Kennedy airport. NEC also builds biometric databases for the Chicago PD, including face recognition. Because the system hasn't been formally announced, there's no information on how Olympic officials plan to address these concerns. And there's no word on whether the system will be optional or if the committee even has the authority to mandate collecting biometric data.
During last year's Olympics in Rio de Janeiro, Japanese officials tested a program similar to the one expected to be used in Tokyo, using face recognition to scan people entering Japan's visitor center. There's no word on when this program will be officially announced.
G/O Media may get a commission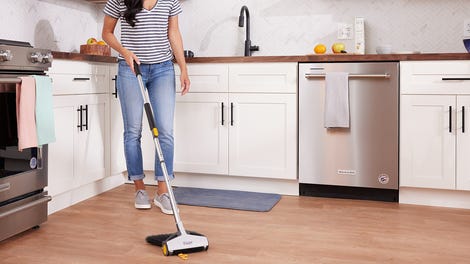 BOGO 50% Off
Flippr - BOGO 50% Off
The Tokyo Olympic Games are scheduled to run from July 24th to August 9th in 2020.