The world has been enamored by the viral conversational AI called ChatGPT, and OpenAI, the minds behind the chatbot, are hoping to cash in. The company has unveiled a waiting list and survey for those interested in ChatGPT Professional, a premium version of the tech.

TechCrunch first reported the new version of the AI today, which OpenAI hinted at in the company's official Discord server. The waitlist is a Google Form that reveals the working title for the premium version of the chatbot to be ChatGPT Professional. The form collects basic demographic information, but also asks probing questions to narrow down a monthly price for ChatGPT. Questions include:
At what price (per month) would you consider ChatGPT to be priced so low that you would feel the quality couldn't be very good?
At what price (per month) would you consider ChatGPT starting to get expensive, so that it is not out of the question, but you would have to give some thought to buying it?
At what price (per month) would you consider ChatGPT to be a bargain—a great buy for the money?
"We're starting to think about how to monetize ChatGPT (early thinking, nothing official to share yet)," the company said, as quoted by The Verge, in a statement in its official Discord. "Our goal is to continue improving and maintaining the service, and monetization is one way we're considering to ensure its long-term viability. We're interested in chatting with some folks for ~15 min to get some early feedback."
ChatGPT has been free so far—excluding the scammy copycats—so it was really only a matter of time before OpenAI began experimenting with a pay-to-use version. The company's survey touts some key ChatGPT Professional features including the chatbot always being available, faster responses, and users being able to send an unlimited amount of messages.
G/O Media may get a commission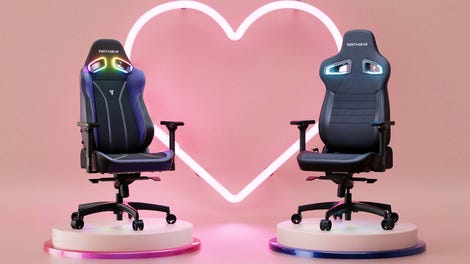 Up to $150 off
Vertagear Gaming Chairs
OpenAI has seen plenty of success with ChatGPT so far and has captured the public's attention much the way DALL-E did earlier last year. Since its inception, ChatGPT has fooled scientific reviewers, planned a holiday party, and written a Gizmodo article. ChatGPT has been so successful, in fact, that OpenAI has allegedly partnered with Microsoft's Bing to soup up the search engine much to the chagrin of Google, which is notably concerned about ChatGPT's notoriety.