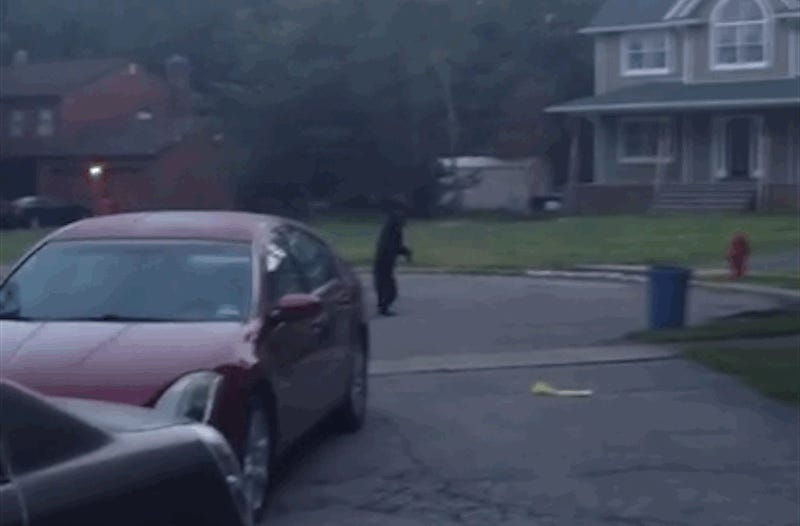 "Pedals," the New Jersey black bear whose unusual, bipedal gait captured the imaginations of thousands after he was first caught on camera in 2014, has died, The New York Times reports. He was at least two years old.

According to state wildlife officials, a 333-pound black bear with injured forepaws matching Pedals' description was "harvested" by a hunter earlier this month. While the bear's identity could not be conclusively determined, a department spokesperson said he believed the bear to be Pedals.
"The injured paws and chest blaze of this particular adult bear brought to Green Pond appear to be consistent with the bear seen walking upright on several videos," the spokesperson told the Times. "While many have developed an emotional attachment to the upright bear, it is important to recognize that all black bears are wildlife."
With that in mind, it's worth considering how we plan to coexist with all our bear friends, both upright and not.
[NYT]