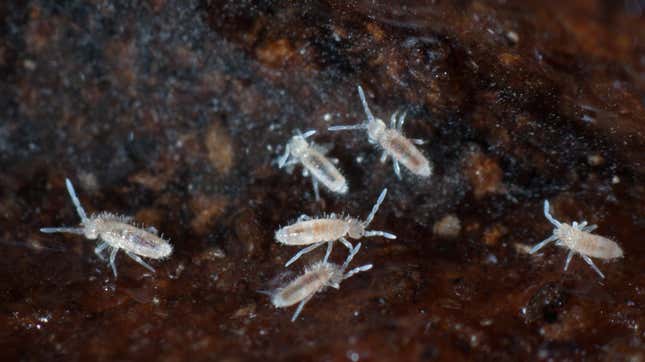 Scientists in Japan say they've discovered some new little guys—four new species of insect-like creatures called springtails, to be more specific. The animals were found living in decayed wood across various locations in the country. The most distinctive of these new species is a small, colorful, six-eyed blue bug.
Springtails are arthropods, belonging to the same broad group of invertebrates as arachnids, crustaceans, and insects. Though they were once considered insects, they're now recognized as their own separate lineage called collembola. Both insects and springtails have six legs, but springtails are all wingless and have internal mouthparts, as opposed to the external ones typically seen with insects (an example of this is the pincer-like jaws found in ants). Their name comes from the fact that many species will use their tails like a springboard to jump relatively high distances in times of danger.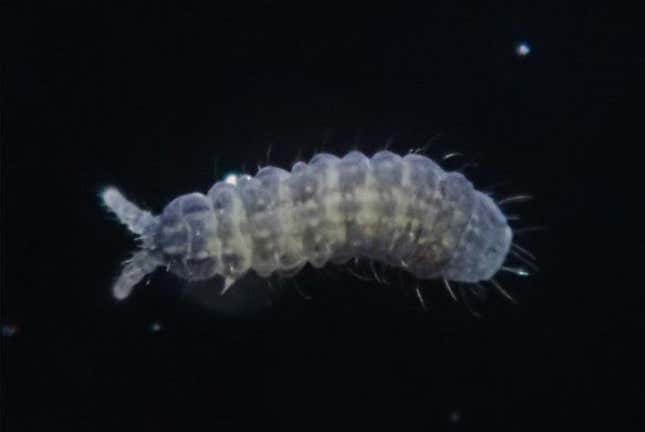 These animals usually live in moist soil and are a crucial part of their environment. Many species feed on decaying organic matter from other organisms like plants and fungi, which helps speed up the decomposition process, while others are predators that help keep certain soil microbes in check. They're not dangerous to humans in the slightest, though large populations can occasionally become a nuisance to our house plants.
Thousands of springtail species have been identified worldwide, including over 40 species of the genus Paranura. Only three Paranura species of springtail have been found in Japan to date, though. But the authors of this new research, published earlier this month in the journal Zootaxa, say they've now found some more members of this big family.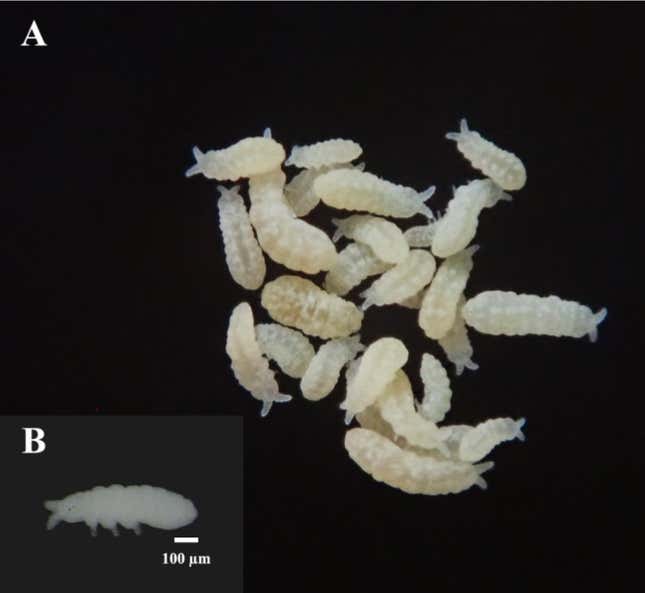 Paranura springtails seem to especially love decaying wood, and that's where all these new species were found—living in fallen branches on the floor of several broadleaf tree forests scattered across Japan. One of these discoveries is a colorfully blue springtail that the researchers have named Paranura tsushimaensis, after the Tsushima Island in the Nagasaki province where it was found.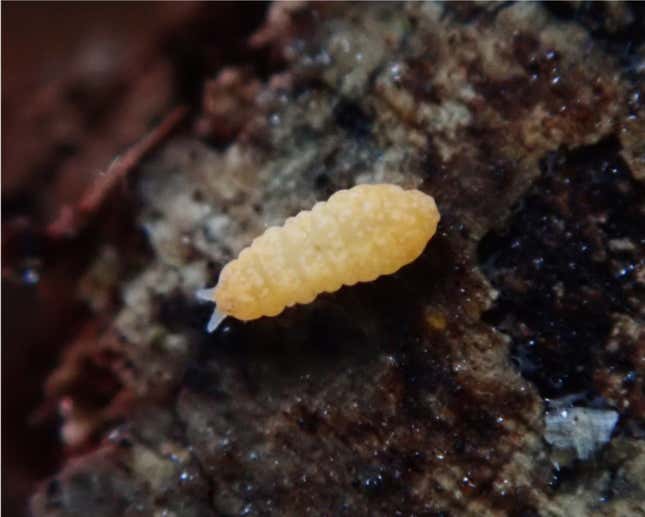 Like all springtails, P. tsushimaensis is a tiny lad, measuring only 0.06 to 0.07 inches long. Its body is elongated and flattened, and it has two sets of three black eyes. The other species have been coined P. nakamurai, P. alpicola and P. convallis, with one species being named after the person who collected the specimens, Kahito Nakamura. These other species range in color from white to orange.