Smartwatches are subjected to many metaphors: "Smartphones on your wrist." Mmm, not quite. Maybe in a few more years. "A wearable computer." Depends on your definition of "computer." Better keep looking. "An extension of your smartphone." Now, that's an idea–one that Pebble has perfected with the Pebble Time Round.
Update (3/1/16): Pebble's cut the price of the Time Round to $200.
While Android Wear and Apple Watch push to be that futuristic smartphone on your wrist, the Pebble Time Round is content being the best for those living in the here and now.
What Is It?
The Round is a $250 smartwatch running Pebble OS, Pebble's homegrown operating system. It's the fifth watch in the Pebble family (Pebble, Pebble Steel, Pebble Time, and Pebble Time Steel), and it's the first one to be, as the name suggests, round.
G/O Media may get a commission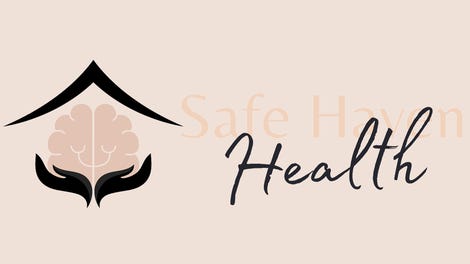 Addiction counseling
Safe Haven Health
The Round is supposed to be The Pretty One, the watch that ditches some of its nerd cred (like being waterproof and having long battery life) to be a more fashionable timepiece. It's best to think of it as a watch that happens to have cool extras rather than a semi-powerful wristputer that does all kinds of stuff and also tells the time if you want.
Who's It For?
People who don't really like smartwatches, mainly because the Pebble Time Round doesn't have the usual "smartwatch" caveats–being incredibly bulky and dying all the time, for example. The Time Round is one of the thinnest and lightest smartwatches ever made, and the best part is it looks like a watch.
But will the Round appeal to the legions of folks who've loved Pebble hardware since the company's Kickstarter days? Well, that may depend on how much they're willing to forgive Pebble for sacrificing some of its best features.
Design
The Round is very much a direct relative of the Pebble Time Steel, with the biggest difference being its circular shape and extreme thinness. It keeps the same stainless steel casing and, unfortunately, those unsightly bezels.
But where those thick bezels on the Time Steel conveyed a "this is a computer watch" aesthetic, the bezels here flow a little more naturally with the watch's overall look. When I first strapped on the Round, I hated those bezels. But eventually they just bled away until I barely noticed them anymore.
The watch ships with a genuine leather band that's really comfortable when wearing, but after only a week of use, it's already showing signs of wear and tear. Luckily, the band has a simple push-and-release system so they're easy to replace.
The buttons are super-satisfying and a real step up from the original Pebble Time. And seriously, this thing is so light, I forgot it was there until it delivers the occasional notification buzz.
Using It
So, I'm coming to the Pebble Time Round being primarily an Android Wear user. I've poked around on the original Pebble a bit, and have passingly used almost every hardware iteration since, but in the newness that was smartwatches in 2014, I fully embraced the bright LCD and AMOLED future rather than, what I felt, was an old and busted e-paper display.
Then, reality sank in.
Android Wear out of the gate simply wasn't good, and while the software has improved since then, battery life certainly hasn't. When using the second generation Moto 360 for example, I was stuck charging the thing every. single. night. I already charge my laptop everyday. My smartphone everyday. I really, really, don't another device needing daily energy attention.
So suddenly, a week-long battery with an e-paper display didn't seem too bad. But battery life is one of the big pieces of bad news. The Round will only get you through about two and a half days. To my Android Wear mind, that's amazing! But the Round is a mere shadow of what the Time Steel could squeeze out AND it also loses waterproof powers. Functional sacrifice in the name of design–a tale as tale as old as time.
Knowing I wasn't getting near the normal amount of battery on the Round, I did the next best real-world test I could think of–could I get through a weekend? I popped my smartwatch off the charger at about 1:30pm at work, and then I went out and used my watch for notifications, calling Ubers, and reading notifications mostly for the next two days. When I got back to the office at 9am Monday, I was at 5 percent. This means that I could leave the watch charger at work always and never run into the situation of needing more juice.
It's a sacrifice, and not one taken lightly since it doesn't come with an equal price cut, but it's still basically double what you're going to get from any other wearable, so I'm ok with it.
What's great about Pebble, and by extension the Pebble Time Round, is that there's a couple different ways you can use the watch. You can download a bunch of apps through the Pebble store (there are about 90 apps and 275 watchfaces optimized for the circular display), or you can just use it as a means to keep in touch with what's going on.
For me, the Pebble Time Round became a $250 notification ticker and daily calendar strapped to my wrist...and not much else. The low-power LCD display is clear to read inside and outside, though the backlight can wash out colors just a little bit. Regardless, I was never squinting in order to read the screen.
Simple elegance, foolproof setup, easy navigation, all wrapped in a super thin, round, stainless steel frame, makes for one hell of strong candidate for your valuable wrist real estate.
Like
It's actually a watch. Not a "smartwatch you'll feel like wearing" or a wearable that "puts the watch back in smartwatch." No, it looks just like a normal watch that happens to have awesome computer brains under an e-paper display.
Simplicity. From setup, to customizing, to actual usability. It's easy to use. Always.
Battery life. It may be worse than past Pebbles, but it still makes other wearables' daily longevity a joke.
No Like
It lacks feature distinction. Pebble's primary appeal was that it could do what other wearables can't–mainly, it worked on iOS and Android, had stunningly long battery life, and was also waterproof. Now, with Android Wear being available on both OSes (though somewhat limited through iOS) and battery life taking a significant hit, the Pebble Time Round is less of a standout in the wearable crowd. And it's more crowded than ever.
The bezels. I wish they were slightly less gargantuan. Not so much that it affects use in a big way, but it will be a big enough visual deterrent for people to try out the Round.
App selection. Tapping one button to check into a bar on Swarm is infinitely awesome, but the Pebble OS selection compared to WatchOS and Android Wear just isn't even comparable. Add to the fact that these apps need to be optimized for the Round's new corners-deficient form factor, and it's even worse.
The Smartwatch For You?
It all depends on why you want a smartwatch. For me, it's perfect–-a no-bullshit watch that gives me notifications from my smartphone, has a few apps that make my life easier, keeps my daily schedule organized, and can last over the weekend. Sounds great.
But if you're looking for bright screens, touch displays, HR monitors, multitudes of apps, solid voice recognition (the Round's isn't so great), and a chunky piece of tech to strap to your wrist? Keep stepping. Similarly, if you love Pebble's old battery life promise, you might consider the Pebble Time Steel before pulling the trigger on this guy.
I only wish the Pebble was just a little cheaper. At $250, it flirts dangerously close with new Android Wear watches (the Moto 360 is $300 and the Apple Watch $350 for example) that are undeniably more feature rich.
In the end, in order to be happy with the Pebble Time Round, you need to manage your own expectations.
Pebble Time Round Specs
OS: Pebble OS (Compatible with iPhone 4s/iOS 8 and later and Android 4.3)
Display: Color e-paper

Bands: 14mm and 20mm
Resolution: 180x180
Battery: 2+ days (56 mAh)
Thickness: 7.5mm

Weight: 28 grams
Wireless Charging: No, uses pin charger (like every Pebble before it)

Wifi: No

Microphone: Yes

Waterproof: No

Price: $250 $200