If you like the look of hard wood floors but prefer the comfortable feel of carpet underfoot, Danish rug maker Ege has created a whole collection of photorealistic floor coverings inspired by natural finishes like stone blocks and wood panels.
I've no idea how the designs are printed onto the carpets in Ege's Out of Nature collection—I'm assuming it's done while they're being woven—but however it's accomplished the results look stunning. In fact, at least in photos, it's hard to tell they're not the real thing.
The carpets are also far easier to install than actual hardwood floors, and slightly more practical than a hallway filled with gravel. You just need to make sure you're extra careful with them because the first spill is sure to spoil the effect. [Ege via Freshome]
G/O Media may get a commission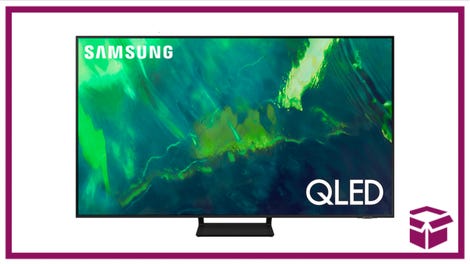 35% off
Samsung Q70A QLED 4K TV
Save big with this Samsung sale
If you're ready to drop some cash on a TV, now's a great time to do it. You can score the 75-inch Samsung Q70A QLED 4K TV for a whopping $800 off. That knocks the price down to $1,500 from $2,300, which is 35% off. This is a lot of TV for the money, and it also happens to be one of the best 4K TVs you can buy right now, according to Gizmodo.