The display technology Pixel Qi has been promising is revolutionary: A high-res color LCD and low-power, reflective reader mode better than E-ink. For dirt cheap. And it's coming next month.
If you recall, PixelQi's founder, Mary Lou Jepsen, is the brains behind the OLPC's breakthrough reflective screen, and an evangelist for the idea that the future of the computer is in displays. When we talked to her about the problems with e-readers, she predicted that LCD would overtake electrophoretic display technology—aka E-ink—by 2010.
The idea isn't crazy if Pixel Qi's displays match the hype: One screen that delivers a high-res, color LCD for normal computer stuff; an e-paper mode that's even more readable than e-ink; and a super low-power black-and-white mode. And is cheap to make and advance, since it's fabricated in standard LCD factories. It makes the possibility of a single tablet computer that really can do everything that much more possible.
G/O Media may get a commission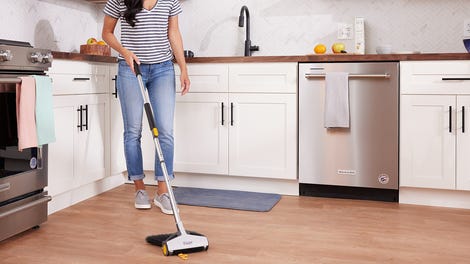 BOGO 50% Off
Flippr - BOGO 50% Off
And we'll get to see the first one, 3Qi, next month. Sure, it's just a stupid screen, but I'm excited. [Cnet via Engadget]