Pornhub, the internet's favorite smut factory, announced Wednesday that it is introducing a new feature to its massive collection of adult videos. The streaming service is adding closed captions to some of its videos to extend its offerings to people who are deaf or hard of hearing.
According to the company, it will start its new accessibility efforts by uploading caption for over 1,000 of the site's top-viewed videos. The collection will include videos from a variety of categories including straight, popular with women, gay, bi, and transsexual.
Much of the captioning process will be straightforward, capturing the dialogue of the assuredly riveting plot unfolding on screen. (That plumber sure is ripped and making a lot of sexual innuendos, I wonder where this is going!) Pornhub said it will also aim to capture emotional changes and non-vocal audio in order to immerse the hearing impaired in the events of the video, or for folks who get off on seeing text scroll across the screen. We're not here to fetish shame.

Corey Price, vice president of Pornhub, offered a statement on the new initiative:
Here at Pornhub, it's important that we continue to service all of our users' needs and make content accessible to every individual. By integrating our new Closed Captioning category, we are now able to render some of our most popular adult content more enjoyable for our users who are hearing impaired. We encourage them to check out our newest category and provide feedback, which is especially important as we seek to continue to offer content with the differently-abled user in mind.

G/O Media may get a commission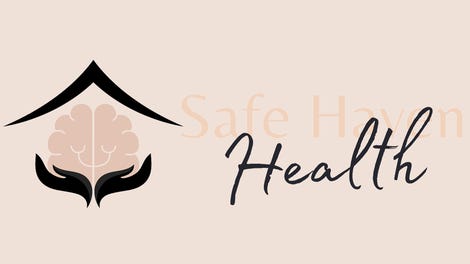 Addiction counseling
Safe Haven Health
Jokes aside, improving accessibility across the internet for the deaf and hard of hearing is a good thing. The National Institute on Deafness and Other Communication Disorders (NIDCD) estimates that 15 percent of American adults—about 37.5 million people—aged 18 and over report some hearing troubles. The World Health Organization (WHO) reported over five percent of the world's population, more than 360 million people, suffer from "disabling hearing loss."
Most of those people receive a sub-standard internet experience, as most sites aren't catered to the needs of people with impairments. While broadcast and cable television is required to provide closed captions, getting captions on online streaming services has been more of a challenge. For years, Netflix argued that it was not required to abide by the Americans with Disabilities Act and fought against captioning, though it eventually agreed to caption its streaming content. Companies like Apple, Amazon, and Hulu have followed suit.
While the major players in professional video content are mostly up to speed on offerings for the hard of hearing, user-uploaded content is still the wild west. YouTube offers automatically generated captions on its videos, but the results are often a mess. Facebook offers a similar service for Pages, but not for the endless hours of videos from users.

Pornhub adopting closed captions is a positive step toward less mainstream services becoming more accessible to people of all abilities. (Granted, Pornhub reports receiving more than 90 million visitors a day, so it's not exactly obscure). The company also offers a catalog of "descriptive videos," launched in 2016 for the visually impaired.