Father Frank Pavone, who calls himself "one of the most prominent pro-life leaders in the world," streamed some questionable content on Facebook Live on Sunday in the name of Donald Trump or something.

The priest, once granted the "Proudly Pro-life Award" from the National Right to Life Committee, streamed a sermon in anticipation of the election standing before (in his own words) "a child who was killed by abortion and entrusted to us by a pathologist for burial."
"Today I am doing something rather extraordinary," Pavone says, gazing into the camera to commence the 44-minute live stream.
"We are going to pray with this baby and we are going to let this baby's body bear witness to our nation as we begin the process to elect our next president," the priest continues, inanely listing off various levels of government.
Ravone calmly presents the viewer with "a very simple choice." To either "elect those who are going to affirm the covenant we have with God or those who reject it." Donald Trump is perhaps closer to God than his opponent considering he presumably grabbed his covenant right by the pussy.
G/O Media may get a commission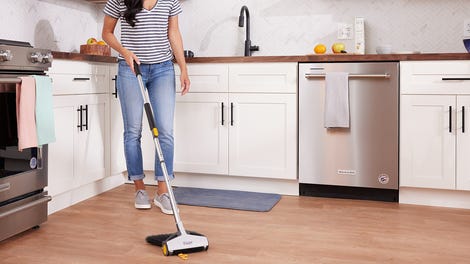 BOGO 50% Off
Flippr - BOGO 50% Off
"The testimony of scripture and the testimony of the life of this child point to the critical importance of this election," the priest explains. He urges viewers—of which there were over 250,000—to choose life. In the description of the video, he asserts that voting for Donald Trump and Republicans in general means you're voting to protect children.
Will a Facebook Live stream of a priest with a dead baby convince people to vote for Trump? Hard to say. Is Frank's dead fetus real? Is it even allowed on Facebook? Should it be? In September, the company took down a Pulitzer-winning photograph of a naked Vietnamese girl covered in Napalm. Facebook then reversed its initial decision and reinstated the photo, giving the following statement:
After hearing from our community, we looked again at how our Community Standards were applied in this case. An image of a naked child would normally be presumed to violate our Community Standards, and in some countries might even qualify as child pornography. In this case, we recognize the history and global importance of this image in documenting a particular moment in time.
According Facebook's community standards, the company removes "graphic images when they are shared for sadistic pleasure or to celebrate or glorify violence." So I guess it depends if the priest live streamed this dead fetus for "sadistic pleasure." One could make a pretty compelling case for that.

Update 11:40 PM EST: Facebook told Gizmodo this does not violate its community standards, and that the social media company gives users options to hide content like this from their feed.
"Facebook is an open platform for any and all candidates, groups, organizations, and voters to engage on the elections and in the public policy debate," the Facebook spokesperson said.
Here's the whole (very disturbing) Facebook Live stream: