The Apple vs. Samsung case has been druging up all kinds of secrets. Today, in his testimony, Senior VP of iOS Software Scott Forstall had some interesting things to say about the iPhone's secretive development back in 2004.
Tasked with building a super-team by Steve Jobs, Forstall carefully selected the individuals best suited to create the software for the innovative phone, but he had to work under a number of pretty wild restrictions. First, Forstall was not allowed to hire from outside Apple; all members of the iPhone team, then called "Project Purple" were to be selected from within the company. As if that wasn't enough, Forstall couldn't even tell them what they'd be doing. According to his testimony, the pitch to potential team members went a little something like this:
"We're starting another project. It's so secret I cannot tell you what the project is... You are going to have to give up nights and weekends probably for a couple year."
Grim as it may sound, the pitch worked relatively well. Even once the project started, the security remained tight. According to AllThingsD:
The team took one of Apple's Cupertino buildings and locked it down. It started with a single floor with badge readers and cameras. In some cases, even workers on the team would have to show their badges five or six times.
G/O Media may get a commission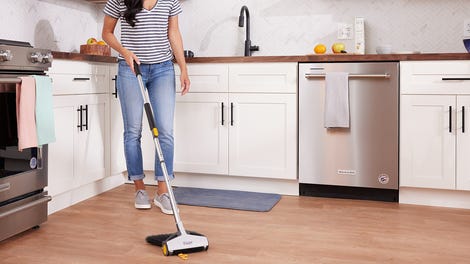 BOGO 50% Off
Flippr - BOGO 50% Off
While it may seem a little overkill, Apple has been known to go to great lengths to ensure both loyalty and secrecy, even making new-hires work on fake products until they can be trusted. Say what you will about the frivolity of this lawsuit, but it's certainly unearthing some fascinating secrets. [AllThingsD]