What you're really paying for when you buy an electric car like the Tesla Model S isn't the savings on fuel, or even the whisper quiet ride. You're paying for the ability to be smug and self-righteous to drivers in gas-powered cars, and now even little kids can start making others feel guilty about driving a gas-guzzler.
Tesla Motors teamed up with Radio Flyer—the company most famous for its red metal wagons—to create a miniature version of the Model S that uses similar battery technology to achieve a top speed of six miles per hour. And before you start to consider it as a cheaper alternative to a real Tesla Model S, keep in mind this $500 version—shipping some time in May—can only support drivers up to 81 pounds.
Almost every last detail of Radio Flyer's Tesla Model S is borrowed from the full-sized car, including the turbine-inspired hub caps, the working headlights, the color options, the battery charging port, and even the optional $50 indoor car cover.
Other options include a more powerful battery offering about 50 percent more run time, and even a custom vanity license plate in case you weren't 100 percent sure if your kid driving around a tiny replica Tesla Model S wasn't already obnoxious enough.
G/O Media may get a commission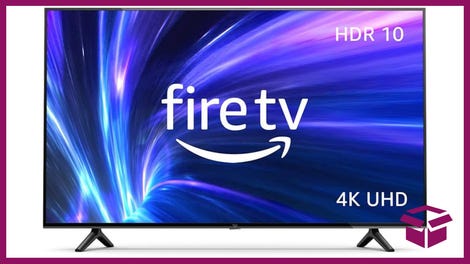 42% Off
Amazon Fire TV 50" 4K Smart TV
[Radio Flyer via Electrek]