While the first Prometheus definitely opened the door to a sequel, very few walked out actually thinking it was going to happen. The 2012 film was a middling financial and critical success so though there was talk of a follow-up, it seemed likely the project would fade away and die. It has now risen from the dead.
In a new interview with Total Film, director Ridley Scott says he's planning on shooting Prometheus 2 in January of 2016. "I've got back into the sci-fi thing, I kind of adore it," Scott told the magazine. This is also on the heels of The Martian, which will be out later this year.
Early last year, writer Michael Green (Green Lantern, Blade Runner 2) was reportedly brought on to rewrite the sequel, itself a prequel to 1979's Alien. 20th Century Fox then gave the film a release date of March 2016. However, that obviously didn't come to pass for a multitude of reasons — which probably include the script, talent availability, Scott choosing another project and more.
It's also important to remember this is Ridley Scott we're talking about. He's attached to more movies than almost anyone else and frequently changes his focus when a project doesn't come together quickly. There's always a chance this is his plan, until it isn't. If Prometheus 2 does happen though, rumors are the film would star a new kind of alien enemy, continue to unravel the mystery of the Engineers and feature multiple versions of the android David, played by Michael Fassbender. Noomi Rapace would also be expected to return and has spoken to Scott about the role.

G/O Media may get a commission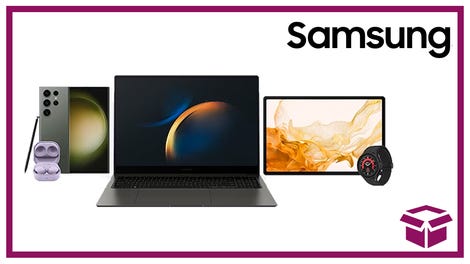 24 hour deals
Discover Samsung - Daily Deal
There's also the Neill Blomkamp Alien film to consider. The District 9 director has been vocal about developing his own film in the franchise, one that takes place after Alien and Aliens. If Prometheus 2 happens, does that mean Blomkamp's movie is dead? Would Fox simultaneously move forward with two films in the same franchise?
There are lots of variables here and the results range from two new Alien movies in the next few years to none. Surely, there are people out there rooting for both scenarios.