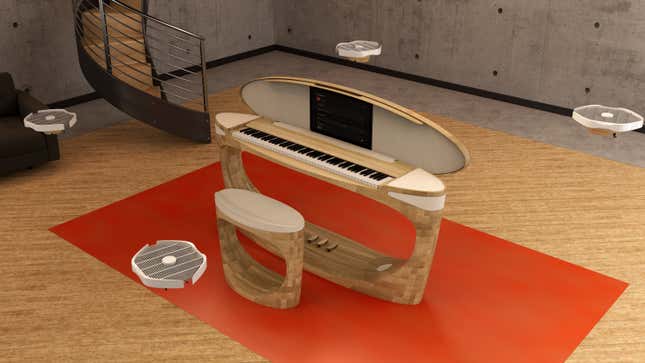 CES isn't just a chance for companies to debut all the gadgets and devices they'll be insisting consumers buy throughout the coming year, it's also a chance to debut concept designs providing a sneak peek at technologies arriving in the decades to come. For Roland, that's apparently a digital piano that surrounds the performer in a swarm of flying surround-sound speaker drones.
Meet Microsoft's New Surface Laptops
Roland's been making electronic pianos since the debut of the EP-10 back in 1973, but the Japanese company's actually been around for 50 years. To commemorate the anniversary, it's debuting this 50th Anniversary Concept Model Piano at CES 2023 this week, but don't bother reaching for your credit card because as with most concepts: Roland has no plans to make this available to consumers.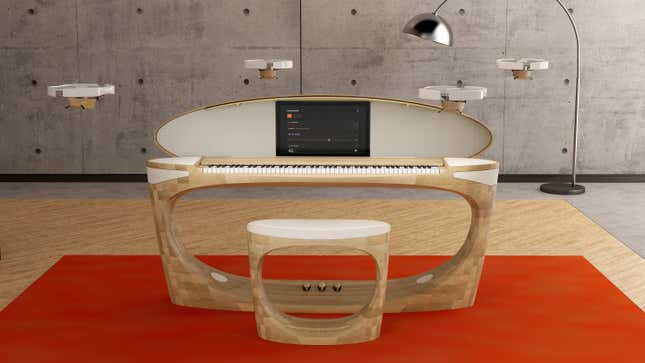 The piano itself is a striking piece of design, with a "one-piece molded wooden body" created in collaboration with the Japanese furniture maker, Karimoku, and built from Japanese oak. It's a statement piece that merges the craftsmanship of traditional analog pianos, with the flexibility and functionality of an electronic instrument.
On the tech side, there's a large screen revealed when the piano's lid is opened, perfect for displaying sheet music, adjusting settings or changing the piano's sound profile, or even for accessing lessons for those just starting their musical careers, which is paired with a keyboard that feels more like you're playing a piano with real mechanical hammers inside.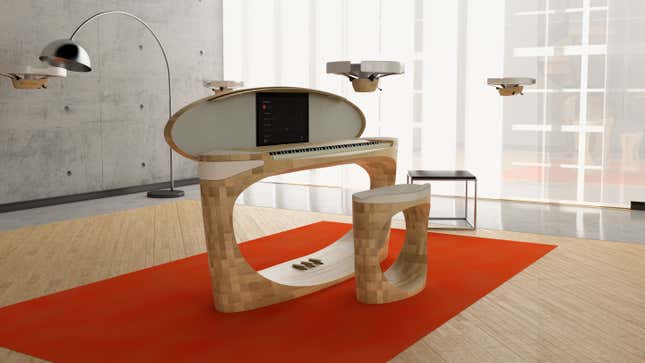 What really sets the 50th Anniversary Concept Piano apart is Roland's focus on making it sound as good as possible with 14 built-in speakers that can be adjusted to send sound in any direction in a room or a performance space. It doesn't matter where the piano is positioned, the audience will still have the best spot in the house to hear a performance no matter where they sit, but Roland didn't stop there.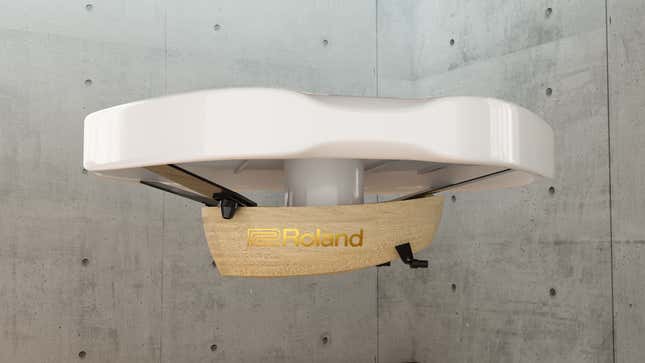 The 50th Anniversary Concept Piano is also designed to work alongside four drone speakers, with a matching wood finish, that literally float above and around the piano. The drones "operate on a low latency dedicated communication channel" so the sound they emit syncs up with the sounds the piano's own speakers are producing, and their position can be controlled by the pianist during a performance.
It's certainly an original idea, but anyone who's ever been within 50 feet of a drone will be raising an eyebrow at this concept, because the sound of just one of them can be deafening, and four of them circling a piano is going to be the only thing anyone nearby hears. So while this concept might be welcomed with open arms by amateurs eager to hide mistakes during their first piano recital, it's probably going to end up in the CES archives of concepts not long for this world.