Looks like this warrior-angel trend isn't going anywhere. Josh Duhamel and Samuel Jackson have been cast in a sexy and violent religious film called Sympathy For The Devil. Brace yourself for more of Jackson's wild religious rants and Bible-quoting.
Latino Review is reporting that Duhamel will play Louisiana lawman Harlan Stark and Jackson is taking on the role of his partner, Jesse. The two find themselves trapped in the midst of a heavenly battle, uncovering the plot to kill a local preacher. Boaz Yakin, director of Remember the Titans and producer of Hostel I & II is set to direct this heavenly epic.
Here is the official synopsis:
Caught in the no-man's land between Saturday night sin and Sunday morning redemption, Louisiana lawman Harlan Stark (Josh Duhamel) finds that his intervention into a spectacular crime –the bold attempt to assassinate a charismatic preacher —soon escalates into a cosmic confrontation between Heaven and Hell, where angels are warriorsas dangerous as demons. Harlan and his loyal partner Jesse (Samuel L. Jackson)stand at the fulcrum between vengeful good and devious evil, with neither side showing anything like mercy. Harlan must find the courage to break the cycle, and reject fanatical revenge –yet he too finds himself transformed. Outrageous, violent and subversive, this new adventure in horrorfrom the director of Remember the Titans is sure to be controversial. SYMPATHY FOR THE DEVIL blends the seductive sensuality of Angel Heart, the genre-bending audacity of Pulp Fiction and the relentless intensity of The Omen when all hell breaks loose in New Orleans and the sacred becomes as deadly as the profane.
G/O Media may get a commission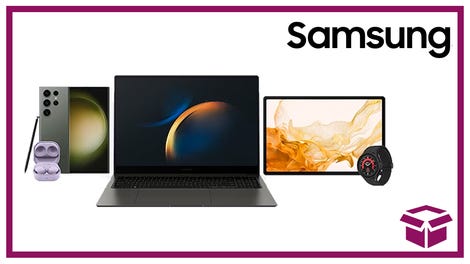 24 hour deals
Discover Samsung - Daily Deal
We may joke about Jackson's many religious rants, but we have to admit, he's at his best when screaming about Heaven and Hell. Behold: