Samsung makes headlines for its phones nowadays, but a lot of effort is going into cameras as well. The NX30 is the company's most serious attempt at a fully-featured mirrorless shooter.
What Is It
An $800 (with kit lens) 20 megapixel mirrorless camera with an APS-C size sensor. It's the beefiest camera that Samsung makes, featuring an extendable electronic viewfinder, three inch AMOLED touch-screen, hybrid autofocus with 105 phase detection points and 247 contrast detection points, full HD video—basically everything you would expect to find in a mid-range DSLR or mirrorless camera. Many specs are updated from the camera's predecessor, the NX20, including the AF system, LCD, processor, and video capabilities. Also, it comes with Adobe Lightroom 5, which is a $100 value!
Why Does It Matter
When you think of cameras your mind probably first arrives at Canon or Nikon, then migrates to Fujifilm, Olympus, or Sony. And yet, Samsung is actually kind of killing it. Despite being largely absent from enthusiast discussion, it's currently 2nd place in mirrorless camera sales in the United States, right behind Sony. That's probably due to Samsung's lower-cost products and appeal to a broader amateur market. The NX30 reflects an attempt to get a bit more serious, and maybe lure in some of the enthusiasts.
G/O Media may get a commission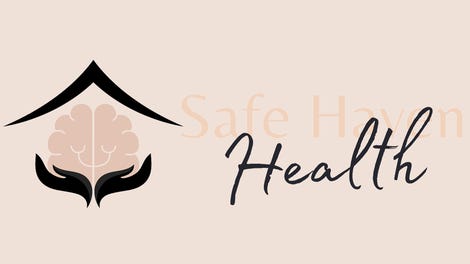 Addiction counseling
Safe Haven Health
Design
It looks like a DSLR. That's largely by design, as Samsung knows that people are still clinging to the big-grip, big-lens form-factor. But this is a mirrorless camera, and thus is very light and smaller than most DSLRs. The body is made of curvy plastic, helping keep the load light, but making it feel like a toy at the same time. It's got a large and comfortable grip, probably one of my favorite grips on any recent camera.
All the buttons and dials feel pretty good. They are discreet with decent action. Other mechanisms seem solid and well-implemented, such as the flip out LCD and the odd tilting viewfinder. Overall, it's not the most stylish camera in the world, which is a problem, because though they might not admit it, style matters to many photographers these days.
Using It
The NX30 is an all-around solid performer in most major areas. Image quality is right up there with other APS-C cameras like the Canon T4i or Sony Alpha E-mount cameras. This is hardly news however, since sensor image quality has largely evened out across competitors in recent years, with slight advantages only visible during insane levels of pixel-peeping. In low light, the NX30 is average. Its large sensor has it beating micro four thirds cameras from Olympus and Panasonic, but it did show just a bit more noise than the Canon T4i and the Sony a6000 at high ISOs.
All of our sample images were shot in RAW and converted to JPG through Adobe Lightroom. View them at full size in our Flickr gallery.
1/400 f/7.1 ISO 100
---
1/125 f/3.5 ISO 400
---
1/125 f/5.6 ISO 1600
---
1/100 f/5.0 ISO 400
---
A bit of a surprise was the performance of the 18-55mm f/3.5-5.6 kit lens. It's pretty darn good, with lots of detail coming through at all focal lengths. Of course, it still carries signature kit-lens attributes like barrel distortion when shooting RAW (without a lens profile applied), and a bit of smearing in the corners. It also feels extremely cheap. But it will do fine in most situations with optical stabilization kicking in and a bonus function button on the side. We still recommend investing in a good prime lens with an f/1.8 or wider aperture for more shooting possibilities, but the NX kit lens won't disappoint if other purchases are not in the cards. As far as other NX lenses go, there aren't enough options to comprise a complete system. The only fast primes are an 85mm f/1.4 and a 30mm f/2. Telephoto zooms lack a fast f/2.8 option, and there is no super wide-angle glass yet offered.
Autofocus on the NX30 is fast, doing just fine in all but the dimmest situations. It has face detection and also "self-portrait" detection, but I couldn't figure out how the two were different. Tracking and continuous AF performance are significantly less great, as is always the case with mirrorless cameras. Intermittent hunting occurred in most of our tests.
1/80 f/5.6 ISO 3200
---
ISO Test, cropped to 100% size (the ISO 1600 sample is slightly out of focus, sorry)
---
One of the signature features of the NX30, the extendable viewfinder, is an odd one to be sure. No other camera possesses this ability, because it really isn't that useful. I never had the impulse to extend the viewfinder while shooting, but that may be because it's hard to even remember it's there! Still, the only situation I can really think of the tilting EVF coming in handy is if you shoot a lot of birds and want to save your neck from the strain of looking skyward. The actual display inside is sharp enough at 1024 x 768, but boy is it small, especially after using some of the large and amazing EVFs of the Olympus OMD E-M1 and the Fujifilm X-T1.
Navigating the NX30's menus and controls will delight and frustrate you equally. Physically, the buttons are logical and easy to reach, with a few missteps. There is only one control wheel on top, forcing you to reach down to the rear wheel with your thumb to adjust, say, your shutter speed while shooting in manual mode. Samsung decided to have a dedicated dial for drive mode on top, instead of 2nd exposure control. It's nice to have, but crazy to include when the hallmark of good camera control is dual exposure dials on top to the camera.
On the software side, Samsung's experience with phones comes across in certain areas like the simple touch-screen interface, and it mostly works out. Little conveniences like a pull-down display of vital information including battery life and shots-remaining are great to see. The overall design of the menus are great as well, but interacting with them can be confusing. It is astounding that camera makers haven't incorporated gestures into their touch-screen interfaces, especially Samsung, who has the experience with mobile phones.
1/400 f/5.6 ISO 400
---
1/125 f/5.0 ISO 800
---
1/250 f/5.6 ISO 100
---
For as much as Samsung hypes its cameras for their connectivity, the NX30 didn't function any better than other WiFi cameras I've tried, which are everywhere now. In fact, the app didn't successfully pair with my iPhone during the first few attempts. These kind s of intermittent connection failures plague most cameras with WiFi. You can use the NX30 as a baby monitor, but why you would use a battery operated camera for that purpose is beyond me. Flaws aside, there is one cool connected feature of the NX30, and that is the auto-share option. This will send your photos right to your phone as they are taken. It's not always practical to leave your phone awake while you shoot, but it's nice to have nonetheless. Other than that, sharing features are boilerplate. NFC is NFC. The Samsung app, available for iOS or Android, is fine.
Finally we come to video functionality. Like most mirrorless cameras, the NX30 will give you mediocre footage. It's fairly sharp, but suffers from aliasing and moire patterns. You can shoot in Full HD at 30 or 60 fps, but oddly enough, shooting in 24 fps is only possible at a strange resolution of 1920 x 810. Autofocus during video was pretty iffy, hunting around a great deal when moving between near and far objects. There is a mic jack and level monitoring, but no way to control them during recording. One neat feature is the ability to pause and resume recording in one single clip. That's useful for casual home videos, which is pretty much all the NX30 is suited for on the video side.
Like
The NX30 is light and extremely comfortable to hold. It provides great still image quality and the kit lens produces very nice detailed photos. The menus and controls are simple and easy to master. Autofocus is fast when shooting stationary subjects. At its price point of $800 with the kit lens, it provides a unique package.
No Like
The body and kit lens both feel cheap and plastic-y. The extendable EVF is unique but useless most of the time, and the display inside is small. Continuous autofocus exhibits hunting during stills and video shooting. The lack of lenses in the NX system make it unattractive to invest in.
Should You Buy It
The NX30 is going to have a tough time enticing enthusiasts and high-end amateurs. Most of its attributes are suited toward beginners looking for an easy experience. That's no surprise, as Samsung generally aims for the widest possible adoption with its gadgets. The camera succeeds in that regard, with a decent $800 price point when compared to other mirrorless cameras, presenting a good choice as as step-up from a smartphone camera or crappy point-and-shoot.
Let's run the numbers. You could go the DSLR route with something like the Canon T4i at $700 with a kit lens, but that camera is heavier and much more burdensome, despite offering more robust settings. On the mirrorless side, there are plenty to compare to, like the Olympus OMD EM-10 at $800 with kit lens, or the Sony a6000, also $800. Both are terrific cameras offering more control and lens options, but none provide the familiar DSLR form-factor that may amateur shooters prefer. The Panasonic GH3 fits this description, but it has a smaller sensor and costs around $1000 for the body only. As much as the NX30's appeal may elude experienced photographers, it actually fits the bill for people who desire simple, one-lens setup that doesn't cost a ton.