Fuji's new top-of-the-line mirrorless camera is packed with functionality, aiming to smash through the shortcomings of i's popular but imperfect X series line. The X-T1 has plenty of power, but can't help tripping over its own feet.
Deadly Mississippi Tornado Kills More Than 2 Dozen | Extreme Earth
What Is It?
A $1300 (body only) mirrorless camera with Fujifilm's much-lauded 16 megapixel X-Trans sensor. The X-T1 falls at the top of Fujifilm's line, even though the aging X-Pro 1 is more expensive. It boasts all the features that make demanding photographers swoon, like fast autofocus, a high quality electronic viewfinder, and weather sealing.
Why Does It Matter?
The first wave of mirrorless cameras focused on easy-to-use features for amateur photographers. They've evolved, though, into cameras that refine and expand on those features to try and lure demanding DSLR users into the fray. Fujifilm, having some of the most beloved mirrorless cameras out there, will have to rise to high expectations in order to convince those pesky holdouts that the X-T1 is for big kids.
G/O Media may get a commission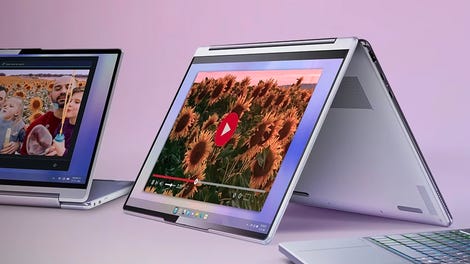 up to 70% off
Lenovo Spring Clearance
Design
This might be my favorite of Fujifilm's classic-style bodies. It's no longer just a Leica copycat. The viewfinder hump is a welcome addition, one that many brands are embracing, like Sony and Olympus. The X-T1's body features a rubbery protruding grip that does the job, but could have been slightly larger. Everything else is made almost completely of metal, and the dials don't feel cheap at all. In comparison to other high-end mirrorless bodies, the X-T1 is about the same size as the the Olympus OM-D E-M1 and a bit larger than the Sony A7/A7r. It is lighter than the E-M1, but Fujifilm lenses are heavier, so it evens out.
The controls on the X-T1 fully embrace the analog feel. They look really cool, but unfortunately the layout is a bit of a mess. Here's a quick laundry list of gripes:
The tiny dials on front and back are hard to find blindly with your fingers. The exposure compensation and shutter speed dials on the top are too tough to turn with just a thumb. The custom function button on top is nestled tightly between two dials making it hard to press. The metering mode switch beneath the shutter speed dial is too easily turned by accident. Same is true for the drive mode switch underneath the ISO dial on the other side of the camera. The thumb wheel on the back doesn't protrude enough, making it difficult to turn. The same goes for pressing the directional pad on the back.
Whew! I think that about covers it. It all adds up to a pretty frustrating experience. Having physical dials is great, but they also have to work great to be useful, which sadly is not the case with many on the X-T1.
Using It
Fujifilm put a lot of effort into making the X-T1 speedy and responsive, and it shows. It starts up fast, in about 1.5 seconds by our watch. But once it's up and running, it can be a little gawky to use.
I already noted the ergonomic struggles with the physical controls on the X-T1, but there's a whole other issue in the control layout itself. For me, the hallmark of digital camera control is having the three main exposure variables—aperture, shutter speed, ISO—quickly accessible with one hand, and without needing to take your eye away from the viewfinder. With this camera, you can do neither of those.
The ISO button is located on the left side of the body. To reach it you have to take your left hand off the camera and can then only turn the dial with three fingers! The shutter speed dial is also a pain to turn unless you use two fingers. This is partly mitigated by allowing you to adjust the shutter speed up to one full stop in either direction using the front control wheel, but that alternative is far from fast and simple. As with most Fujifilm X lenses, the aperture is controlled via a lens ring, which is actually great. But overall, it's beguiling how unintuitive and inefficient this control scheme is for a camera that is trying fit the profile of a speedy workhorse.
The sad thing is that the whole problem would disappear if Fujifilm would let you customize the dials more. There should be a menu where I can assign ISO to one of the many function buttons, assign shutter speed to the front control wheel, and voila, problem solved. But alas, there is not.
Once you get past the controls and start looking at photos, though, you'll find the same great image quality found in Fujifilm's other APS-C X Trans cameras. There's no point in belaboring this point, as Fujifilm has a terrific reputation with image quality. Pictures have great color, terrific low light performance, and the selection of fast prime lenses and quality zooms gives you many options for super-sharp photos. Video is pretty crappy, as with most Fujifilm bodies. Videographers should be looking elsewhere.
The X-T1 can shoot at 8 fps with continuous autofocus, which does a decent job of tracking moving subjects, though it still can't compete with high-end DSLRs. Autofocus for still subjects is very fast, something Fujifilm has improved dramatically since the first generation of X series cameras. The company claims that the X-T1 has the fastest autofocus system in the world. It doesn't. It's fast, yes, but is noticeably slower than the Olympus E-M1. Where Fuji does beat just about any mirrorless cam is in manual focus aids. In addition to the usual focus magnification and peaking, there is a super handy mode that shows you the full scene in front of you, plus a smaller square to the side that shows only the magnified focus point. Seeing both at the same time helps you be sure you are getting critical focus while not losing your bearings on the overall composition.
Here are some photos I took with the X-T1. All of them were shot RAW and converted in Photoshop with some minor color noise reduction (the default RAW setting). For full resolution versions, visit our Flickr set.
Fujifilm 18-55mm f/2.8-4 @ 18mm, f/9.0, 1/180, ISO 40
Fujifilm 18-55mm f/2.8-4 @ 37mm, f/4.0, 1/180, ISO 400
Fujifilm 18-55mm f/2.8-4 @ 55mm, f/4.0, 1/500, ISO 200

Fujifilm 18-55mm f/2.8-4 @ 55mm, f/5.0, 1/180, ISO 400
Fujifilm 18-55mm f/2.8-4 @ 18mm, f/2.8, 1/160, ISO 6400
Fujifilm 18-55mm f/2.8-4 @ 18mm, f/2.8, 1/60, ISO 6400
Fujifilm 18-55mm f/2.8-4 @ 18mm, f/2.8, 1/180, ISO 400
Fujifilm has touted the X-T1's viewfinder as being among the best. It's certainly huge, with a .77x magnification. It also has top-notch resolution with 2.36 million dots, the same as the Sony A7/A7r and the Olympus OM-D EM-1. That makes for a good viewfinder, but it stumbles hard by being really noisy and overly contrasty. In low light especially, blacks are crushed and noise is rampant throughout the frame. The Olympus E-M1, on the other hand, is crystal clear. This is a key difference, and Fujifilm will have to address it before claiming to have the world's best EVF.
For $1700, you can get the X-T1 bundled with the 18-55mm f/2.8-4 optically stabilized zoom lens. All our image samples were taken with this lens. It performs better than most kit lenses out there, and is a great option if you don't like primes (please like primes) or just want something versatile for casual shooting.
The X-T1 is weather-sealed, the first Fujifilm X series with that feature. This is becoming essential, especially if you are traveling or shooting documentary-style. Weirdly, there are exactly zero complementary Fujifilm X lenses that are weather-sealed, but those will no doubt be forthcoming in months ahead. Battery life isn't terrific, but nothing to cry about, rated at 350 shots. There is an optional battery grip available for a whopping $250 if you really need extra juice.
Like
Looks can take a camera farther than most photographers are willing to admit, and the X-T1 is exquisitely beautiful. It's an all-around speedy camera in AF, startup time, and burst rate. Image quality is terrific and the lens selection is becoming more robust with high-quality options. The great build quality and weather sealing will keep the camera safe from jostles and the elements.
No Like
The controls on the X-T1 are a mess. They go too far into analog nostalgia at the expense of simplicity and speed. The EVF, while big, is very noisy in low light.
Should You Buy It?
You can make a solid case the X-T1, especially at its $1300 price. Despite the control quirks, there is currently no better high-end APS-C mirrorless camera out there. If you are willing to sacrifice sensor size, I would absolutely recommend the similarly priced Olympus OM-D E-M1 over the Fuji, but that won't satisfy photographers who swear by larger sensors. For about $400 more, you could get the Sony A7 which has a full-frame sensor and superior image quality, but has a poor lens selection and is not nearly as responsive as the X-T1.
In the end, this is a camera you should try before you buy, if at all possible. I found the controls to be an pain, enough so to say that I would have legitimately considered buying an X-T1 for myself if they weren't so rough. But you might feel differently! Everything else about the camera makes it capable of pretty much anything you'd need it to. And did I mention it's a looker?