Ah, the life of a gadget blogger. The G Team (Assistant Nicholas and Yours Truly, Senor John) rocked out to DJ QTip and some douche wearing mirrors all over his body last week at T-Mobile's T509 launch party, and now we get a chance to look at this slim little phone in the privacy of our quarters.
In the grand scheme of things, this fascination with ulta-slim phones will end when someone is able to pass the Motorola BLUS through their digestive system, but until then this hot war of phone sizes will rage on as LG, Samsung, and Motrola create progressively skinnier—but not particularly smaller—phones.
Bad things first. The T509 feels chintzy. It is made of light plastic painted to look like metal alloy. The real draw of the SLVR and the RAZR and the rest is that they have metal accents. Clearly, this is a matter of aesthetics, but it could effect the demand on this particular model when choosing between the two in the store.
Other than that small issue, the T509 is a good phone. Samsung knows how to build things that are enjoyable to use and look acceptable, at least from a distance. Unlike Motorola's gimpy UI and LG's alien-yet-familiar software aesthetic, Samsung's icons and functions are easily understood and accessed by even the most clueless of phone owners.
G/O Media may get a commission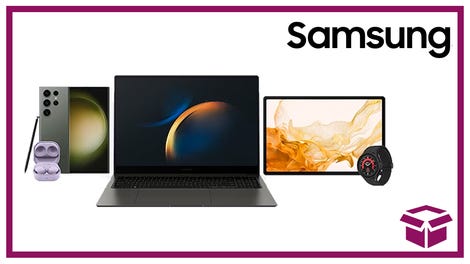 24 hour deals
Discover Samsung - Daily Deal
The T509 is as stripped down as you can get in this age of smartphones. It has Bluetooth, a VGA camera, and is a Tri-Band semi-world phone. Most importantly, it is only .4" thick and weighs 2.72 oz. Like the iPod Nano, it is surprisingly light and small and fits quite well in a breast pocket.
There is a dedicated camera key on the side of the camera and a volume key on the other. In an excellent design choice, there is a little door that hides the charging/headset port. The phone also supports EDGE and includes an OpenWave web browser.
If pressed to decide between this phone and any other slim phone I've seen thus far, I would go with the T509. It is easy to use, simple, and has enough features to be dangerous.