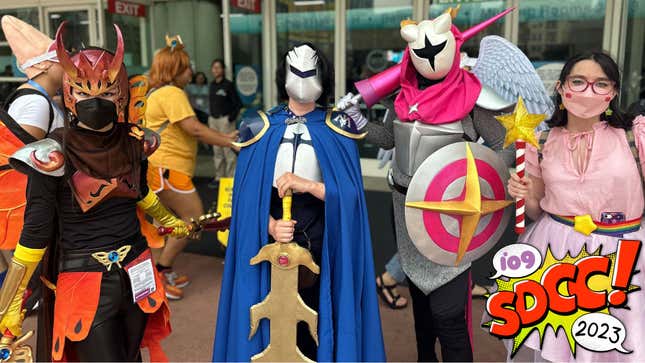 While the annual pop culture event felt a little different this year, cosplay was still out in full force at SDCC 2023—io9 spotted Spider-sonas from Spider-Verse, Marvel personalities, mother of movies Nicole Kidman, DC icons, anime faves, and more. Here's our gallery of day four cosplay to close out on the comics convention.
For past days look here:
---
This cosplay roundup, which includes characters from major studio projects, was published during the 2023 WGA and SAG-AFTRA strikes. Without the labor of writers and actors currently on strike, the films and TV celebrated here by fans wouldn't exist.