Pre-orders for Apple's wallet-busting, $1,000 iPhone X went live this week, and initial signs were that even those customers who stayed up until the 3am ET (12am PT) opening were given shipping delays placing their orders weeks past the November 3rd launch date—possibly well into December. So it's not surprising that some quick-thinking entrepreneurs (okay, scalpers) are aiming to skim a little bit off the top of the frenzy while it lasts.
Per TechCrunch, Ebay listings for scalped iPhone X pre-orders are now generally well into the $1,500 range for the 64 GB model, while listings for the pricier 256 GB model are even higher. Ebay told TechCrunch that 1,200 listings appeared on the site within 45 minutes of the launch. It added that within a 13-hour period, some 36,555 people searched for the phone on the site.
A search on the site on Saturday morning showed some 7,693 listings, including some with very active bidding histories into the $1,600 range or higher. Most appeared to be set to Ebay's instant "Buy It Now" setting.
Per TechCrunch, Apple released a statement saying high demand was fueled by customer's excitement for the device rather than its anticipated supply shortages:
We are thrilled to be taking orders for iPhone X, the future of the smartphone. We can see from the initial response, customer demand is off the charts. We're working hard to get this revolutionary new product into the hands of every customer who wants one, as quickly as possible. We will keep accepting orders online, and iPhone X will be available at Apple retail stores on Friday, November 3 starting at 8 a.m., as well as from our carrier and retailer partners around the world.
G/O Media may get a commission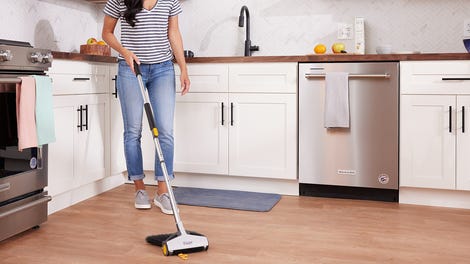 BOGO 50% Off
Flippr - BOGO 50% Off
I'll never figure out for the life of me what drives this kind of bidding or why people are willing to shell out a 50 percent price premium to get what is already an absurdly expensive phone a few weeks earlier—especially when it's one with a luxury but hardly revolutionary feature set. But I'll venture a guess at it being some kind of combination of being at least moderately rich and extremely bored.

I do, however, entirely understand why someone would order an iPhone X and then immediately try to flip it on Ebay. Even some big-box stores can't resist the temptation to squeeze customers for a little more juice; Best Buy, for example, is cashing in on the demand by selling the new iPhones for $100 extra.
If you couldn't get a pre-order and don't want to pay some scalper $1,500, or you don't really need the most luridly expensive device available, our review suggests the cheaper iPhone 8 is quite nice and will likely fit most of your needs.