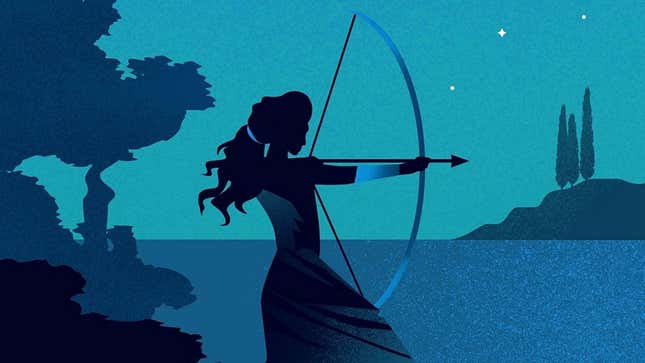 May's new book releases bring favorite genre staples like dragons, rebellious magic users, space heroes, and time travelers—but also fierce mermaids, reinvented gods and legends, queer cyberpunk detectives, moody personal AIs, and so much more. Add five or 10 or 54 to your reading list!

Spoilers of the Week May 16-20
---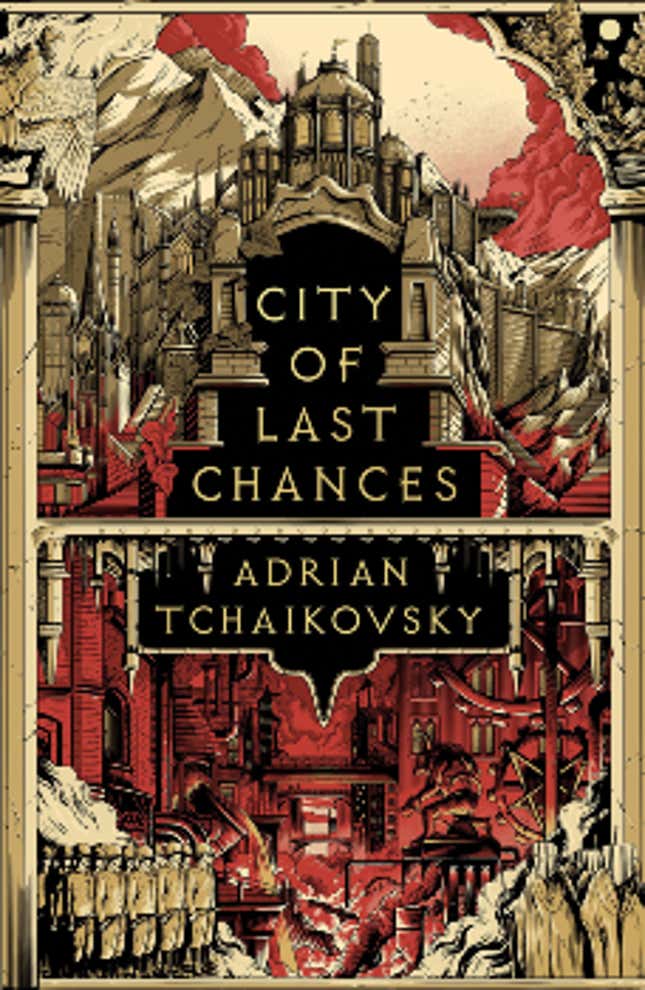 City of Last Chances by Adrian Tchaikovsky
The Arthur C. Clarke Award-winning author returns to fantasy with this tale of a magical, cursed city on the brink of revolution. Read an excerpt here. (May 2)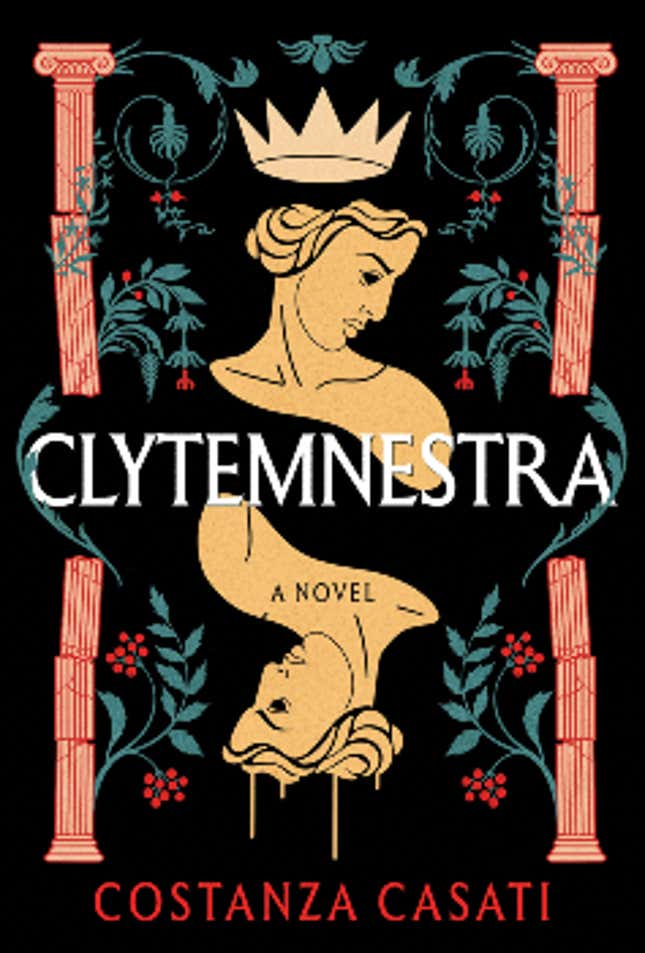 Clytemnestra by Costanza Casati
The legendary Greek villainess gets her due in this origin story exploring her point of view and motivations. (May 2)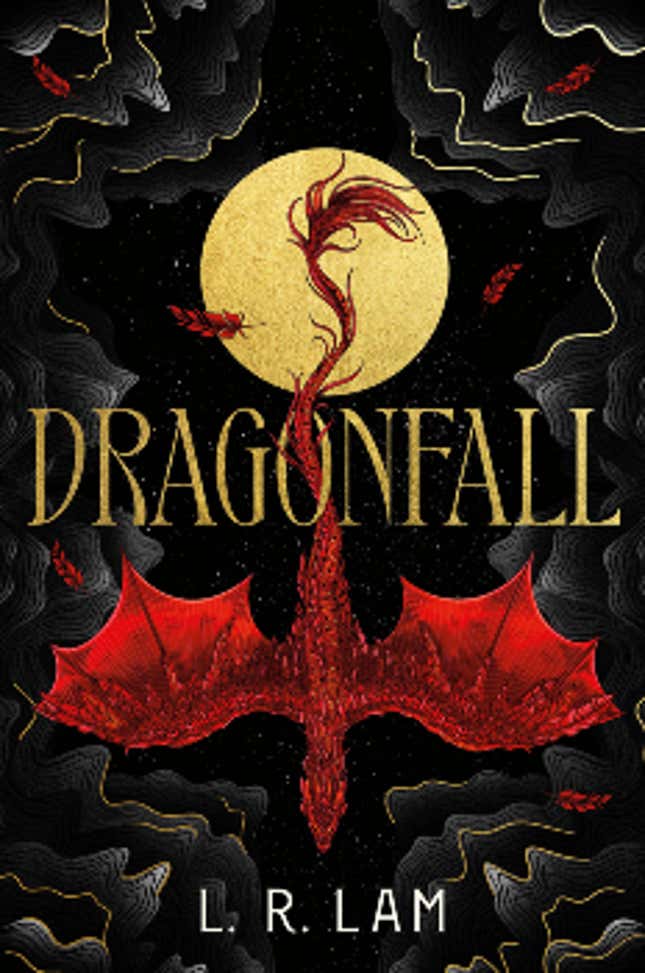 Dragonfall by L.R. Lam
A new epic fantasy trilogy begins with this tale set in a world where humans have stolen magic from dragons, then banished them—until the last male dragon adopts a human disguise and sets about taking the power back. (May 2)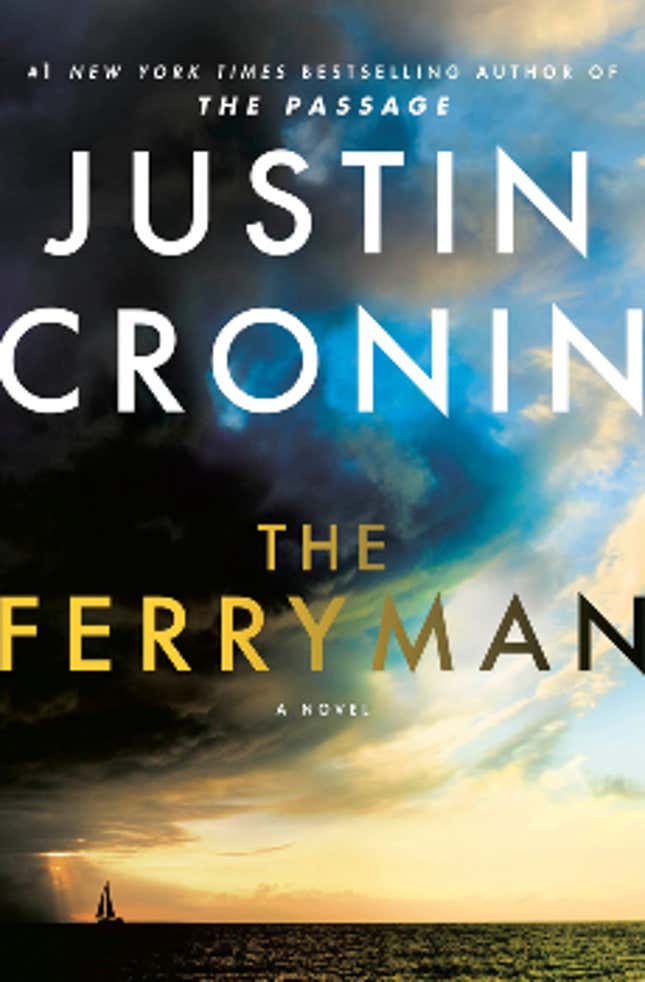 The Ferryman by Justin Cronin
In this standalone tale set on a utopian island paradise, the "ferryman" tasked with guiding people through the community's unique end-of-life process begins to suspect all is not what it seems, as rumblings of unrest and revolution being to rise. (May 2)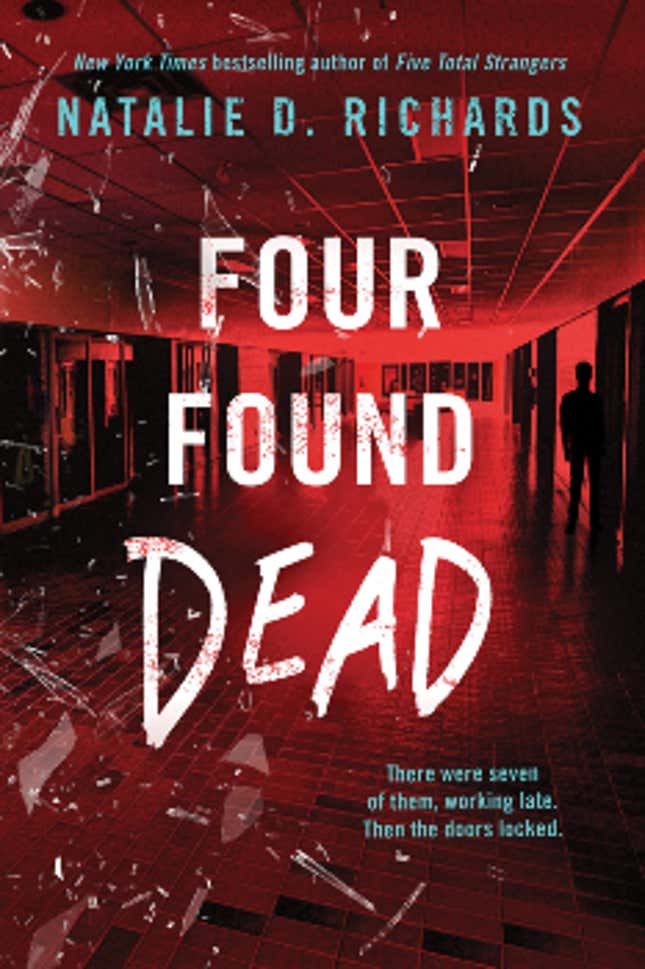 Four Found Dead by Natalie D. Richards
The local mall is nearly empty; its movie theater is the last business to shutter. Working their final shift, a group of friends must dodge gruesome danger when a killer suddenly arrives on the scene. (May 2)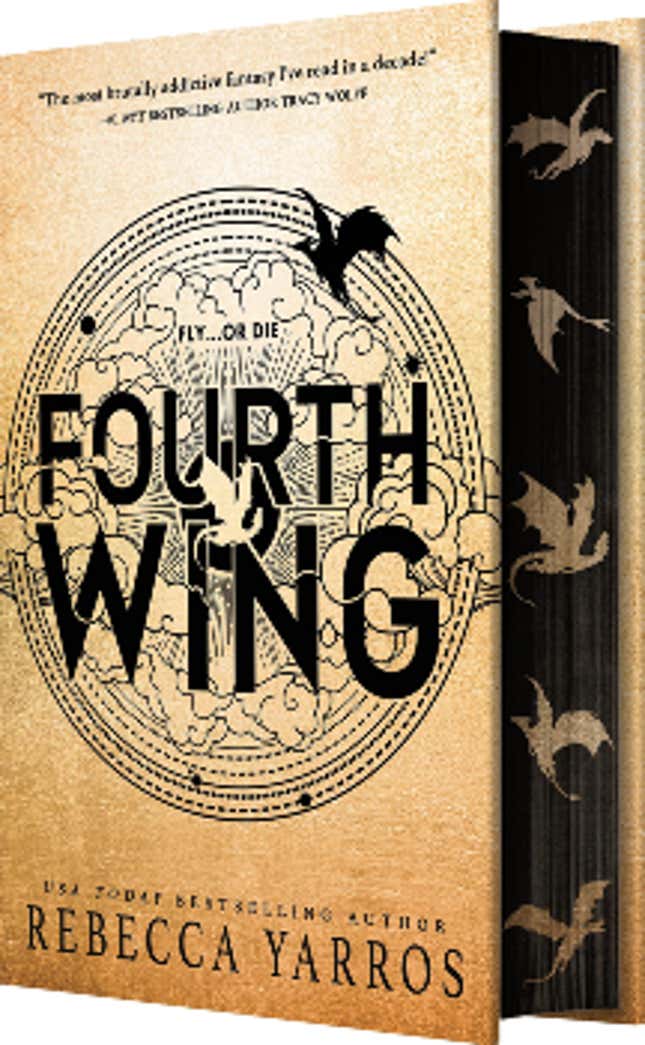 Fourth Wing by Rebecca Yarros
At a highly competitive college for dragon riders, a young woman who'd much rather be studying history reluctantly follows her mother, a famous general, down the military path—and finds it even more dangerous than she'd imagined. (May 2)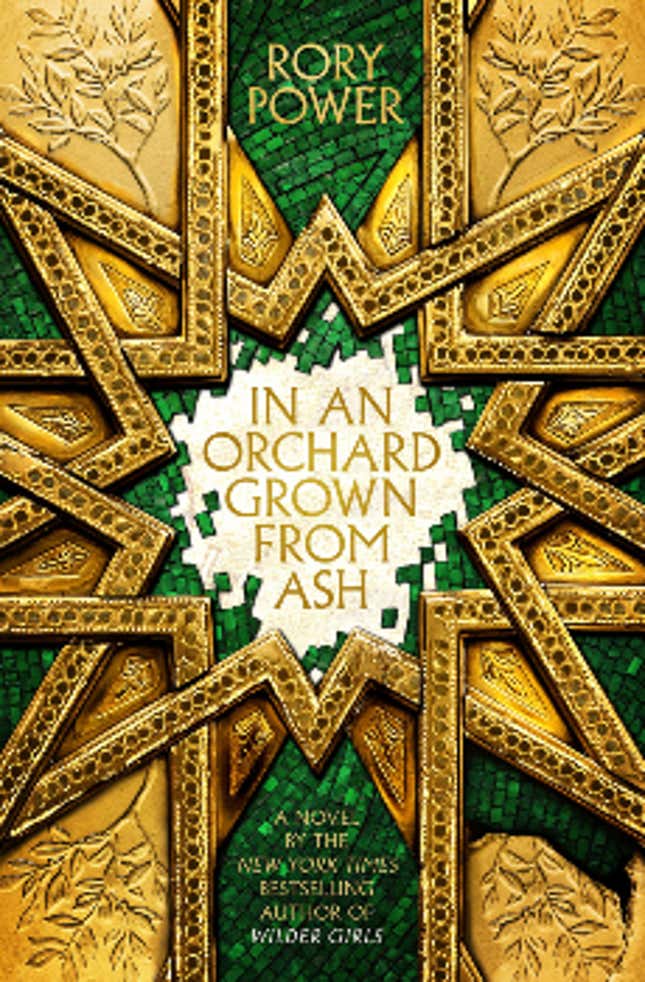 In an Orchard Grown From Ash by Rory Power
The Wind-Up Garden duology concludes as the Argyros siblings—after being brutally separated both geographically and emotionally—must figure out how to mend both their kingdom and their family. (May 2)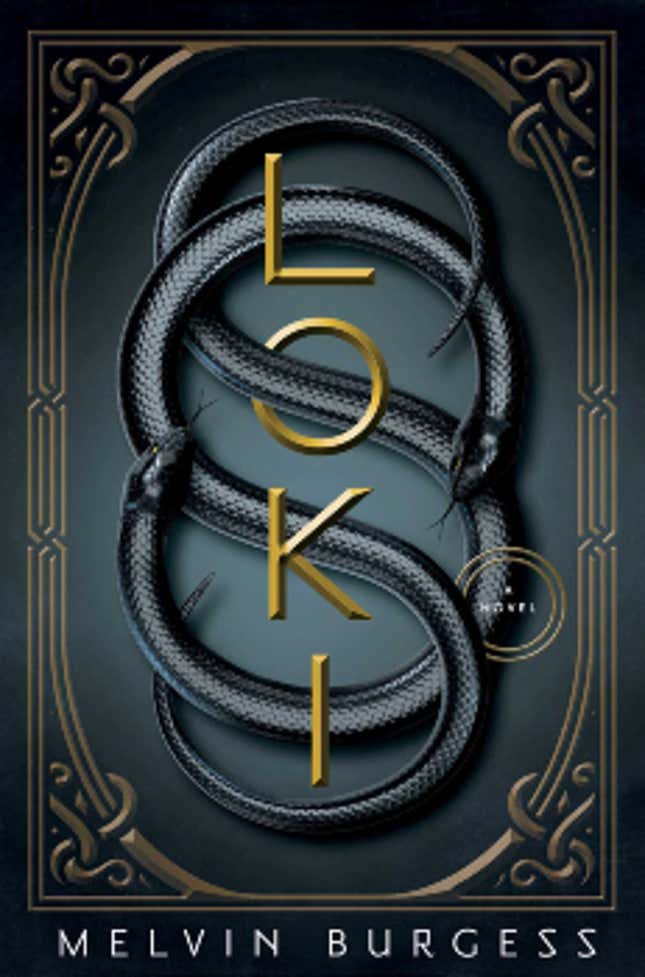 Loki: A Novel by Melvin Burgess
"Starting with the Norse creation myths, the trickster god Loki takes the reader on a wild ride through Norse mythology, from the era when the gods—the founders of Asgard—defeated a race of monsters, and then hurtles through legendary stories." (May 2)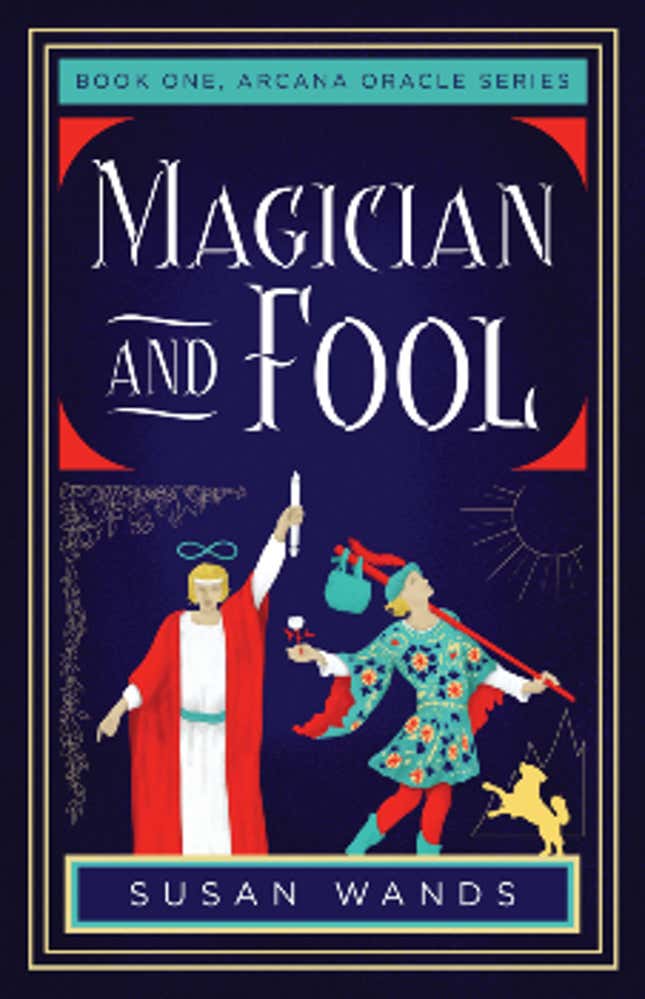 Magician and Fool by Susan Wands
In Victorian London, a psychic woman takes a gig illustrating tarot cards and soon finds herself in a high-stakes magic rivalry with Aleister Crowley. (May 2)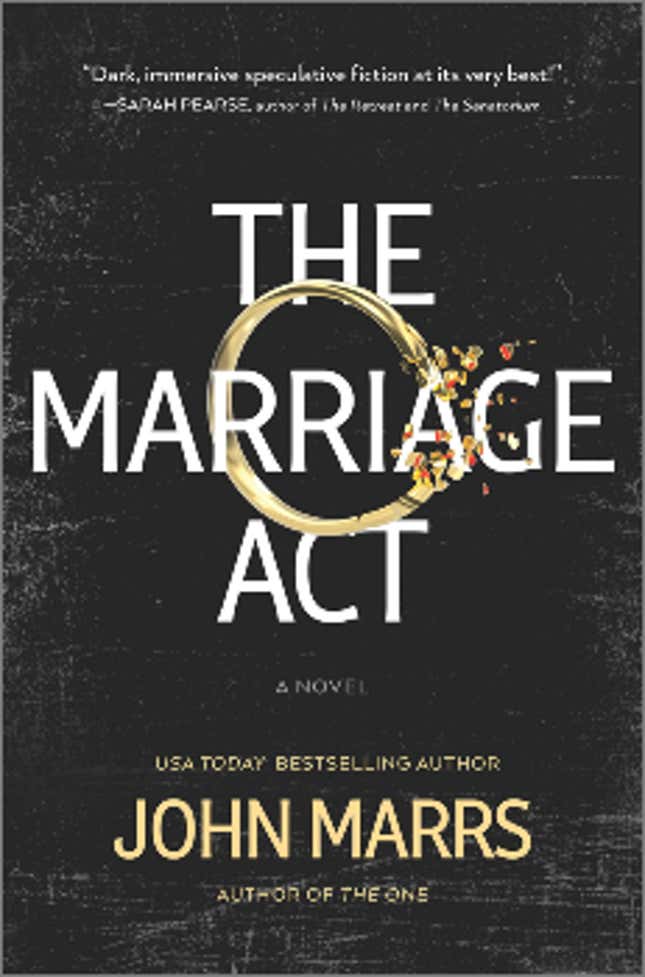 The Marriage Act by John Marrs
In near-future Britain, where the draconian and dystopian "Sanctity of Marriage Act" punishes single people, four couples find their relationship troubles greatly amplified by government interference. (May 2)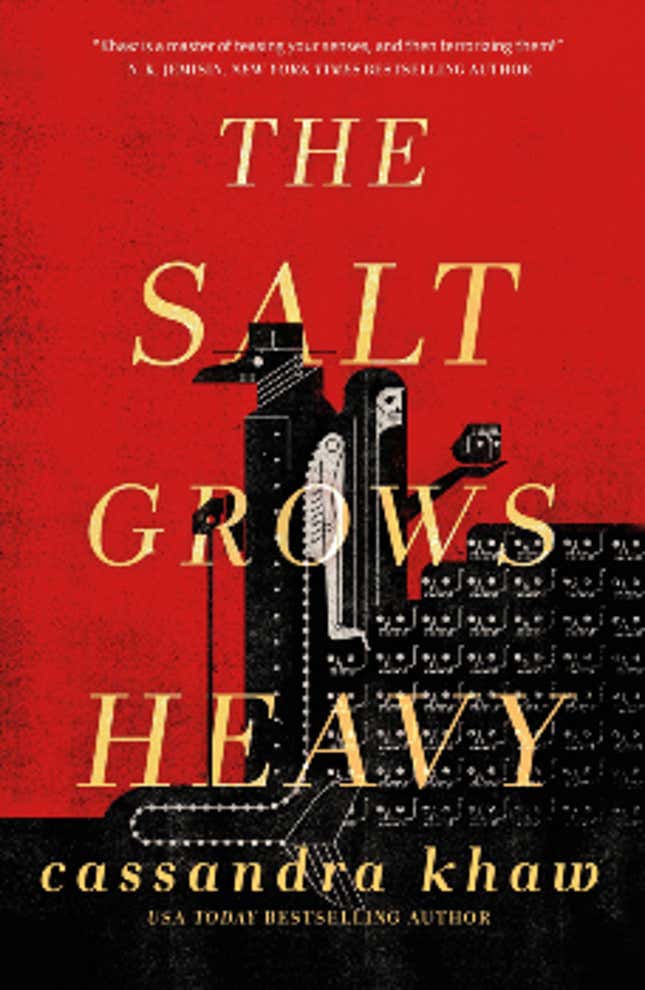 The Salt Grows Heavy by Cassandra Khaw
In this horror tale, a mermaid must face the consequences of going ashore and wedding a prince: the wrath of her vengeful daughters. Will teaming up with a plague doctor and fleeing into a forest where strange creatures dwell help the newlyweds survive? (May 2)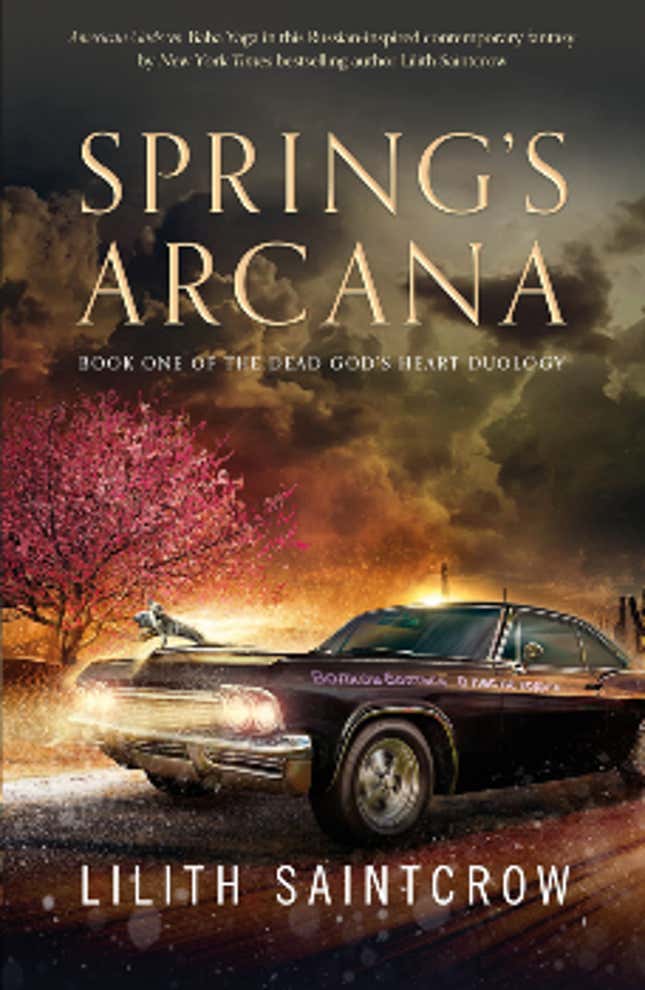 Spring's Arcana by Lilith Saintcrow
It's "American Gods vs. Baba Yaga in this Russian-inspired contemporary fantasy." (May 2)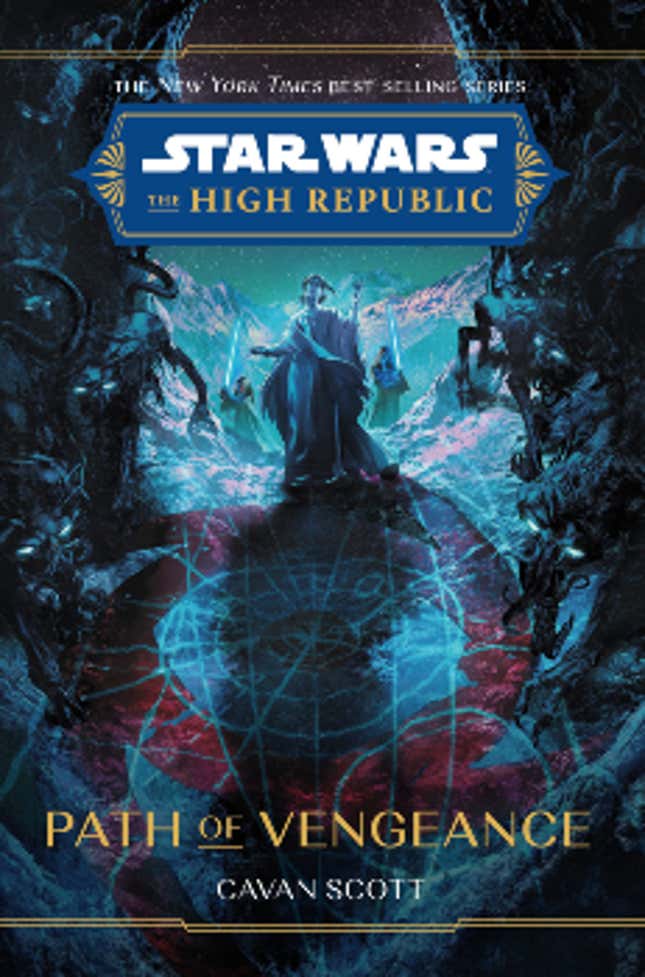 Star Wars: The High Republic: Path of Vengeance by Cavan Scott
In this sequel to Path of Deceit, cousins Marda and Yana Ro find themselves on opposite sides of their shared faith, Path of the Open Hand, which teaches that the Force should not be used by anyone, including the Jedi. (May 2)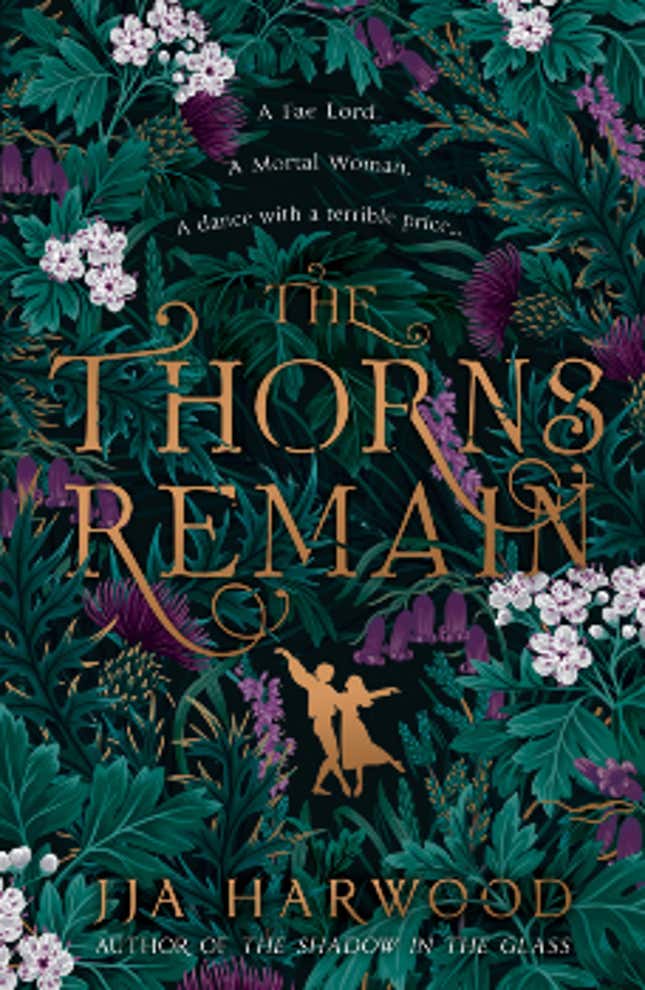 The Thorns Remain by JJA Harwood
In 1919, in a world struggling to recover from World War I and the flu epidemic, a young woman attends a farewell for her friends in the forest—and her life takes on new meaning when a group of Fae crash the party. (May 2)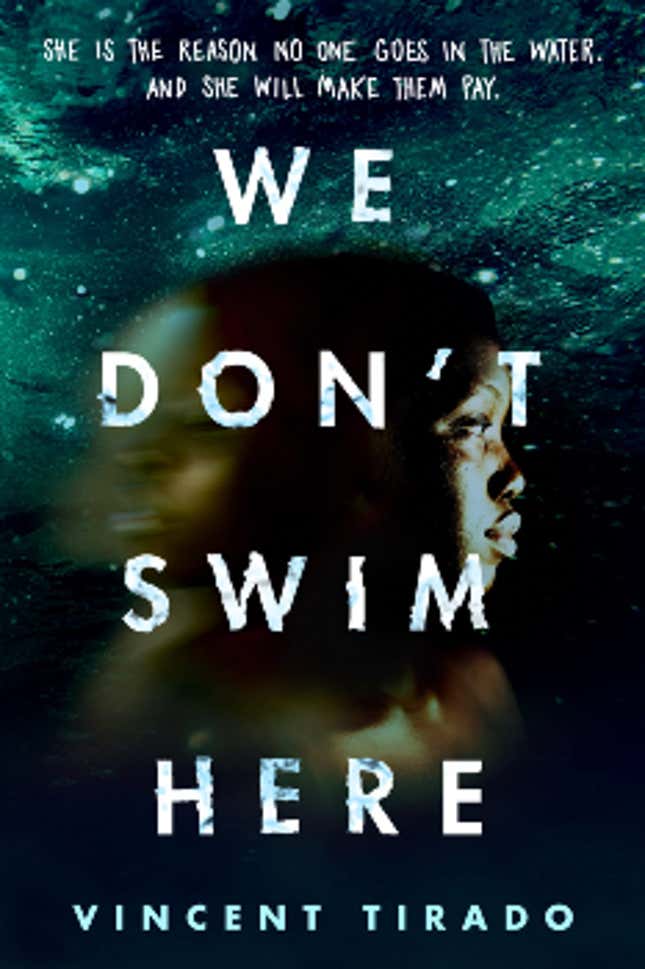 We Don't Swim Here by Vincent Tirado
Stuck in a rural community with her troubled family, a young woman can't seem to fit in—something that gets worse when she starts poking around, trying to find out why nobody is allowed to swim in the local lake and pools. (May 2)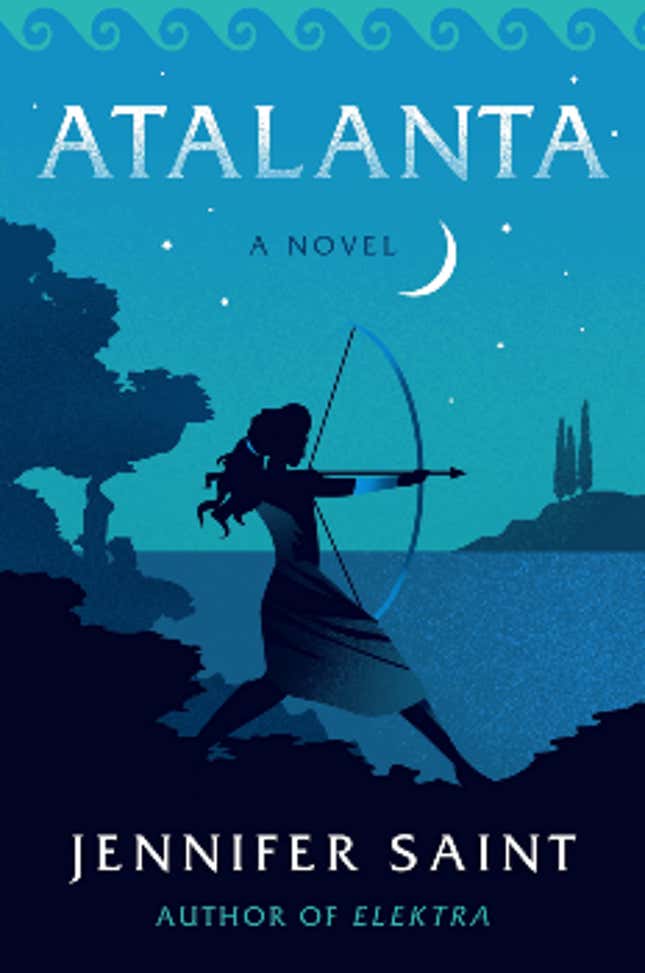 Atalanta by Jennifer Saint
The author of Elektra and Ariadne next reimagines the myth of Atalanta, "a fierce huntress raised by bears and the only woman in the world's most famous band of heroes, the Argonauts." (May 9)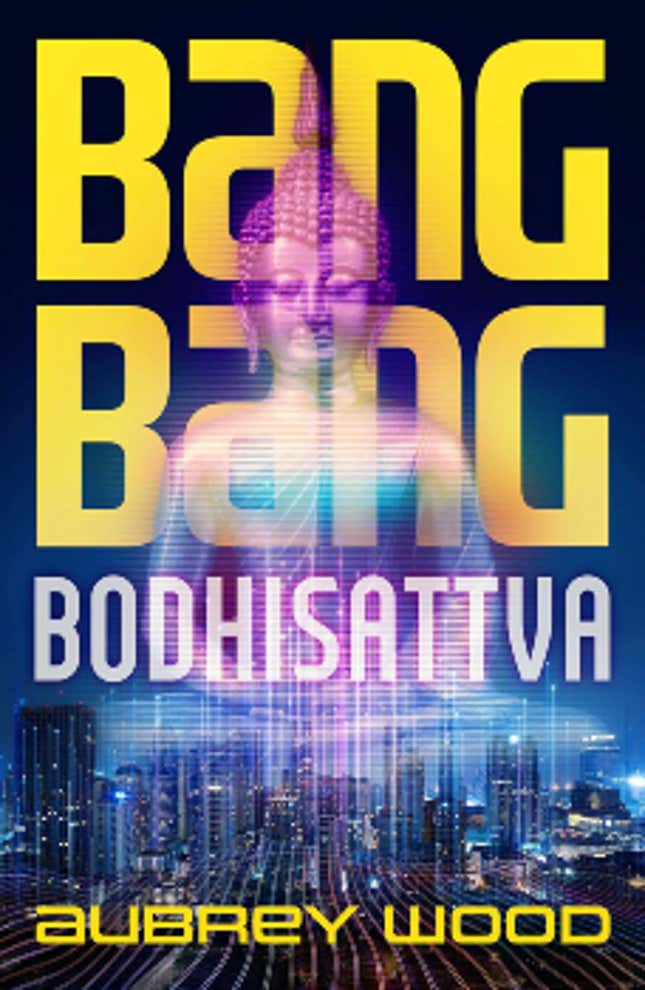 Bang Bang Bodhisattva by Aubrey Wood
In this queer cyberpunk mystery set in 2032, a hacker joins forces with a private eye on a murder investigation that hits uncomfortably close to home. Read an excerpt here. (May 9)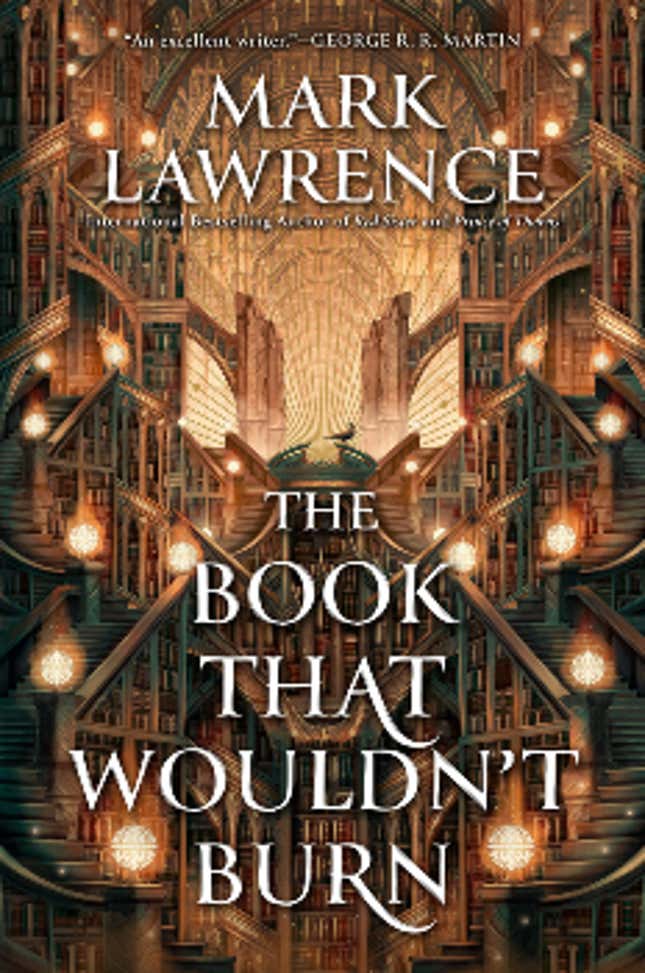 The Book That Wouldn't Burn by Mark Lawrence
A new trilogy begins with this tale about a mysterious library filled with secrets, where a boy who's spent his life trapped within its walls forges a connection across time and space with a girl from a dangerous, isolated settlement. (May 9)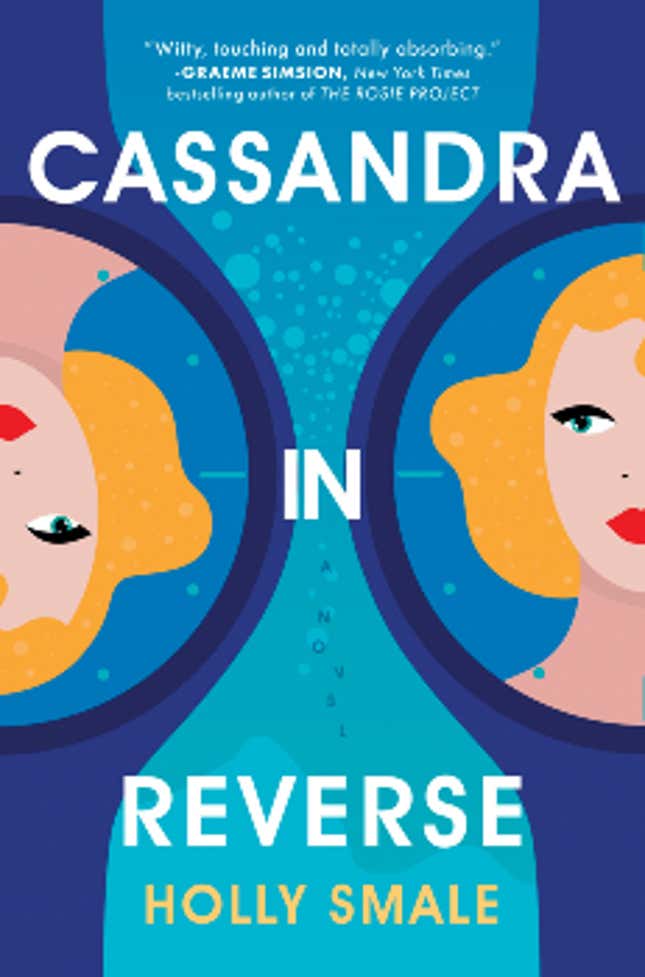 Cassandra in Reverse by Holly Smale
A woman starts using her newfound ability to "rewind" her life to fix past mistakes, but things don't improve the way she assumes they will. (May 9)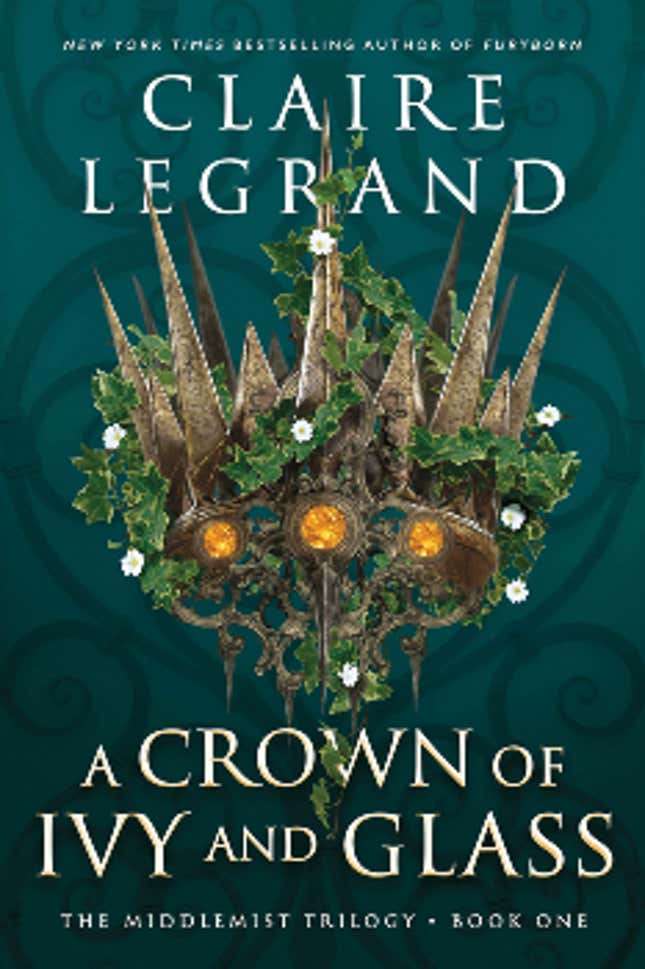 A Crown of Ivy and Glass by Claire Legrand
The YA author makes her adult fantasy debut with this first book in the Middlemist Trilogy; it's about a trio of sisters who must use their family's magic to protect the barrier between their world and the world of the old gods. Read an excerpt here. (May 9)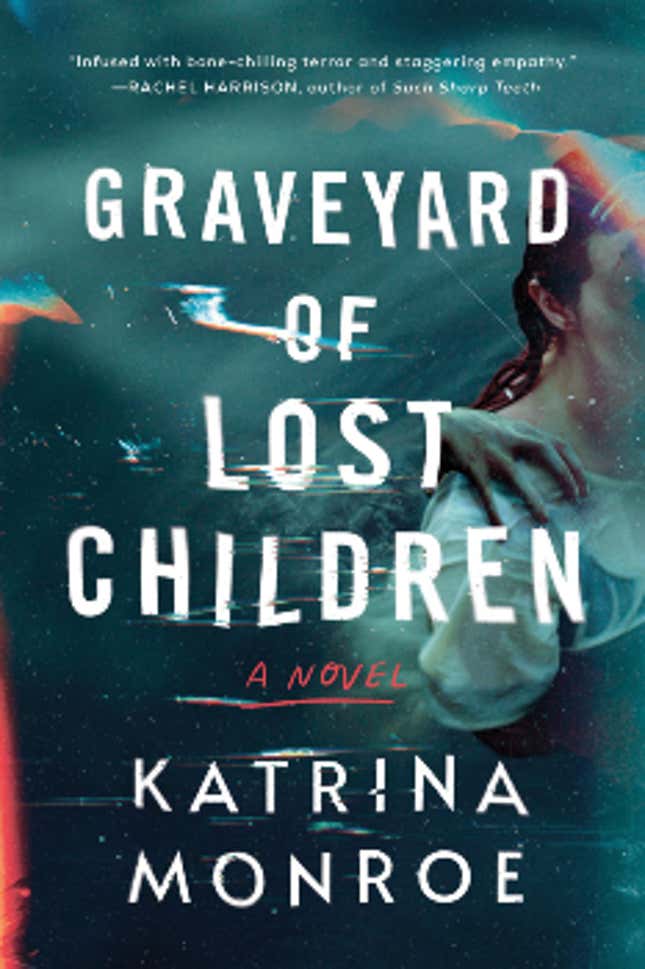 The Graveyard of Lost Children by Katrina Monroe
When Olivia was a baby, her mother came to believe she was a changeling—and nearly murdered her. Soon after Olivia gives birth to her own daughter, she's horrified to realize she's developing the exact same fear. (May 9)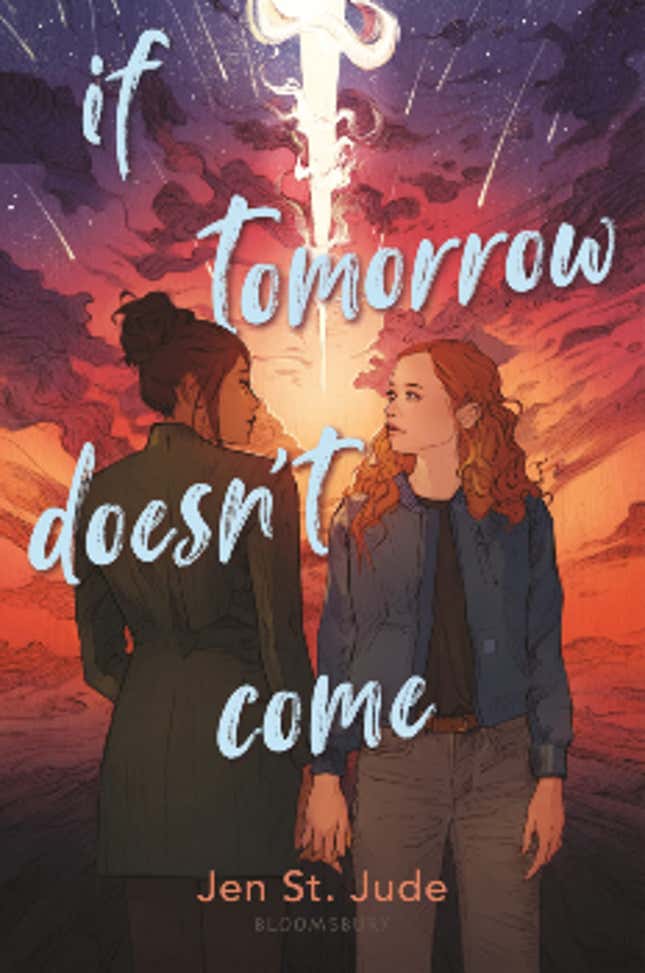 If Tomorrow Doesn't Come by Jen St. Jude
A queer college student struggling with mental health issues finds new hope and strength when it's revealed an asteroid will destroy the Earth in nine days. (May 9)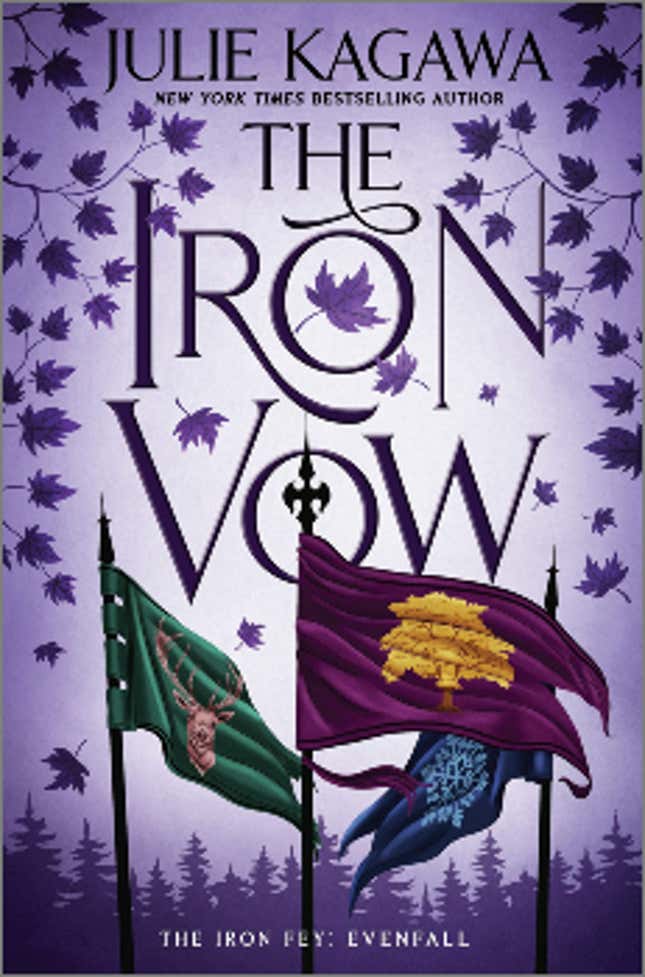 The Iron Vow by Julie Kagawa
The Iron Fey series concludes as Meghan, Ash, Puck, and their friends journey to Evenfall, a nightmarish realm where secrets are revealed and the fate of the world will be decided once and for all. (May 9)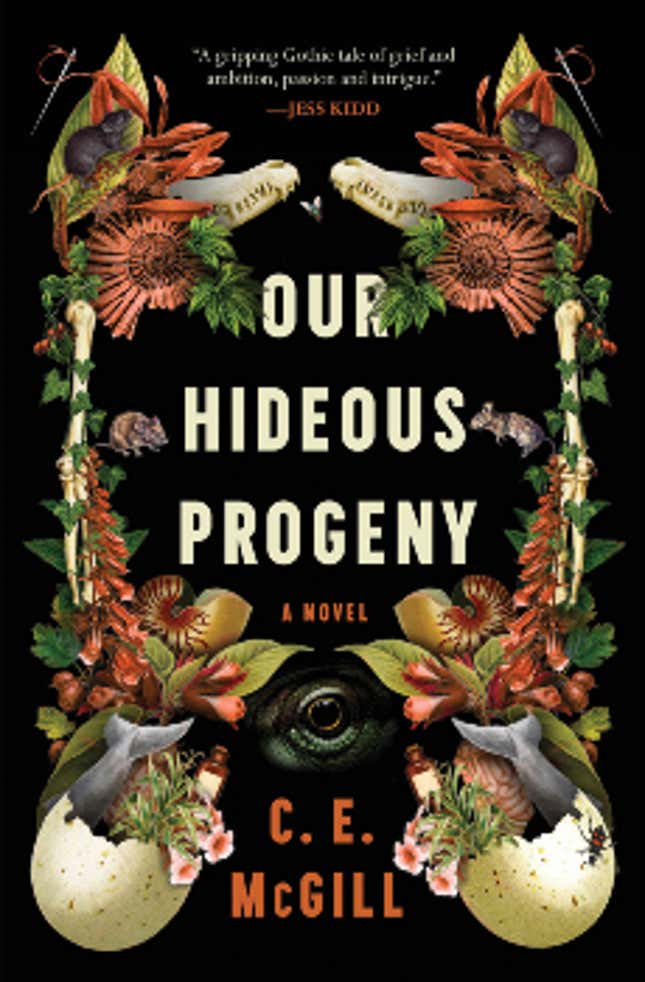 Our Hideous Progeny by C.E. McGill
As the great-niece of Victor Frankenstein begins to carve out her own career in science, she uncovers a secret about her famous relative's past—and sets out on a journey to discover the truth before a mysterious rival gets there first. (May 9)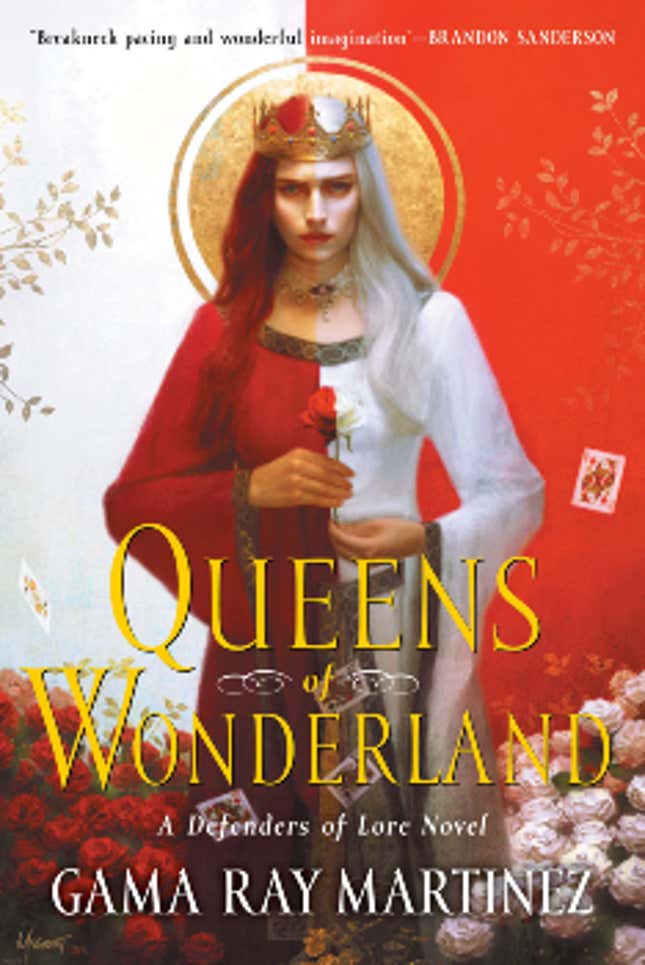 Queens of Wonderland by Gama Ray Martinez
The Defenders of Lore series continues in this fantasy that brings its own heroes and villains into a fairy-tale mash-up of Alice in Wonderland and Peter Pan. (May 9)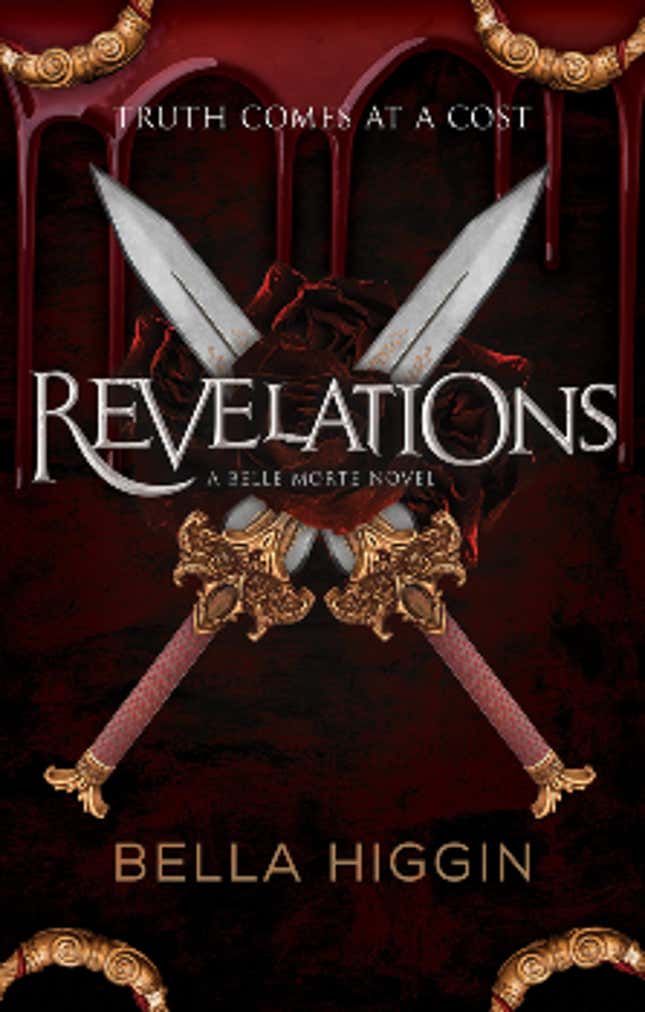 Revelations by Bella Higgin
The Belle Morte series continues as newly transformed vampire Renie grapples with her new existence while trying to track down her missing sister. (May 9)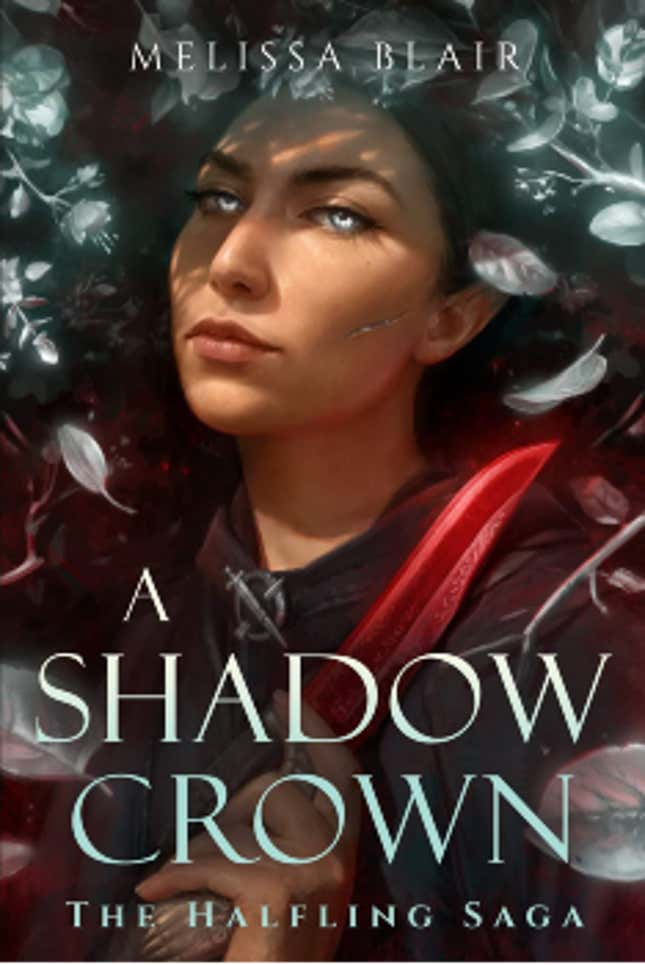 A Shadow Crown by Melissa Blair
The Halfling Saga continues as royal spy and assassin Meera secretly plots to overthrow the ruler she serves. (May 9)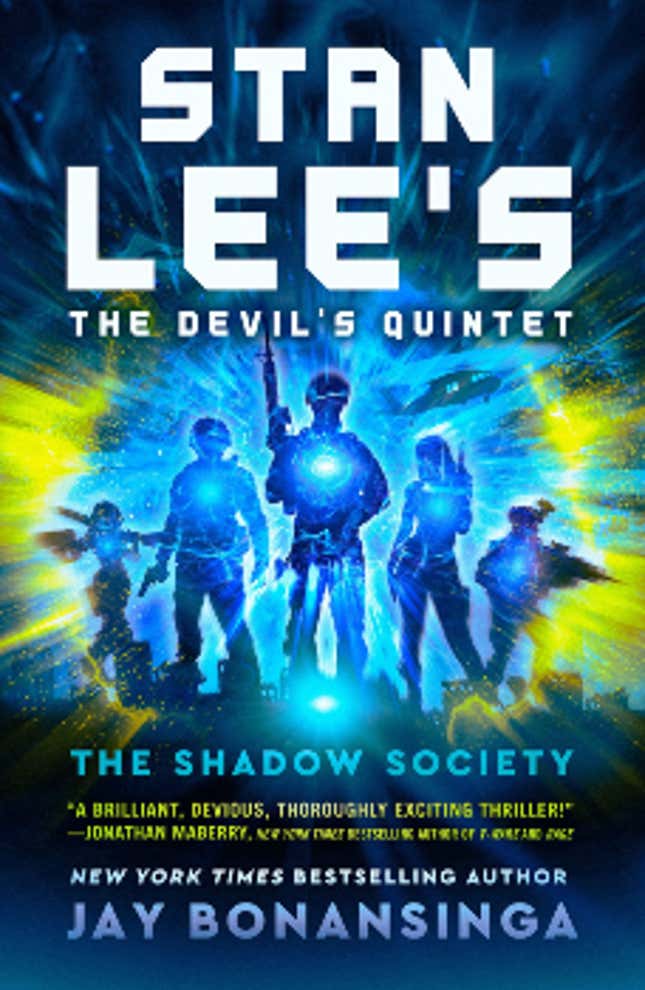 Stan Lee's The Devil's Quintet: The Shadow Society by Jay Bonansinga
The Stan Lee-created heroes who use their demonic powers to protect the world must face a new adversary in this latest adventure: the Shadow Society, a group of five whose demonic gifts are not so benevolent. (May 9)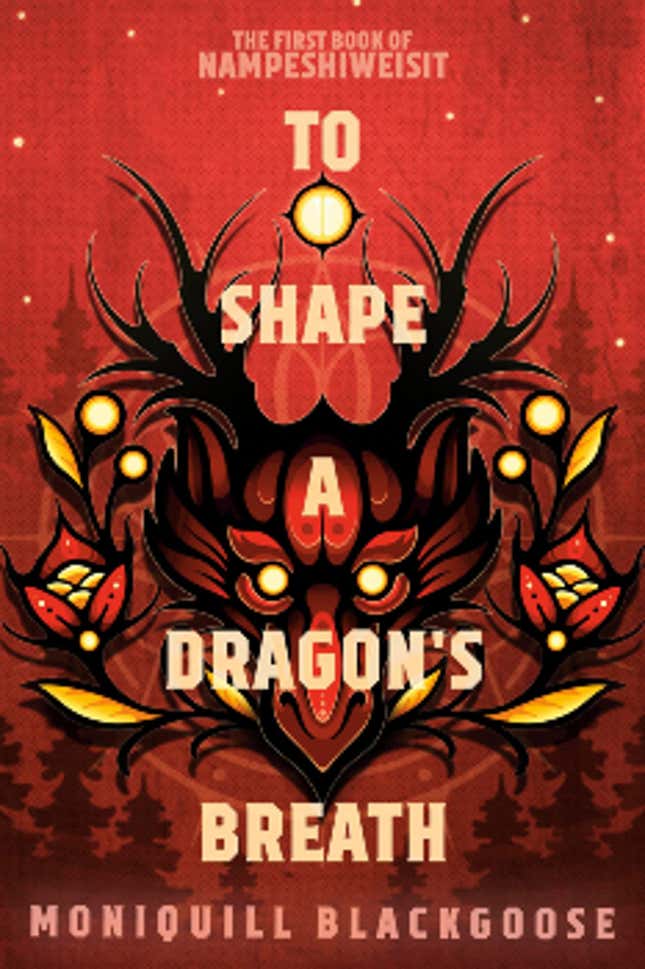 To Shape a Dragon's Breath by Moniquill Blackgoose
A new fantasy series begins with this tale following "a young Indigenous woman who enters a colonizer-run dragon academy—and quickly finds herself at odds with the 'approved' way of doing things." (May 9)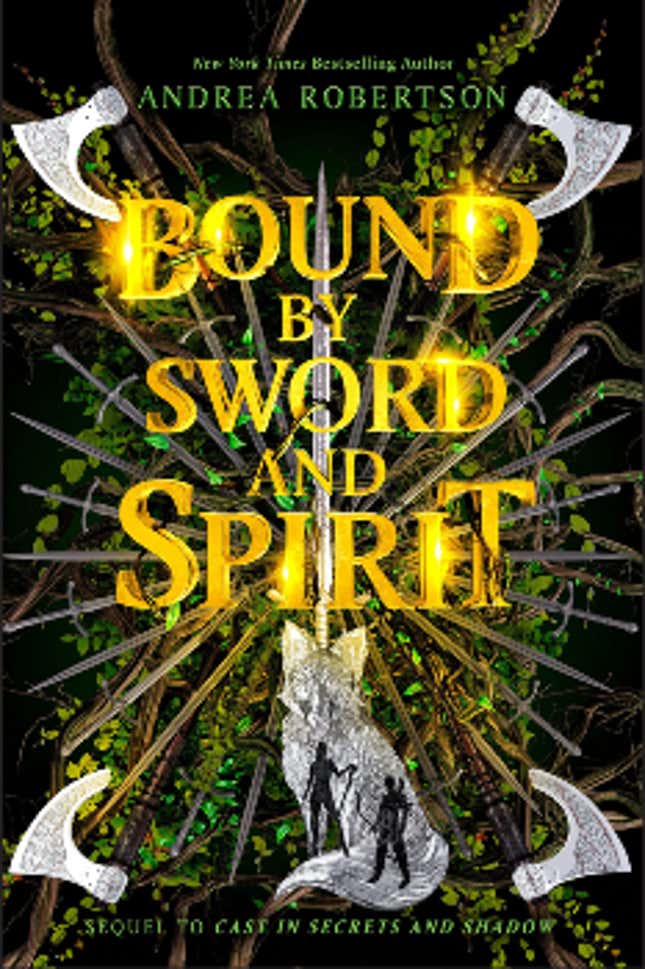 Bound By Sword and Spirit by Andrea Robertson
The Loresmith series concludes with this tale: "As a battle to save their world approaches, Ara and her friends must rally their forces—some more mysterious than they ever could have imagined—and take back their kingdom, once and for all." (May 16)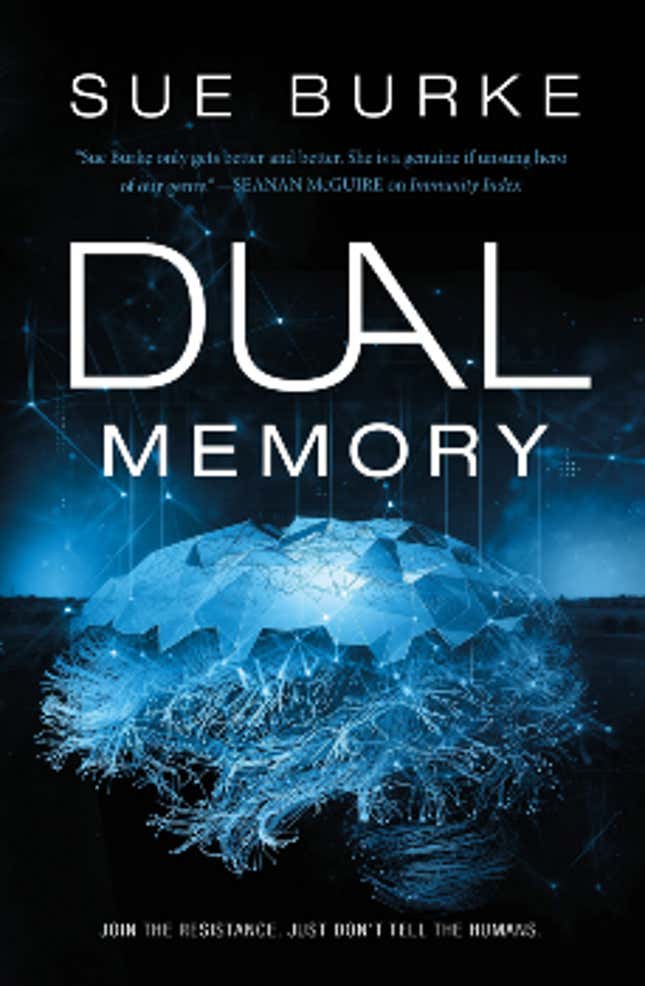 Dual Memory by Sue Burke
In this standalone sci-fi novel, a man dwelling in an Arctic city teams up with his "insolent, extroverted, moody, and not-quite-legal" AI personal assistant to organize an anti-pirate rebellion. (May 16)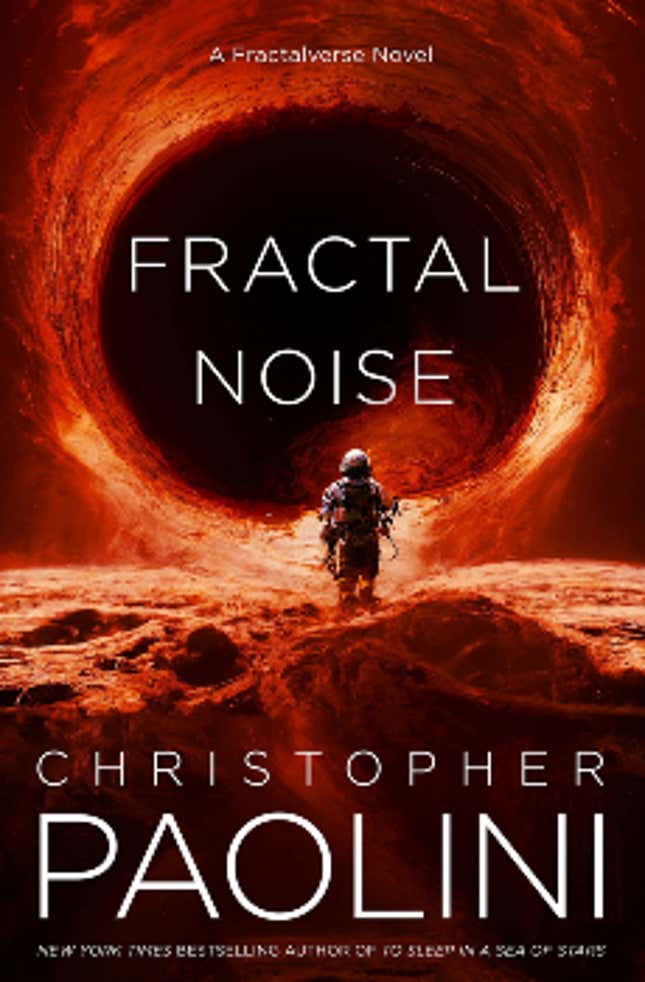 Fractal Noise by Christopher Paolini
The author returns to his Fractalverse for this tale of 23th century space colonists who discover a giant pit constructed for unknown reasons on an apparently uninhabited planet. Read an excerpt here. (May 16)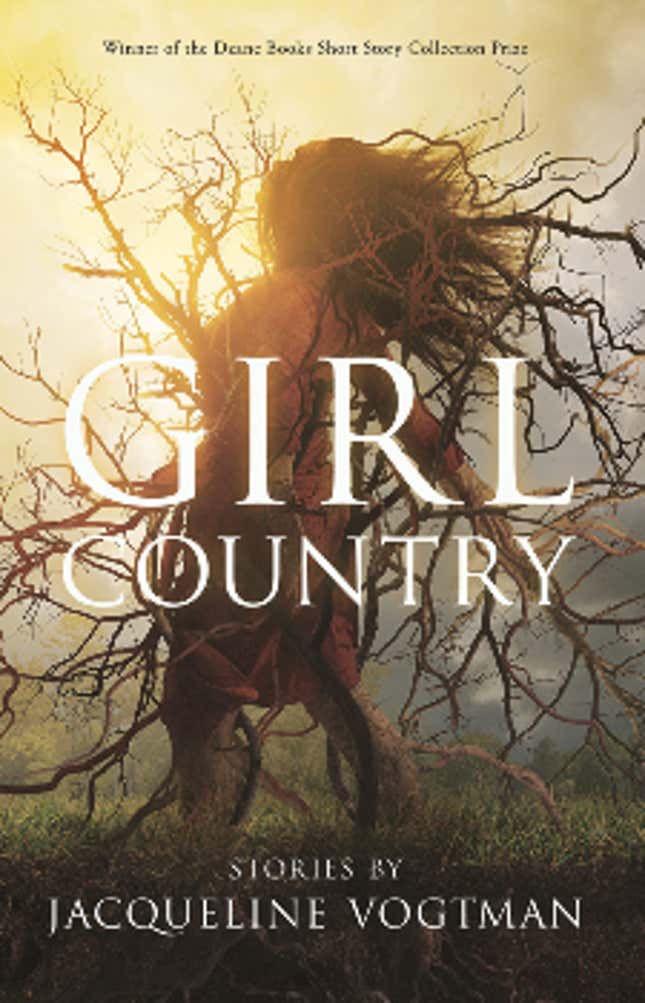 Girl Country by Jacqueline Vogtman
These short stories are "populated by mothers and monsters, mermaids and milkmaids, nuns and bus drivers—women in every walk of life, but particularly working-class women, navigating the intersection of the mundane and the magical." (May 16)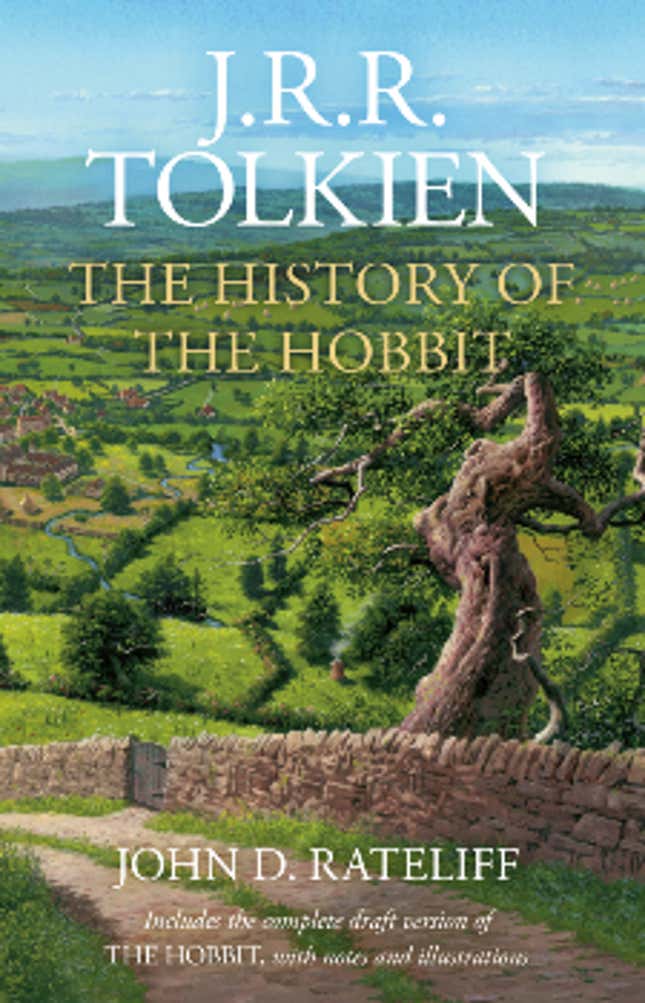 The History of The Hobbit by J.R.R. Tolkien and John D. Rateliff, illustrated by J.R.R. Tolkien
"In one volume for the first time, this revised and updated examination of how J.R.R. Tolkien came to write his original masterpiece The Hobbit includes his complete unpublished draft version of the story, together with notes and illustrations by Tolkien himself." (May 16)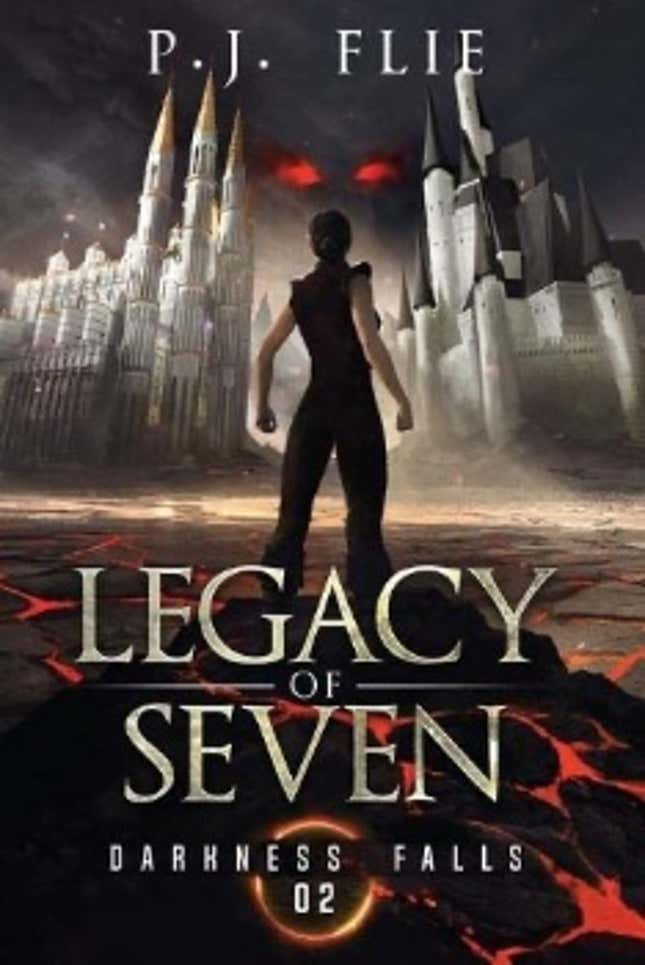 Legacy of Seven: Darkness Falls by P.J. Flie
Plagued with terrible visions of the future, young wizard tracks down her magical mentor to help her cope. Turns out that same magical mentor is also being sought by a determined construction robot, which has its own message of doom to deliver. (May 16)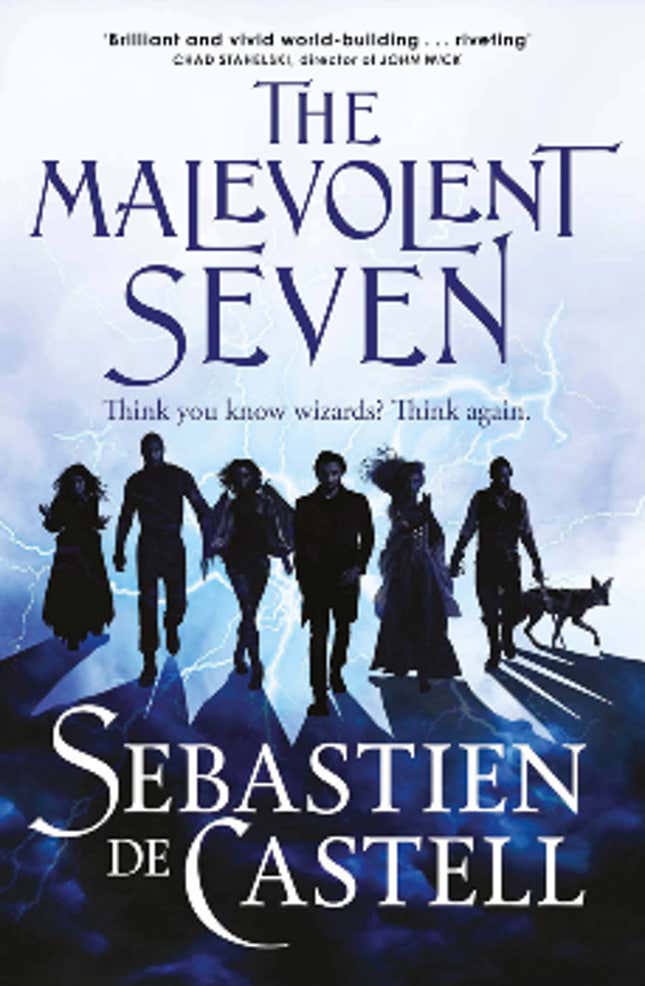 The Malevolent Seven by Sebastien De Castell
A "mercenary wonderist" and a "homicidal thunder mage" team up to take on a pack of deadly wizards—but first, they'll need to recruit their own pack as backup. (May 16)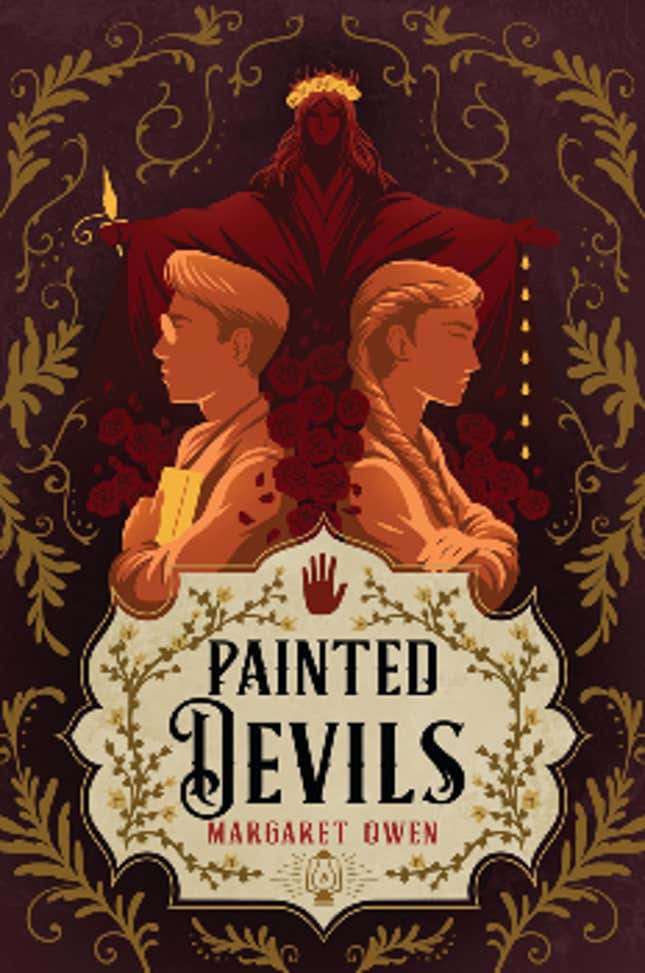 Painted Devils by Margaret Owen
In this sequel to Little Thieves, a former maid turned jewel thief decides to track down her birth family—a well-intended quest that gets sidetracked when she impulsively invents a god to scam her way out of a jam. (May 16)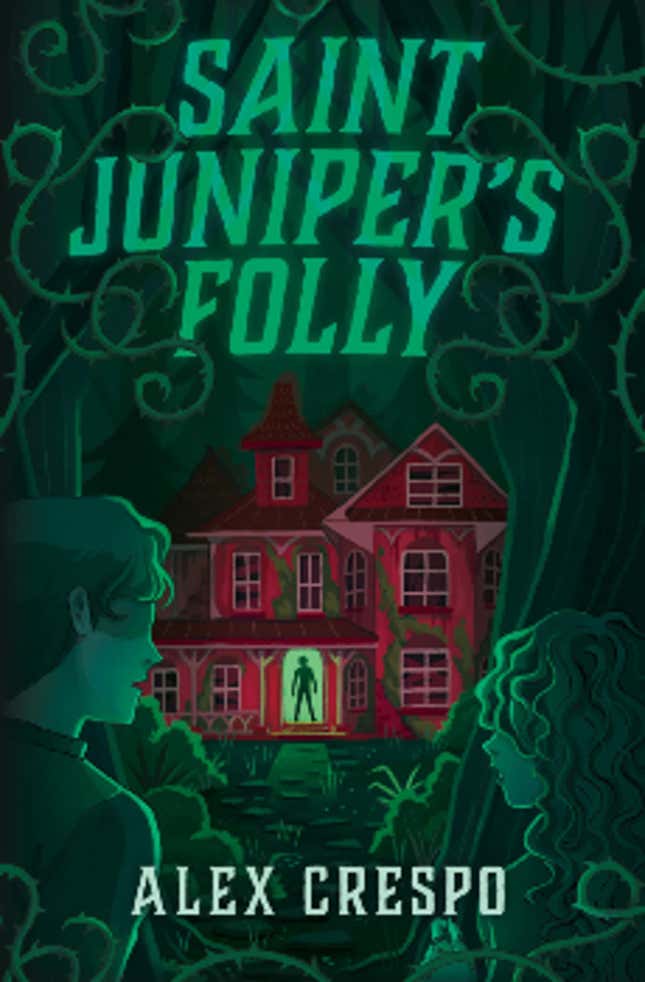 Saint Juniper's Folly by Alex Crespo
This queer paranormal romance follows the adventures of three Vermont teens who must join forces to overcome the sinister forces lurking in the woods outside their town. (May 16)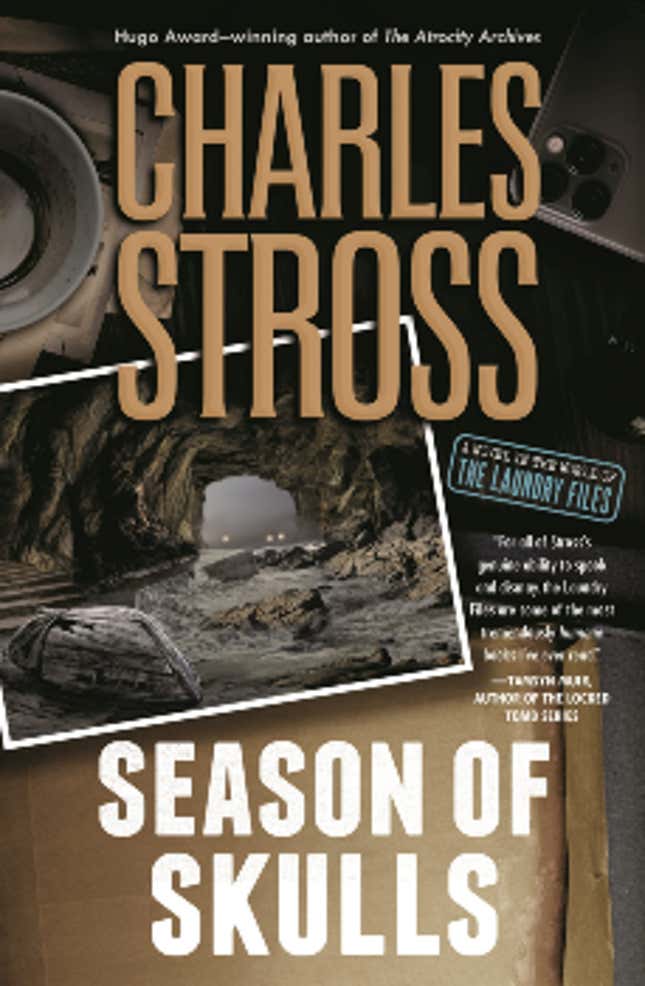 Season of Skulls by Charles Stross
This tale set in the world of the author's Laundry Files series wraps up the trilogy also including Dead Lies Dreaming and Quantum of Nightmares; it's set in a version of Britain where the Prime Mister is a powerful eldritch god who starts making offers that the Bigge Corporation's new head, Eve Starkey, is reluctant to refuse. (May 16)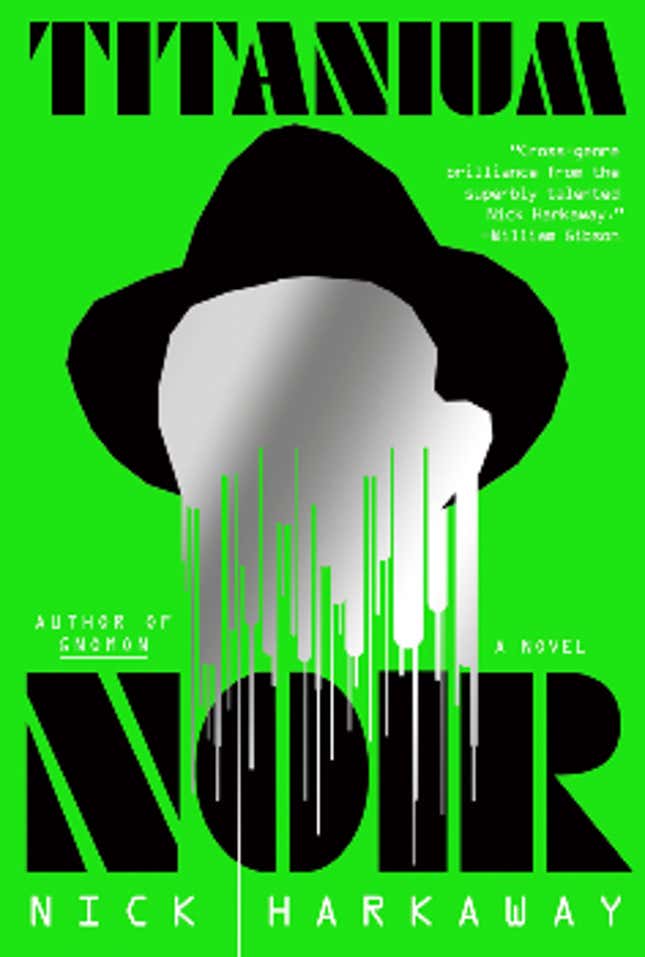 Titanium Noir by Nick Harkaway
A detective embarks on a tricky new case: solving the murder of a "Titan," one among an elite class of humans who've been genetically altered into "near-immortal distortions of themselves—with immense physical proportions to match their ostentatious, unreachable lifestyles." (May 16)
Movies Go Fourth by Mark Edlitz
This "celebration of the fourth movies in the most popular film franchises of all time" digs into films that arrived fourth in Hollywood's big action, sci-fi, horror, and comedy series, exploring why they were made and how they fared at the box office. (May 22)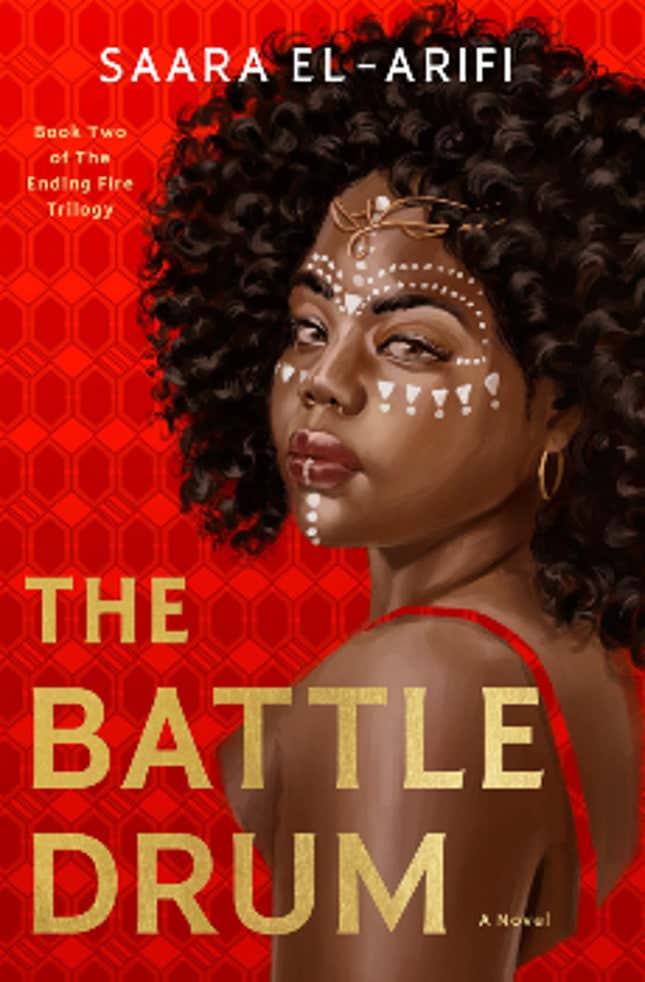 The Battle Drum by Saara El-Arifi
This sequel to The Final Strife continues the author's fantasy trilogy inspired by African and Arabian mythology; it follows three women grappling with secrets from the past and torments of the present while their nation faces an uncertain future. (May 23)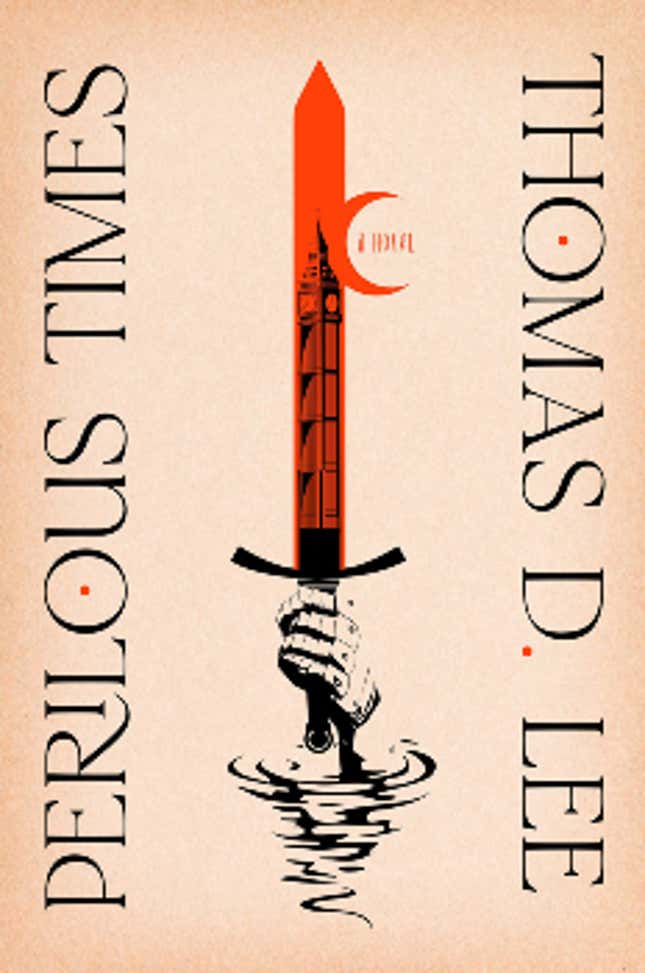 Perilous Times by Thomas D. Lee
A Knight of the Round Table is reborn again, this time into a world that's both recognizably modern (climate change, privatization of the armed forces) and magically apocalyptic, complete with rampaging dragon. (May 23)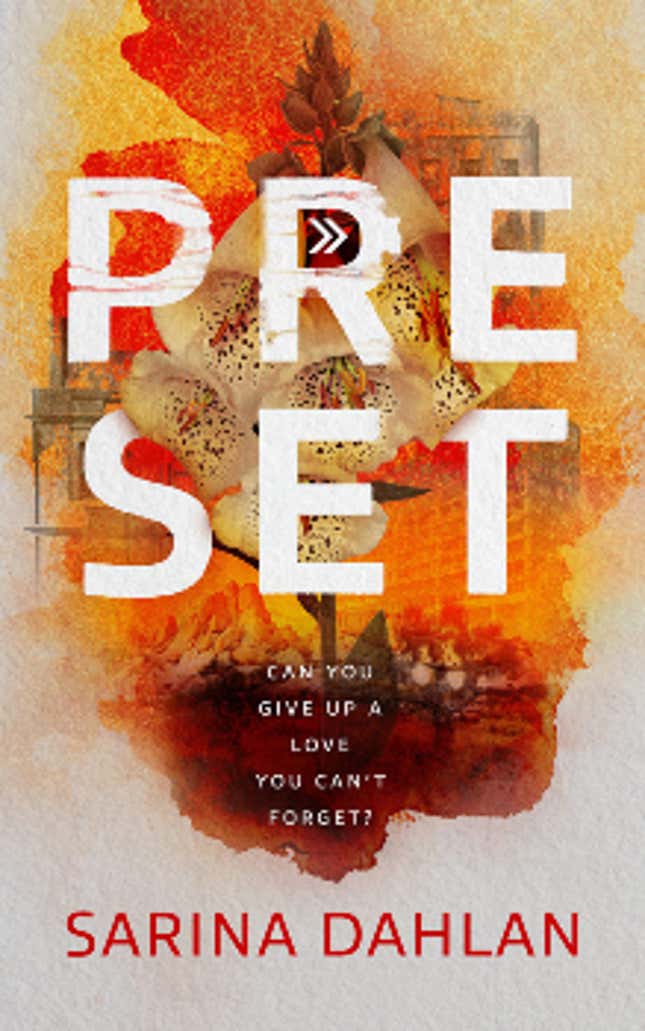 Preset by Sarina Dahlan
The follow-up to Reset follows "the tales of Eleanor, the Crone, and Eli, the Planner, before and after the creation of the Four Cities and Tabula Rasa." (May 23)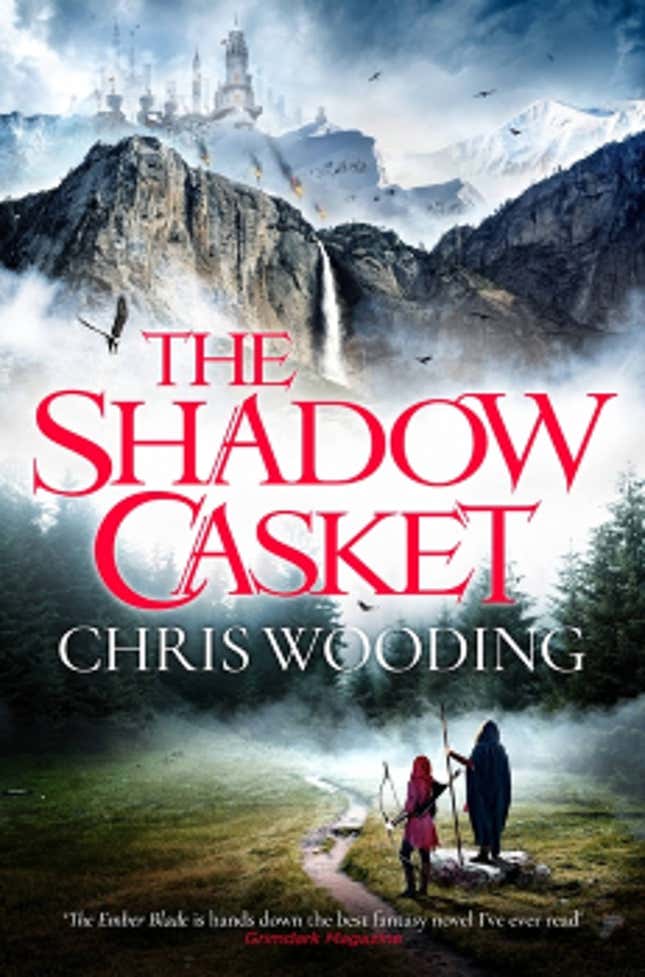 The Shadow Casket by Chris Wooding
The Darkwater Legacy series continues, as does the longing for a revolution that has yet to arrive. Can a mysterious weapon of incredible power help hasten things along? (May 23)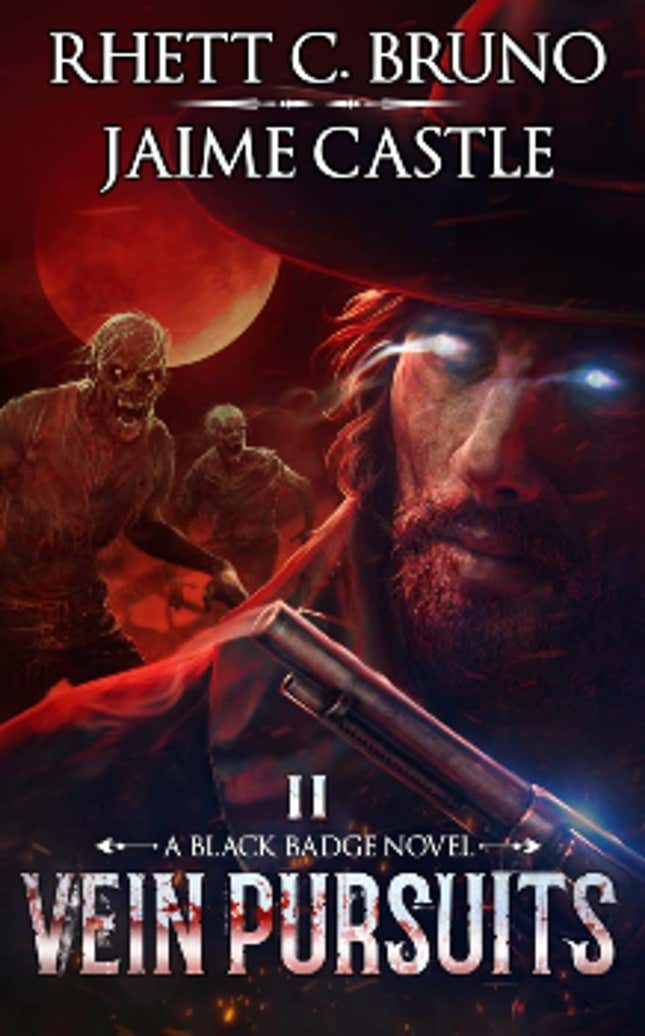 Vein Pursuits by Rhett C. Bruno and Jaime Castle
The "weird Western" Black Badge series continues as the undead James Crowley, sworn to hunt monsters and return them to Hell, must prevent a woman determined to reunite with her dead husband from sending the world into chaos. (May 23)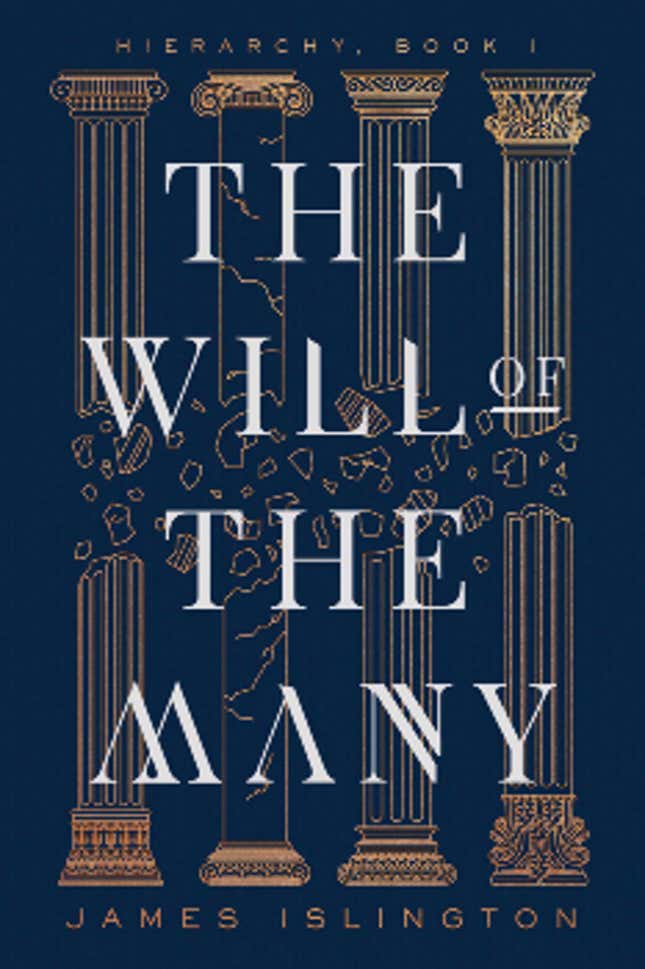 The Will of the Many by James Islington
A new fantasy series begins as a fugitive scams his way into an elite academy, pretending to be loyal to the ruling Catenan Republic while searching for an ancient weapon that could help him avenge his family. (May 23)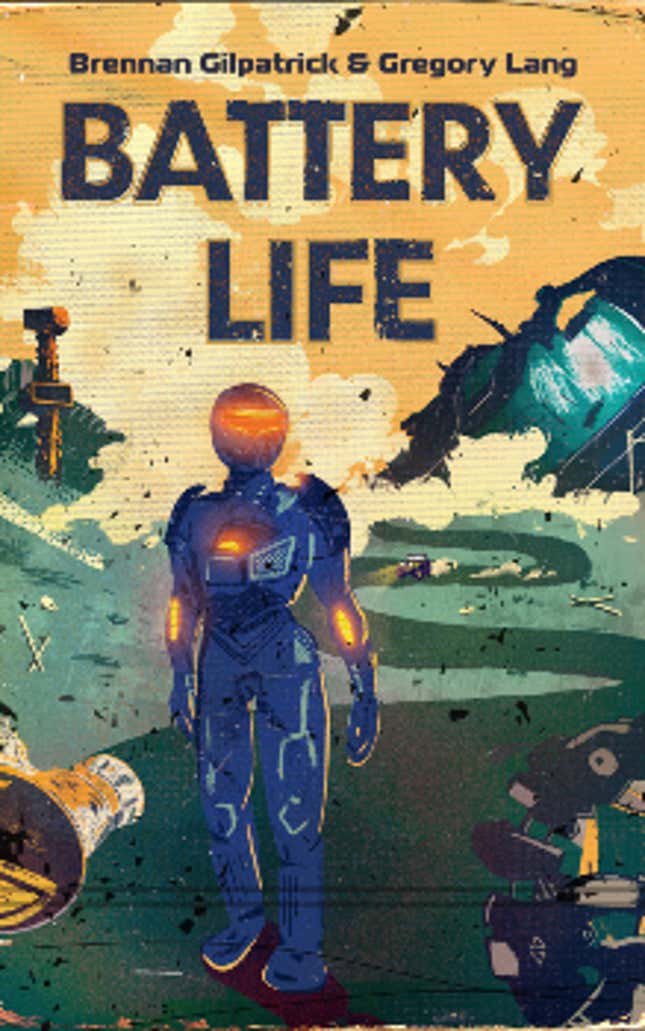 Battery Life by Brennan Gilpatrick and Gregory Lang
In this post-apocalyptic, cyberpunk adventure told from two perspectives, "a privileged teen refugee and an aging junkie must learn to trust each other to survive a grim American wasteland." (May 30)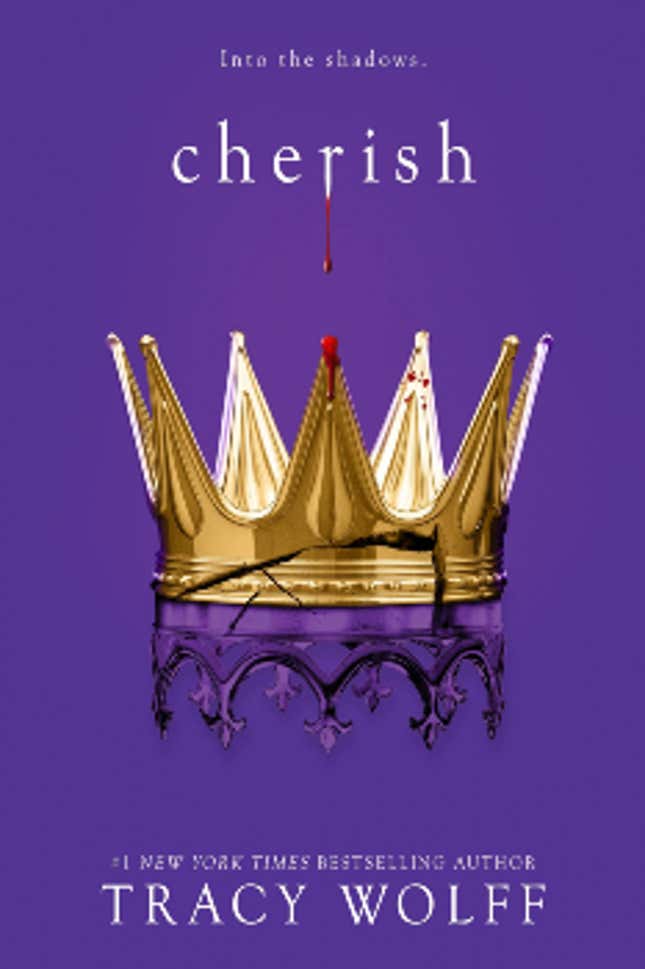 Cherish by Tracy Wolff
The Crave fantasy series concludes as the Crone comes to collect a long-awaited favor from our supernaturally embattled teen heroine. (May 30)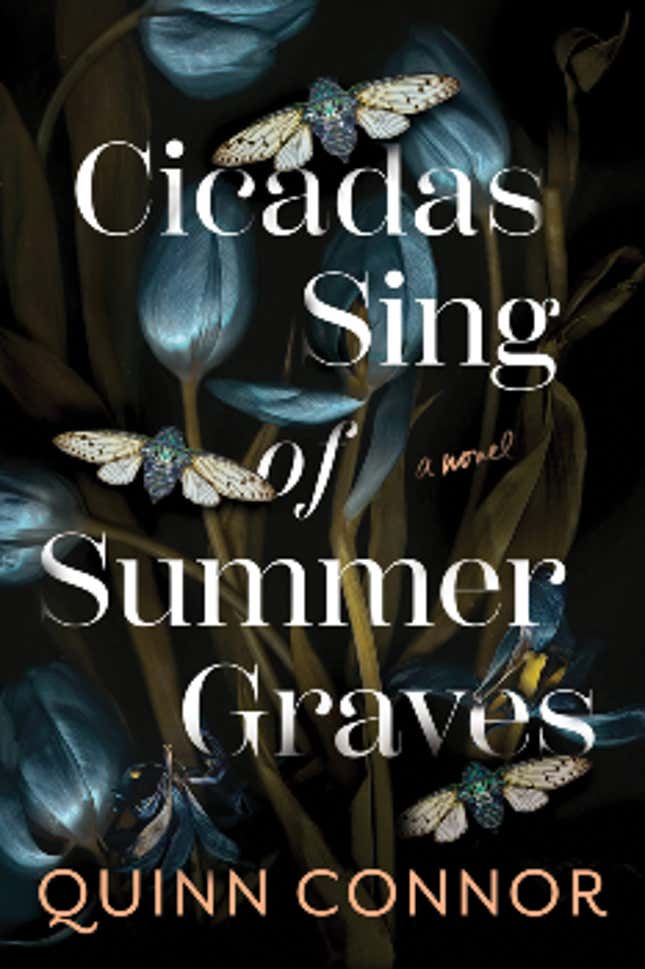 Cicadas Sing of Summer Graves by Quinn Connor
In a small Arkansas town with a tragically drowned past, three women become drawn into the ghostly reverberations that still haunt their home. (May 30)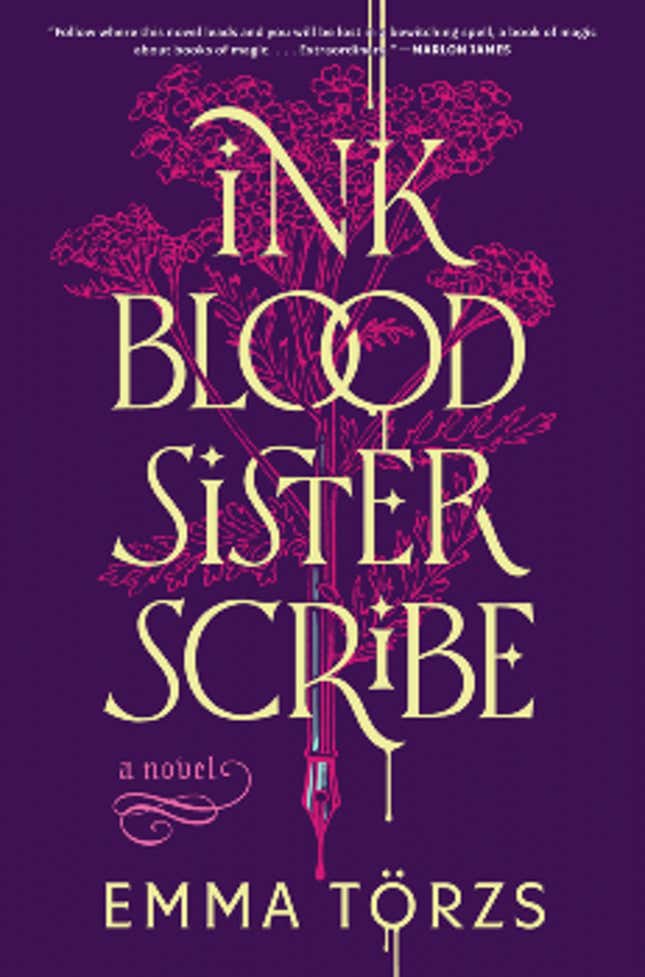 Ink Blood Sister Scribe by Emma Törzs
"Two estranged half-sisters tasked with guarding their family's library of magical books must work together to unravel a deadly secret at the heart of their collection—a tale of familial loyalty and betrayal, and the pursuit of magic and power." (May 30)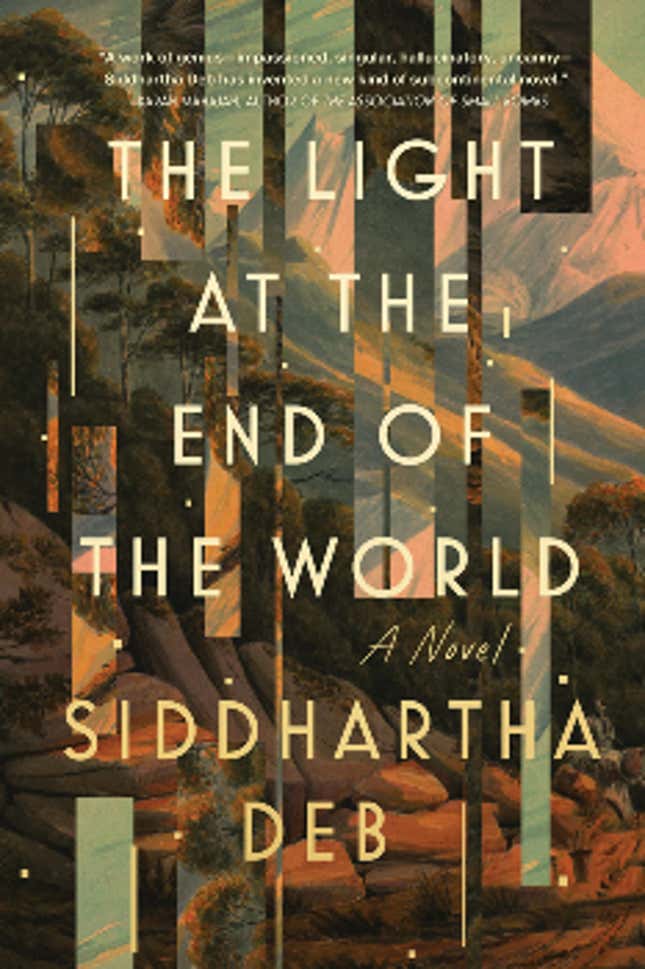 The Light at the End of the World by Siddhartha Deb
This tale set across four time periods in India–1859, 1947, 1984, and the near-future—explores various protagonists coming to terms with "the buried truths of their times as well as with the parallel universe that connects them all, through automatons, spirits, spacecraft, and aliens." (May 30)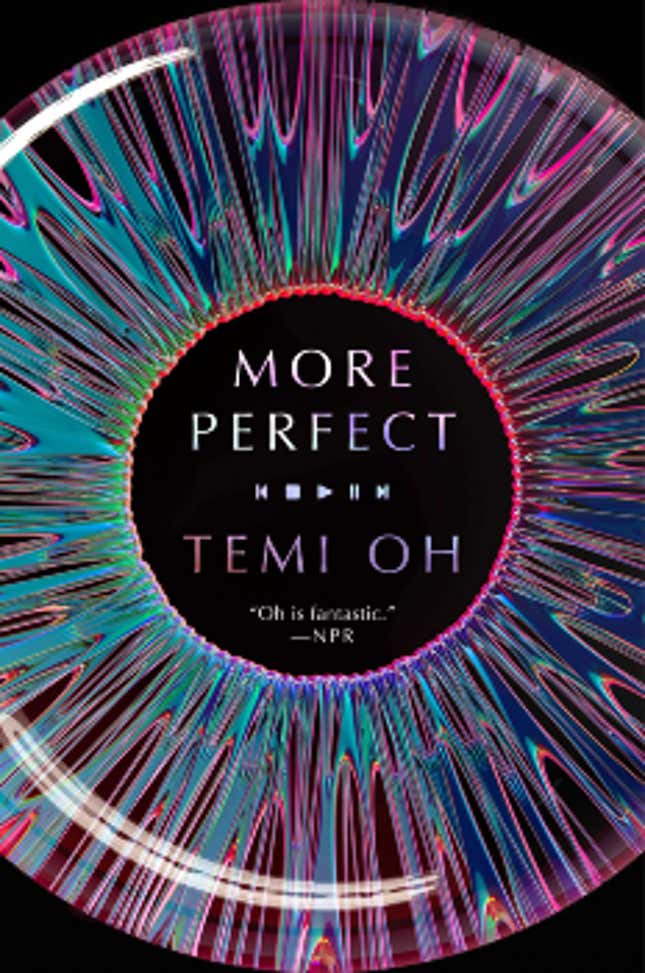 More Perfect by Temi Oh
The Greek myth of Orpheus and Eurydice forms the basis for this sci-fi tale about a dangerous new social media trend set in near-future London. (May 30)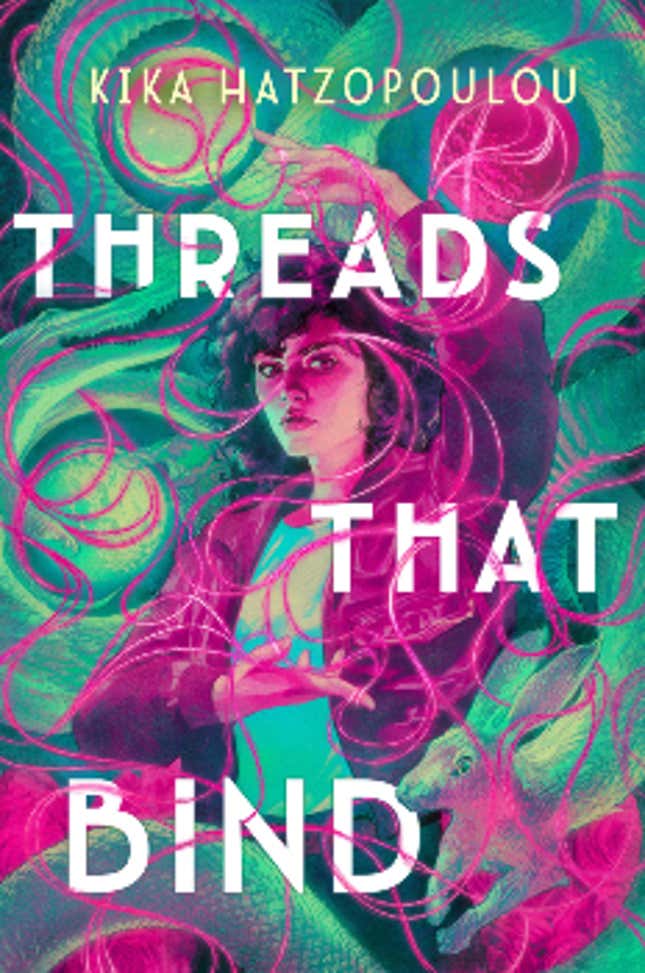 The Threads That Bind by Kika Hatzopoulou

"In a world where the children of the gods inherit their powers, a descendant of the Greek Fates must solve a series of impossible murders to save her sisters, her soulmate, and her city." (May 30)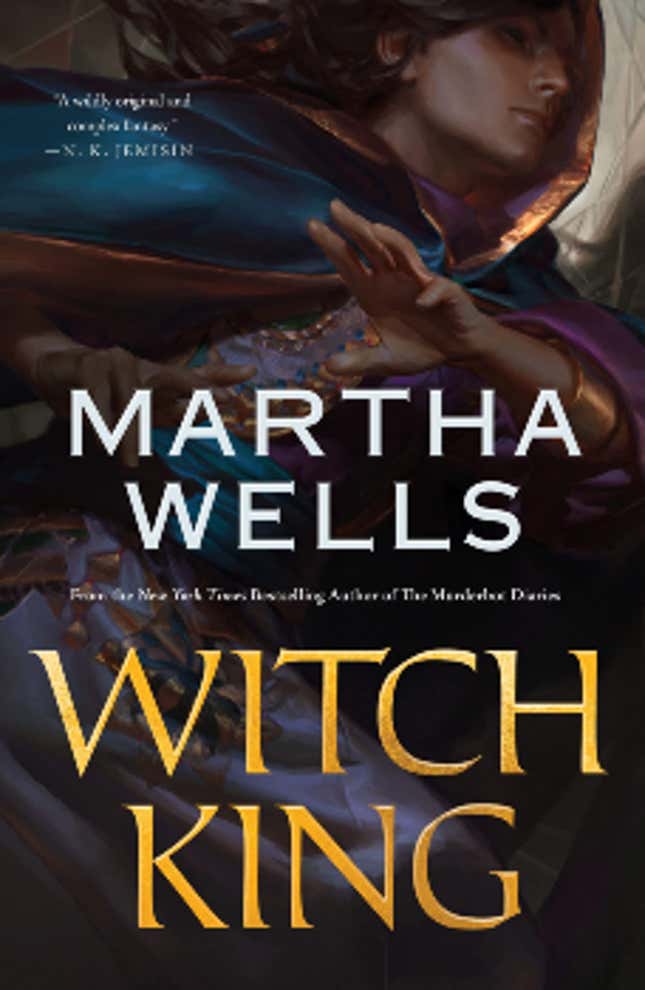 Witch King by Martha Wells
From the creator of sci-fi sensation Murderbot Diaries comes a fantasy tale with this intriguing set-up: "After being murdered, his consciousness dormant and unaware of the passing of time while confined in an elaborate water trap, Kai wakes to find a lesser mage attempting to harness Kai's magic to his own advantage. That was never going to go well." (May 30)
---
Want more io9 news? Check out when to expect the latest Marvel, Star Wars, and Star Trek releases, what's next for the DC Universe on film and TV, and everything you need to know about the future of Doctor Who.