12 Monkeys' first season ended with a hell of a time-traveling cliffhanger. So how is the show going to resolve it? We got our first hints at the New York Comic-Con panel for the show, featuring a first glimpse of the new season and a ton of spoilers from the cast. Spoilers ahead...
Season 2 of 12 Monkeys looks packed with brand-new places to splinter through time, when the show comes back to Syfy in April. The season finale that saw an injured Cassie sent forward into the apocalyptic future (where the Raritan facility was under siege by Deacon and his blue friends), while in 2015 Cole decided at the last minute to save the dying Ramse. Jennifer seemed to be traveling the world with the plague virus, and Aaron had apparently died in a fire.

The coolest revelation from the 12 Monkeys panel was that the show is going way, way back in time. First season, we were mostly limited to the present day and the plague-struck future. In the trailer (embedded above), we see Cole and Railly dressed in snazzy period dress that evokes the '40s. Showrunner Terry Matalas confirmed that not only will the '40s be traveled to, but the '50s, '60s, and '70s as well—"and maybe some new places in the future." The team is using the time machine to explore vastly different eras. We also caught glimpses of two well-loved actors—Michael Hogan, aka Battlestar Galactica's Colonel Tigh, and Brendan Coyle, Downton Abbey's Bates—who will be guest-starring.
More spoilers were revealed:
Cassie gets to time-travel this season, and help out with Cole's missions

While Cole has "softened," Cassie has now spent time in the apocalyptic future and has changed. We learned that Deacon and Cassie will have a "unique relationship," and that he takes her under his wing, just like he once did with Cole. Cassie will be "a badass in the future."

Jones "has to open herself to ideas from Jennifer," and according to actress Barbara Sukowa, Dr. Jones will be "changing flavor…she's getting laid!"

In scenes from the trailer, Ramse appears to have been forgiven and is working with Cole across time

Jennifer is sane this season, says actress Emily Hampshire, though she did not reveal how; she is also spending a lot of time as old Jennifer in the future—and spending a lot of time in makeup to do so (4 hours a day).

Deacon, who is described as a "survivor," joins the cast full time next year and actor Todd Stashwick says Deacon has to pick what kind of crazy he wants to align himself with. He called the character "a sociopathic Han Solo"
Stashwick worked with Michael Hogan, who is "delightful"
We will learn about the Red Forest, and also learn that there is an even bigger threat than the plague

We will understand why some characters do not appear to age; one element of non-aging is Jones' time-travel injections, but there is another method.
There will be further explorations of the characters, and how they became who they are now—"lots of backstory and character history" are on their way.

G/O Media may get a commission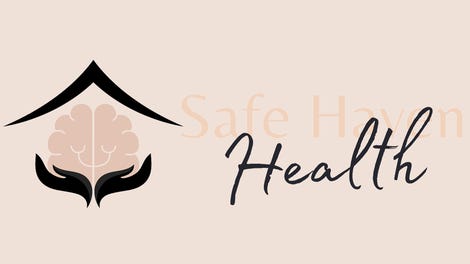 Addiction counseling
Safe Haven Health
Season 1 focused on setting up the multiple worlds of 12 Monkeys, but season 2 will be more character-driven and revolve around why and how the characters came to their current situations. These trips through various eras promise fun set-pieces, costumes, and the chance to dabble in (and possibly change) history.