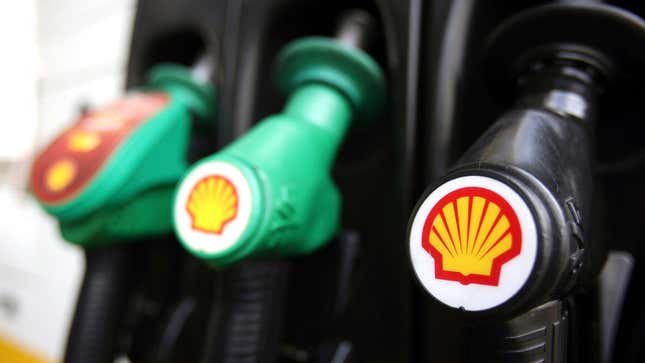 Oil and gas giant Shell has walked back the greenwashing image that it had worked so hard to foster over the last few years. The company has moved away from its previous strategy to slowly decrease oil production this decade. It's back to (openly) drilling the planet dry for profit.
Meet Microsoft's New Surface Laptops
Earlier this June, Shell's leadership announced a hard shift back to steadying current oil production to appease investors, according to Reuters. Doubling down on this new strategy, Shell CEO Wael Sawan, recently said that the world needed more oil and gas production. He also cited the European energy crisis that followed after Russia's invasion of Ukraine to justify the strategy change. "What would be dangerous and irresponsible is cutting oil and gas production so that the cost of living, as we saw last year, starts to shoot up again," he said, according to the BBC.
Sawan officially began his tenure as CEO this January, and has worried that the company would see weak returns on its cleaner energy projects, Reuters reported. Strong oil prices helped Shell make a record-breaking $11.5 billion in profits during the second quarter of last year. This move is a shift away from the "greener" public image that Shell meticulously worked to create for several years. Previous company leadership had promised to cut oil and gas production and significantly reduce carbon emissions. That promise came with the goal of investing in carbon capture technology and "nature" based solutions like planting trees, The Guardian reported. Shell said that it had met its goal to reduce production early, which justified the decision to keep production steady.
The pivot has been followed by several departures from the company. Last week, Reuters reported that Thomas Brostrom, Shell's head of renewable generation, was leaving the company. Melissa Read, the head of Shell's UK offshore wind unit, has also left Shell amid the strategy change, Bloomberg reported. Former Shell trader, Steffen Krutzinna, quit after Shell leadership reaffirmed its focus on oil production last month.
"I feel that short term profits are above social and environmental responsibilities," Krutzinna wrote in a LinkedIn post. "I don't want to be part of that, so I'm out."
And though Shell has confirmed that it will keep oil production steady, company leadership has promised that it is still on track to meet environmental goals. In a recent presentation, Shell promised that the company is "making good progress towards its target to become a net-zero emissions energy business by 2050." But short-term profits have taken priority over investments in new strategies. A recent report from the International Energy Agency warned that oil production is expected to peak by the end of this decade as more clean energy technology is deployed.
"The shift to a clean energy economy is picking up pace," Fatih Birol, the executive director of the IEA warned in a statement. "Oil producers need to pay careful attention to the gathering pace of change and calibrate their investment decisions to ensure an orderly transition."
Want more climate and environment stories? Check out Earther's guides to decarbonizing your home, divesting from fossil fuels, packing a disaster go bag, and overcoming climate dread. And don't miss our coverage of the latest IPCC climate report, the future of carbon dioxide removal, and the un-greenwashed facts on bioplastics and plastic recycling.