I didn't really have any ideas for this contest, so I began to look around my room for inspiration. From where I live, there aren't really anything that is too high above the ground so my initial idea of getting a high vantage point was out. When I saw my old dusty guitar on it's stand in the corner of my room, I knew that I wanted to do something special with it. I dusted it off and placed it along with it's stand at the bottom of the stairs of my house. I then proceeded to take shots of the guitar from above with my telephoto.
Equipment used:
-Nikon D7000
-Nikkor 55-200 f/3.5-5.6
-Nikon SB-800
Arvin Alvarez
I grabbed this shot while cruising through the Ionian sea. It was my first day on the cruise ship and the last day of the contest. I knew I would be able to get something off the side of the ship. But I got incredibly lucky when these two spent the morning on their deck. The sun was warm, the air was fresh, and this picture is my favorite of the trip so far. To top it all off I made two great new friends!
F5, ISO 100, Shutter Speed 1/125
-Jesse Selland
G/O Media may get a commission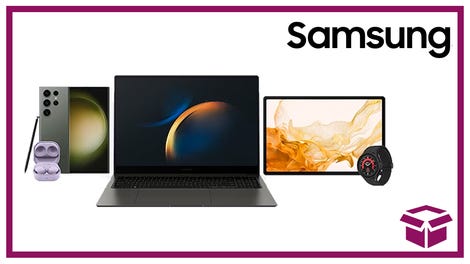 24 hour deals
Discover Samsung - Daily Deal
I went to Great America with some friends and decided to try the ride that drops you from high above. I whipped out my camera last minute to take this shot.
Olympus Stylus Tough-8010
F 10
ISO 80
Shutter speed 1/100
-Jaclyn B
This is the desert from above- flying into Cabo San Jose, Mexico- taken with my iPhone
-Brad Bogle
Above Challenge: Corbett's Glen Boulder
Equipment:
Camera: Canon Digital Rebel XT / 350D
Lens: Kit Lens (18-55mm Canon EF-S)
Filters: Canon UV Haze
Settings:
Mode: Program Auto Exposure
ISO: 100
Flash: None
Focal Length: 18mm
White Balance: Auto
Color Space: Adobe RGB
Parameters: Parameter 1 (Contrast, Sharpness, Saturation +1; Color Tone 0)
Custom Functions: Long exposure noise reduction ON, no other image-affecting alterations from default
Technique: I just went with my gut, found a rotation angle that looked good given the restriction of directly down, used settings I'd normally prefer with sufficient natural light, and took the shot. The image I am submitting has not been edited in any way aside from the required size reduction and is "straight off of the camera."
Story Behind The Shot: I had gone out intending to try to get an early-morning long exposure shot of cars passing on the highway, but left a little late and could not find a suitable bridge to get the shot from as anything that would have worked had safety fences, and I would not be able to achieve the required angle. An earlier idea led me to Corbett's Glen Nature Park, on the East side of my city, but I realized that if I were to go out on the trails I'd never make it back for the deadline. Looking around after documenting the trail map for future reference, I noticed a ring of boulders, a few of which had interesting textures and patterns in the rock and the debris on top. This was the last one to catch my eye, and I feel it's the most interesting shot of those I took true to the Shooting Challenge's guidelines.
Rights/Releases: The photo was taken in a public park and does not contain anything off of the park property. It does not contain a direct image or likeness of any person.
-William Buckley
Just got Back from Germany and made this shot near Bavaria Germany. I was visiting the Neuschwanstein castle, the one Disney used as his inspiration for the Cinderella castle. I noticed a bridge way behind it up above that looked over this waterfall. Decided i had to go check it out and knew it would be perfect for this challenge. Was using a Nikon D5000 with my 18-55 Lens. There our no Photoshop enhancements made to this, what you see is what you get!
-Eric Geary
Nikon D80 with Micro Nikkor 60mm, 100 ISO, F9, 1/6sec
I decided to shoot moving steps of a mechanical stairway. I wanted to make a contrast between the moving parts and the static parts. Then I used photoshop to do the W&B processing
Shot in Paris
-Sebastien Bonaime
Fujifilm s100fs — 1/100" — F7.1 — ISO100 — 7.1mm — Film Simulation Velvia — Aperture Priority
I didn't exactly rent a glider to get this picture, but I did put my camera in more peril than I have for any of the previous challenges. The picture was taken from the top of an arched, causeway bridge over the Indian River Lagoon. To get a better vantage point, I used a monopod and a cable remote so that the camera could be held out away from the bridge — directly over the sailboat. I made sure everything was properly secured with tie-downs — the camera and remote to the monopod, and the monopod to my hand. With all of this preparation, it turned out the biggest difficulty was a shortage of sailboats. During the two hours I spent waiting on the bridge, I only had one sailboat pass underneath.
-Mike Case
Canon T2i, f/5, ISO 100
Despite my fear of heights, I went to the Golden Gate Bridge, Coit Tower and a couple of pedestrian overpasses in San Francisco trying to get a perfect shot for this challenge. Sadly, none of those worked! The one shot I ended up liking the most (from above) was this sidewalk graffiti in Chinatown.
-Diego Jimenez
Hi,
This was taken using an EOS 550D with the kit 18-55mm lens. The camera was mostly on auto for this one, but I am learning how to make best use of the manual settings.
The picture is a shot down the stairs in one of the legs of the Spinnaker Tower, a local tourist attraction in my hometown (Portsmouth, UK). There's a 100m high glass floor in the tower as well, but I found this picture with the triangular staircase more interesting. I've arranged with the managment next week to get a picture from below the safety grill that obscures some of the picture, so if you are interested in that, watch out for it on my Flickr (there will also be a couple of shots from the glass floor there soon).
-Adam Hayter (Ajhayter)
Canon Rebel XT, 18-55 lens, 100 ISO, F22. I took this photo from the top of Nevada Falls in Yosemite National Park. The cliffs are very sloped so there weren't many places where I could properly capture the top down view. I situated myself on a cliff to the side of the falls that had a pretty steep drop off. I found a section that wasn't fenced off and laid down with my head head right at the cliff's edge. Even lying down, as opposed to standing at the edge, was nerve racking. I put my camera on my tripod, extended the legs, set focus/exposure, turned on the timer, and reached out as far as I could. Fortunately my camera and I made it down safely. It may not look it due to the slanted cliffs, but this was taken at 90 degrees.
-Michael Lyons
Hello,
I'd been taking photos all day and trying to find something that could look good with an above shot. I am traveling in South Asia right now, and was in a little port city called Galle in Sri Lanka. Since I couldn't get too high (most buildings were only about 2/3 stories), I had to take some photos off the wall of the Fort, looking down on water. The town is an old Dutch military and trading fort on the coast. Most of the shots off the wall turned out poorly, since it was rather overcast and grey. So when we went to lunch and I saw the lotus flowers I wanted to try a few shots with them. This I think is the best one in terms of aesthetics. I got lucky, since someone had just water the flowers I didn't have much in terms of equipment, so I should this handheld with a Nikon D3100s (an entry level DSLR), at 26mm with f/4.2 on my kit lens at 1/6s shutter speed. In terms of post-processing I simply increased the contrast (curves), decreased the saturation, added a hint of a vignette, and gave it a little blur to soften the focus.
-Cody Pope
I took this photo with a Sony a330 (F4, ISO100).
I got the idea to make an aerial view shot from standing on my car looking down through the sunroof. I am far too clumsy so when it came to this assignment, I figured standing on a tall ladder/bridge/etc and leaning over to get a shot was just asking for trouble. Instead I climbed up on my car and took a photo of my mom in the driver's seat. You can see my reflection in the glass but the sky looks nice! When I took the photo I thought I would be able to edit it out in Photoshop but I wasn't able to use it in time. Overall, I enjoy the shot and it got me to clean out my car a little.
-Elizabeth Fleming
Title: "From Below From Above"
Canon EOS Rebel T2i
EF 28mm 1:1.8
1/400 sec
f/1.8
ISO 200
I found out about this week's photo challenge on Sunday afternoon from a friend. On my walk home, I was scanning the world for ideas.
I saw a puddle down the street. I straddled the puddle to capture my own silhouette and reflections from above. The result is a view from below as taken from above.
-Yamil Arocho
Hi there,
Here is our entry for the "Above" contest. My wife and I were in Calgary for a wedding this weekend and knew our only real chance of a neat "above" shot would be from the Calgary Tower. This shot is from the glass floor section of the observation deck, obviously, looking at the ground below. We set the lens right onto the glass so the picture would be square and give us the best shot of avoiding any of the scratches that were in the glass floor panels from appearing in the picture.
If you've never stepped out onto a glass floor from 650ft up, you're missing out! The queasy feeling is like none you've ever felt! Even after visiting the CN Tower in Toronto (who's glass floor is MUCH higher up), you never seem to get used to that feeling.
Shot with my wifes Canon T1i and a 50mm f/2.5 Compact Macro lens (cause I was using the 50mm f/1.4 ;) at ISO 100, f/5.6 and 1/250 of a second. Adjusted slightly with iPhoto '11.
Thanks,
-Aaron (editor) + Jen (photographer)
Hello Gizmodo!
With my first DSLR camera I decided to try these shooting challenges. I do not have a tripod. I do not have a macro lens. I do have my father's old Minolta SLR and I do have a bunch of stuff to keep my equipment pretty still. I took the lens out of my dad's camera and turned it around to be a makeshift macro lens. In thinking of something good for this submission I happened upon a stash of old money from foreign countries—I can photograph those just fine from a 90º angle! So, I took out a 1992 five dollar piece from Mexico. To light the shot I used a cleverly placed LED book light.
Canon Rebel XS; ISO:1600; 1/60; f/7.1 (55mm); Minolta MD 50mm lens f/1.7
-Michael James
My Brother-in-law is visiting my husband and I in Colorado for the first time since we moved here in January, and we decided to go up into the mountains and to a Ski town called Breckenridge. I figured that the trip up would give me some cool opportunities to do some pics from above, but unfortunately I ended up not really getting any good chances for really epic outdoors shots other than of the boys diving into snowbanks (unfortunately I was not able to get in a position above them for those). I wasn't ready to give up though. Later we went into an amazing french bakery in the town itself. Everything there looked (and tasted) so amazing, but I couldn't resist a picture of this raspberry tart in the center of the plate. I shot three exposures and used Photoshop to make it an HDR to really make the colors and the details on the berries
-Vickie Pryce
This was taken above Buttermilk Falls outside Ithaca, NY on a rainy Saturday afternoon. The rock in the gorge formed by Buttermilk Creek is shale, and there are a bunch of really interesting indentations in the rock formed by the creek. The thing that I love the most about gorges like this one and others is how easy it is to see the effects of gradual, steady erosion. This bowl-shaped indentation is on the backside of a short drop-off in the creek (which is to the right and above the indentation in this picture), making it a bit of a surprise the indentation is as deep and as consistent as it is. This was taken from a footpath, with a short rope tied from my waist to what ended up being a solid tree. I used a Nikon D5000 18-55mm f/3.5, 1/25 at f/9.
-Tolsun Waddle
Being this was Pride weekend, I thought this was appropriate. This is the base of a group of statues called "Tolerance" along Buffalo Bayou in Houston. As you can see it has multiple letters from different languages, a full photo would have revealed a complete figure kneeling, on the rock pedestal, comprised of these letters. This being my first challenge on a new camera, I was excited and was agonizing over the subject. Thanks for hosting these!
Sony A55V
Exposure 1/160
ISO 100
Focal 22mm
-Ricky Villarreal
This week's challenge was unique and I believe I was in the right place at the right time. I was on vacation in St. Louis and my shot showcases the two legs that make up the Gateway Arch. 630 feet above the ground there is an observation level inside of a triangle shaped structure, looking through the angled glass and holding the camera on an addition 45 degree angle gives that 90 degree total. Within the shot you can see the long line forming to proceed to the top and some other features such as a Marine Corp. helicopter. The shot was made with a Nikon D3100 at 18mm with 1/60th shutter, 5.6 aperture and an ISO of 100.
-Kenny Carlson
Photo was taken with a Panasonic DMC-TZ5. f/3.3 and 1/200 shutter speed.
From above? From how high above?
I had tons of fun taking pictures for this (my first) Gizmodo photo challenge. My husband and I had a great time snapping shots from around the house, inside and out ... and then sharing them with each other and our kids, as sort of a guessing game. (the "ohhh, I know where that was from now!")
I choose this shot over others to enter because of its play on perspective. At first glance, it looks like it could be a forest or wooded area running along rocky land from high in the sky. But, in reality it's a few inches off the ground on the front path to our home. Brick and Moss: From Above.
-Laura Hutchison
This picture was shot with a Nikon D3100 with a standard 18-55mm lens. ISO 800, F6.3 and shutter 1/60
This picture was taken from the second story of a bookstore. The young lady in the picture was flipping through this book of nude women unaware of my advantageous perspective.
Username: ActionPotential
-Alice Bright
So I knew exactly what I wanted to do for this challenge. I was going to get to the edge of one of the local ocean bluffs and take a picture of the surf below. When I got to the cliffs, it turns out, they are a little more sloped then I could remember and a 90 degree angle doesn't get a great shot. So I tried a different approach. I climbed rocks covered in bird poop, holding my camera on a tripod out above while the crashing surf. Turns out this didn't work either. I ended up shooting a little cardboard model of a home on my backyard lawn in black & white. The shadows on the house and grass made for an interesting photo. I hope you all like it too.
Tech info:
Canon EOS REBEL T1i
Lens EF-S18-55mm f/3.5-5.6 IS
44mm
f/13
1/125
ISO 100
0 EV
(I tried to send in a shot in the correct size this time. I hope it worked right.)
-Matthew Johnson
This photo was taken with a Nikon D80 with a 50mm 1.8 lens. ISO 200, r/1.8, 1/200 Shutter.
I've watched a lot of Photo Contests come and go and keep thinking I could do something cool. Well, I told my wife about this and next thing you know the whole family is outside looking for cool pure-vertical shots. This happens to be of a wind chime we've had outside for almost 10 years. We both ended up taking shots from above but my Nikon didn't fit between the branch and the top of the wind chime and fortunately the focus picked up on the wooden disc. If I hadn't taken the picture I'm not sure how easy it would've been to recognize it. I took about 50 photos and narrowed it down to 12. My 5-year-old son liked this one the best so I sent it in. We're all looking forward to the next contest.
-Hutch Hutchison
Shot with a Nikon D3100 with a standard 18-55mm lens. ISO 400, F5, shutter 1/60
I was looking for my shot in Baltimore's Inner harbor when I stopped into the old power plant, which has since closed and turned into a Barnes and Noble. This is one of the old smokestacks from the plant that used to provide power to the citizens of Baltimore, usefully re-purposed as a bookshelf. I shot this picture from the second floor. The smokestacks are over 6 stories tall, but only the first two floors are open to the public.
This is my first shooting challenge, I've wanted to participate for a long time.
Gizmodo username: natrlselection
-Jaron Shaul
Equipment:
Nikon D90
Full Auto
18-70mm Nikkor
f/5
1/25
My youngest sister got married this past weekend at our parents house. They have a sitting area on the upper floor that overlooks the the grand stair case. While shooting pre-ceremony pics, I had her spin at the bottom of the staircase and reached over the banister. I used a full auto settings since I could see what I was shooting. I love spinning movement created by the lower shutter speed. Used Aperture 3 "Toy Camera" color preset for some tonal adjustments
Enjoy!
-Marcus McDonald
After I walked from a parking place out onto the bridge I discovered that I had the kit zoom lens on the camera instead of my new 35mm Nikkor lens. I chose to just take the photos instead of walking back to change lenses. Looking down at the sun bleached rocks and the river bottom I especially liked the the shadows on the river bottom created by the ripples on the surface. I tried a few earlier shots of another scene with a polarizing filter but ended up not using it because the sun was too bright to get a good view of the results in the LCD after I shot so I only saw the images after walking back to the car. I took a number of shots of a couple other scenes and only one of this one but when I got home and looked on the monitor I liked this best - my shadow is visible near the center as I leaned out over the railing for my perpendicular shot. Myrtle Creek, OR, Main St Bridge, South Umpqua River.
Nikon D40, 18-55mm Nikkor DX lens at 55mm. 1/200, f 7.1, (Programmed Auto). ISO 200, 1/3 stop under-exposure. This photo was cropped slightly but no other processing was done except to convert it from RAW to jpg with Irfanview.
-John Ousterhout
Just tossing my camera up with it on self timer. I have a DSLR by the way, not a P&S.
Nikon D50
18-55mm f/3.5-5.6
f/5.6
18mm
ISO 200
1/640
-Quentin Swager
This challenge is good to give a new perspective on everyday items. This is a shot above a wall of picture frames and a light. I held a tripod with my Canon XSi mounted to it and held it against the ceiling and used a remote shutter release. It took a bunch of tries to get the aiming correct and to keep the camera steady. The settings were f/25.0 and 1/13 shutter speed.
-Seth Porter
This photo came from an unplanned trip to the beach, my original plans for the day were to do laundry and try to take some pictures in the backyard so I can't really complain about the last minute notice. The waves were coming together from two different directions so I figured that might make for a nice overhead photo. Unfortunately none of those came out. I set my D90 to aperture priority (1/640 at f /8.0) and kept shooting until I came up with this one. Did basic editing in Photoshop afterward, mostly to rotate and crop out the unwanted shadow at the bottom of the image.
-Tom Andersen Jr.
Well I don't know if this is worthy of the contest as I wasn't able to achieve the 90 degree angle shot as I didn't have much time to take it as I'll explain later but first of all is the equipment which probably isn't worthy either. I took this photograph with my iphone 4 so no special or expensive camera as I couldn't really take anything larger than 'pocket sized' items.
Now as you can see this was taken from the air while doing a descending left roll over some farm fields on 'The Lizard' in Cornwall, UK and it was in fact taken in a Grob G103A Twin II Acro Glider which is also known as the RAF Viking T1 Glider.
The reason I couldn't take any big cameras and was hard to establish a 90 degree shot is because I'm a volunteer civilian gliding instructor for an RAF volunteer gliding squadron for the Air Training Corps (volunteer most weekends) where I take up young and old cadets for some of their first real flying experiences, teaching them some of the basics about how to fly an aircraft. I was doing a check ride with a senior officer and was in the front and so I asked if I could take some photos but only a couple as I had to fly the aircraft for the rest of the flight.
Taking some more extreme 90 degree photos was possible but I would not be allowed to post them online as some people could get in trouble for certain manoeuvres we aren't allowed to do (but we do anyway as they're so damn fun!)
This probably won't be the only gliding photo you've had but I thought I would share mine anyway.
This picture was taken from a camera suspended from a kite line. The
camera I used is a GoPro HD Hero 5mp (explains the noise in the
wallpaper sized image), and the kite is a 9 foot wide Delta kite (the
triangle shaped ones). The camera is set at auto with a 10 second
shutter timer.
I am teaching English in South Korea for a year with only 2 months
left in my contract. Monsoon season just began and I took this photo
the day the competition was announced, only to have it rain through
the entire weekend. During the week I have to run home, and take 45
minutes to find a site, set up the camera rig, get the kite in the air
and send it all up. With the weather conditions this was
unfortunately the best photo I had this last week. It's at a
construction site/bar area in Ulsan, South Korea. I wish I could say
the rugged looking house in the upper left is vacant, but I believe a
full family lives there.. in the back of a bar parking lot. Korea
may be #1 when it comes to internet speeds and StarCraft competitions,
but poverty is still a major issue.
For fun I'm also attaching 2 of my favorite straight downward photos I
took a few weeks ago. I know you're probably tired of staring at
photos by now but they are just too good not to share.
I hope you enjoy them all, ps, for the wallpaper photo I would
estimate the camera to be ~100 feet in the air. My string is 500 feet
long but an increase in height does not always equal an increase in
"wow" with kite photography.
Thanks!
-Brad Slaney
-Fernando Fernandez
When I saw this challenge, I started of thinking of ways I could get high up to look down at things. I decided to try going on my roof, which I've never really done before, and I realized that I could shoot through the skylight to get a shot from directly above my kitchen table. It imagine this as a fly on the ceiling's eye view of the room. I took the photo at night and without a flash, so that no glare from outside, where I was, would be reflected in the skylight. Unfortunately, the somewhat dim lighting and dusty skylight left me with a slightly grainy picture. It was taken with a Sony DSC-H20, on automatic adjustment settings.
-Leah Nicolich-Henkin
Above
Looking down.
I'm guessing the entire purpose is to look at things from a different perspective. There really aren't any tall buildings or bridges I can look off off to try to do a photo, so I have to come up with something different. Thought about going out to some nearby cliffs, but the thought of hiking out in the near 110 degree heat nixed that idea. So I started thinking of other things to do, such as looking down an ant hole, down through the hole in the patio table, or down from the tree. The last sounded the most appealing, so I climbed up into the mesquite tree in our yard with my camera (Canon EOS Rebel T2i). Now, keep in mind I have not really done much tree climbing in nearly 20 years. Anyway, I got into the tree and started looking at things. Tried shot of the chair (yes I admit I put a chair near the tree, more to help me get down than up) from above to get a bird's eye veiw of the chair and the bird droppings. Was not impressed with that. Then thought about the tree. The vast majority of photos you see of a tree are from the side, or even looking up. Why not a photo looking down? So I wedged myself into something of a three point stance within the tree and took a photo down through the center of this multitrunk mesquite tree.
Camera Canon EOS REBEL T2i
Exposure 0.025 sec (1/40)
Aperture f/4.0
Focal Length 55 mm
ISO Speed 3200
Exposure Bias 0 EV
-John Hays