"Urban Escape"
Summer temperatures have reached SoCal, it hit 100 degrees the other day in Studio City. The shade from this tree quickly gave me a quick escape of the radiating heat of the concrete jungle in Los Angeles.
I shot this with my Canon 60D, Canon 50mm f/1.4 lens at ISO 100, 1/20 f/13.0.
Ryan Mallick
I've always wanted to take a photo looking down the barrel of a gun and even though this is a side profile I like how it came out. I shot this with my Canon T3i with a 60 sec exposure, F 2.8, and my ISO was 400.
Tracy Miller
G/O Media may get a commission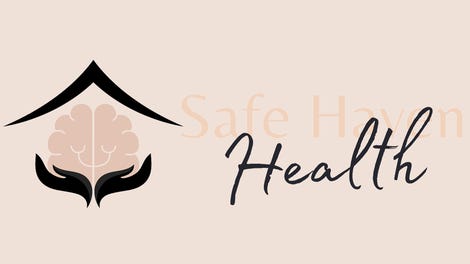 Addiction counseling
Safe Haven Health
I am currently in Yeosu, South Korea, working on the World Expo and on my day off went for an explore. I found the Yeosu fish markets near the ferry terminal, which had an amazing array of sea creatures for sale. This photo was taken in the dried seafood section. I am not too sure which fish they are but they're a little creepy dried like that.
Canon EOS 5D Mark II
EF24-70mm f/2.8L USM
ISO 400
Aperture 3.5
Shutter 1/250
Focal length 70mm
Kim Louey-Gung
Hello,
This is a picture taken with a Pentax (sorry but I can't remember which one, I borrowed it to a friend), Iso 100, F/4,0, 1:45s. I used the Lightroom 3 filter "Black & white, high contrast" - or it should sound something like this in English :-)
We were at the Jardin des Tuileries in Paris, waiting for some rain at the place de la Concorde, but nothing came, so we started walking around. and up the staires on the left in the Jardin des Tuileries, I saw some sculptures. One catched immediatly my eyes: "the welcoming hands", by Louise Bourgeois. She's an artist known for her giant spiders sculptures (not my cup of tea, to be honest).
I found these hands so beautiful, with just a ray of sun at this moment, enlighting the details ... I got lucky! And the black & white let us even more appreciate her work.
Thanks.
Nicole C
"The old county jail"
first time submitting.
i work with the local museum in the small town of Beverly, WV and we work pretty hard to preserve historic buildings. this being one of them. it served as the county jail in the mid to late 19th Century and saw action during the civil war. this is the back of the building obviously. i was honestly just fooling around with the camera and just seeing what i could get. practice shots really. we had just gotten done clearing debris from the renovations of another nearby building. this was converted to b&w in post edit with a blue filter applied. shot with a Nikon D7000 using a 14-24mm wide angle lens.
18mm focal length
ISO 1000
f/2.8 aperture
1.3s shutter speed
- Brian
When I set out to take photos on Saturday, I felt very fortunate that several Morris dance groups were out in Oxford, as it is good for photography. Morris dance is an English folk dance, usually accompanied by a melodeon, which is seen in the far right of the photo. The dancers wield sticks, handkerchiefs and bells, and often wear face paint and clothes with strips of colourful fabric attached to them. For the Black and White challenge, I tried to emphasise the contrast between the different strips of fabric while still capturing some other elements and the overall feel of Morris dance.
Canon 550D Tamron 70-300mm F4/5.6 DI LD Macro Lens
f/4.0
70 mm
1/1250 sec.
IS0-100
EV -0.7
-Jeannie Moulton
D7000, 1/250, F/16, 1250 ISO
One of my favorite subject ! Can you guess what is the scale and what it is ?
It is a close up of a mettalic scaffolding plank.
- Sebastien
For this challenge I thought I'd have a go at macro photography. In order to get the clean background and keep the House Spider contained I built a 'spider studio' from three sheets of perspex glued together in a prism. I also took care to use lights that wouldn't fry the spider and it was released back into the wild after the 30min shoot. Taken with a Canon E0S1000D using the kit lens at ISO 100. Minor tweaking of the RAW file and a straightforward black and white conversation in Photoshop.
- James
Anytime there is a hot day in the Bay Area, everyone flocks to the
beach. It is quite a site to see. Usually, this particular beach,
Ocean Beach is barren. I had to take a picture of this rare occasion.
I like how the people appear to be little flecks of black and white
scattered throughout the sand. Taken with my Nikon D40, I set my ISO
at 200 at f18 and 1/200s.
- Stacy Repin
Canine
It was a dreary day in the townhouse and I notice my Dog was looking bored out it's mind. I thought this expression would fit this challenge as black and white pictures have a certain "times are hard" connotation to them. Her expression was surprisingly haunting and vacant. I chose this photo due to the eyes being the focal point of the photo. Canon t2i with kit lens, f/4, ISO 400, 1/100 sec.
-Jonathan Griffis

his photo was actually taken with my grandfather's camera, an early 1950's Kodak brownie using B&W 120 Kodak Professional T-MAX 400 Film and developed at Bennett Camera in New Orleans, LA.
The photo itself was taken at Royal Pharmacy on Royal St in New Orleans, LA. Royal Pharmacy has been a small family owned pharmacy in the French Quarter for nearly 100 years. As you can see there is still a soda fountain against the wall (not operational to my knowledge, but everything is still there).
- Adam
Equipment: Canon Rebel XT with 18-135MM lens
Settings: Rutgers University, College Ave Campus
Story Behind the Shot: My husband and I both attended Rutgers and decided to bring our dog there to enjoy the weather over the weekend. As we were walking, I happened to see this sculpture (one we've both never noticed before). There are many sculptures at Rutgers, but this one caught my eye. It seemed peaceful, yet lonely watching over the busy campus and I really loved how the sculpture's complex details stood out well against the clear, cloudless sky.
- Peggy
A Broken Home
I was walking back from shooting some flowers and bees at my local park and saw this crushed snail on the sidewalk. It spoke to me.
Shot with a Canon Rebel T2i and Canon EF 100mm f/2.8 Macro lens
ISO: 100
Shutter speed: 1/50
Aperture: f/8
- Nick
Title: F-Stopping Power
Shot with Canon 7D 28-135 Lens 1/500sec @ f/5.6 and ISO 800 .223 ammo
While taking some action shots for the multi-gun match at my local range, the loading table caught my eye and I decided to slow down for a moment. I really like the contrast of the soft gradients with the hard texture of the foreground. Shot in color, converted to black and white and slightly adjusted the levels in Photoshop.
—
Mike Gelobter
Shot with Nikon D7000, 18mm-105mm Lens @ 18mm F/3.5 800iso.
Me and a few friends wanted to find someplace rundown and industrial in Seattle, WA. We came across some old rundown cement building that had closed down years ago. We had to climb over a fence to get into the place, but it was well worth it. This photo in particular, of some old run down power breaker boxes, is my favorite photo of that endevor.
Kyle Koch
Lucid Exposures