Camera: Canon Rebel T3
Lens: Canon EFS 18-55mm
Lighting: Using the city installed street lamps as they cascaded on the trees at night
This photo was taken on the night of Thursday 4/19 outside the Museum of Fine Arts in St. Petersburg, FL. I took threed dozen photos around the large banyan trees with my friend and the most dynamic one was taken by mistake. Turning and capturing her shadow on the neighboring tree between poses. Happy accidents are the best kind.
-Peter
My girlfriend needed new head shots quickly, so in a pinch (I've only been taking pictures relatively seriously for 4 months) we grabbed my camera, overall a fun experience. The wind picked up for about 15 seconds and I got 4 photos of her hair going crazy and her laughing uncontrollably. It was adorable, and those four pictures make me smile. This was my favorite. Should also note this was taken outside our apartment complex, which has the thinnest walls in the world, our neighbors were probably so confused.
Taken with Canon t2i, Canon 50mm f/1.8 wide open at 1.8. 1/1600 shutter, 100 ISO, no flash. First time using my tripod.
G/O Media may get a commission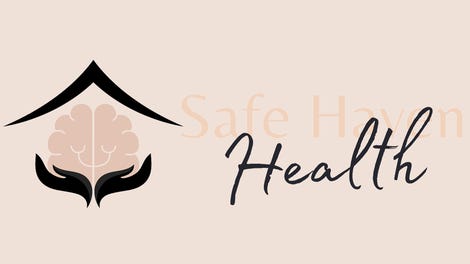 Addiction counseling
Safe Haven Health
- Mick
I had tried shooting some other objects including fire and water but on my way back from church, I just couldn't resist this opprotunity. It was taken with a Nikon D3100. Exposure was 1/500 sec at f5.6 with an ISO of 400. The focal length was 105mm on a Nikon 18-200 lens.
- Eric
Hi,
Here is my submission for this week's Gizmodo Shooting Challenge. This photograph was taken on Sunday. April 22, 2012 at Fellows Riverside Garden in Youngstown, Ohio. I simply found the pianist in the Welcome Center to be interesting. The whole world was going on around him, yet he just played as if he was the only one in the building. I must have sat there are listened to him for a half hour. I wanted to go for a candid feeling, but there were so many people in the building as well. This was the only angle I could get him relatively isolated, while still in motion.
Here are the stats for the shot:
Nikon D90
Nikon AF-S DX 55-200mm f/4-5.6 VR
ISO 450
62mm
f/4.2
1/30 sec
Aperture Priority
Enjoy!
Thanks,
Kevin Stolecki
After an entire week of gorgeous weather, someone must have angered Mother Nature because it dropped a good 20 degrees & rained steadily for the whole day. Realizing that the gloomy day might provide for some solid low contrast black and white photos, I went out to take some shots. Ironically, this photo came from the inside of my car. I used a Canon Rebel T3i with a Sigma 30mm lens at f1.4, 1/125, and 100 ISO.
-Bassel Mudarris
This shot was taken on Sunday, April 22 at Fellows Riverside Gardens in Youngstown, Ohio. This is one of my favorite places to visit. My fiance and I like it so much we are having our wedding there next June! We decided to take a day and shoot the beautiful blooms coming up all through the gardens.
I am a beginning photographer and was playing with different exposures and contrasts. I like blowing out the background on shots and was attempting to do that here.
I used a Nikon D3100 with a Nikkor 18-55 mm f./3.5-5.6G AF-S VR DX. I was in Aperture Priority mode. ISO 100, 40mm, f/4.5, 1/80 sec.
Angela
Dear gizmodo photo contest
Please find my submission attached
When playing piano I love watching the intricate mechanisms dancing away. Here the dampers stand at attention waiting for action.
Olympus E510
Olympus 35mm f/2.8 with adapter
ISO 200 35mm f/2.8 1/20
Sam Du
Whilst trying to come up with a photo involving marbles (which wasn't working as well as in my head) I was eating Jelly Tots. These became the eventual subject due to them having the texture the marbles lacked.
Taken with a Sony Alpha A390 and 30mm macro lens at f5.6 1/60sec ISO 400 with the built in flash.
Hannah Green
Evesham, UK
I've been experimenting with overexposing images for the last week
before the competition. There was no real plan -initially I had been
experimenting with different lighting on cables and such in an dusty
electrical closet and saw these screws on top of a cabinet as I left.
Taken with a Sony Alpha A390 and 30mm macro lens at f5.6 1/60sec ISO
400 with off camera flash.
Chris Dickens
Evesham, UK
Technique: As I took my stroll around the block to get the Perfect B&W subject, this was pulled out of the garage around the corner! What a treat for me!
Camera: Lecia M9 50MM lens f2.4 ISO 160
- James
Hi Gizmodo,
Please find attached my entry for the Black and White photo challenge.
Technical information
ISO: 100
Lens: AF-S Nikkor 55-300mm
f/5.6
1/3200 sec
Camera: Nikon D5100
Story
I now live in Seattle having relocated from London, UK and decided to take the ferry across the Bainbridge Island. It was a gorgeous day in Seattle and it's quite rare to get Mount Rainier on a clear day. With the ferry crossing through the path of the bridge I must admit I didn't know the effect it would have until i got it home and viewed it on my computer screen. I feel the solid blacks of the bridge and the textured effects of Mount Rainier compliment each other very well.
Thanks in advance for accepting this admission.
Best,
Sandeep
One morning this last week, just as the sun rose over the mountains in the east I was headed to work. As I pulled out of the driveway, I noticed this sparrow just sitting in the bushes about six or seven feet from me. I rolled down the window after grabbing my Canon EOS Rebel T2i with my EFS55-250mm lens attached. I zoomed in as far as I could and took a couple of photos in both raw and jpeg formats just sitting in my car.
For this challenge, I took one of the photos and I cropped it, using my Digital Photo Professional software that came with the camera, to zoom in. Converting it to monochromatic and did some minor changes to contrast, highlight, shaddow, and sharpness to help bring out the texture of the feathers.
John Hays
Camera Canon EOS REBEL T2i
Exposure 0.001 sec (1/1600)
Aperture f/7.1
Focal Length 250 mm
ISO Speed 400
Exposure Bias 0 EV
Flash Off, Did not fire
Orientation Horizontal (normal)
X-Resolution 600 dpi
Y-Resolution 600 dpi
Software Digital Photo Professional
This is Lucy she is a 7 month old Beabull (Bulldog and Beagle mix). She loves to lay around in the yard on nice sunny days. I really like the way this one turned out because of the way she is looking up at a bird flying by.
Canon 60D
EF 50mm f/1.8
ISO 100
f/1.8
1/800 sec
Brian Georger
Hi! This is my first entry to the Gizmodo photography contests. I didn't know what to shoot, so I took some shots of my shoes in the backyard. I figured they had some good textures to them and would make a solid black and white subject. I'm using a Canon Rebel EOS T2i with a 18-55mm kit lens - my first camera. I shot it auto ISO mode, which came out to be 100 I believe.
-Andrew
I was hanging out the window of my bedroom on 4th avenue, and noticed the jet stream above. I loved the pattern it was creating towards the end, so I grabbed the camera and got a shot in.
Canon 5D Mkii
Canon 50mm 1.8
ISO 320
F/6.3
1/1250s
- Chris