Hello, this is my entry for the bugs shooting challenge.
The image was taken using a Canon G9 on macro setting, f/8, ISO 80 and shutter speed at 2 sec.
I had left the windows at the office open over night after a hot day. The following morning this badly camouflaged "monitor moth" had joined me - probably figuring the screen to be the perfect place to blend in. Unfortunately the contrast was rather harsh once the monitor was turned on. Nevertheless it remained there the rest of the day.
-Tommy Poulsen

Title: King of the Flower!
Camera: Canon XT on a Gorillapod
Lens: 50mm with 4x and 10x diopters stacked
ISO: 200
F/6.8
This was shot right after a rainstorm and ants were swarming these flowers. They were wrestling for ultimate supremacy on top of the flower, and the loser would be lifted into the air and thrown to ground a foot below. I did this with a set of diopters I got off Amazon for about $15, stacking a 4x and a 10x so the focal plane is tiny (much smaller than the body of an ant!). Lots of trial and error, manual focusing (by moving the camera) and crouching in the mud to get this "action" shot.
-Adam Harris

I am by no means a professional photographer. I used my wife's Kodak Z710 Easy in Macro (burst) mode to take this shot. This Locust was on a curb, so I had to hold the camera close to him without being able to see the LCD screen, shoot a bunch of shots, and see what turned out best (on the computer). He was eating grass that was coming out of a seam in the curb. The people driving into our apartment complex must have thought me crazy taking these pics! For me, I like the stark contrast in the (bright) colors. I did very minor touch-ups using GIMP2 just to help the colors pop a little more.
-Chad Malone
G/O Media may get a commission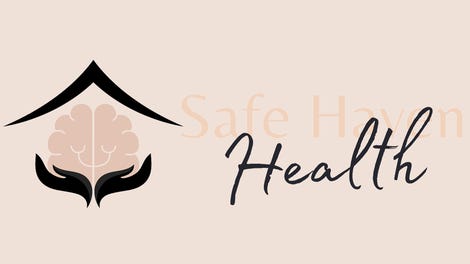 Addiction counseling
Safe Haven Health

Canon 7D
1/80s
f/16
iso:1000
@50mm
"This had better be worth it!"
I wasn't happy with my live bug shots, so I searched window sills for dead ones to pose and happened across a couple wasps. This shot was the first thing I thought of after collecting them.
-Mark Scherschel, II

I always find it a bit sad to see the little dried bodies of bugs who've died beating themselves against my windows, but at the same time it's always amazing to be able to get up close and see all the little hairs and details of their wings and bodies (they also don't mave around so much when you're trying to photgraph them...) And in this case i also really just liked the light that this little ex-bee was lying in. So this photo is dedicated to all the little 'window warriors' laid to rest on the window-sills around my house. Rest in crunchy pieces, little bugs.
Equipment:
Canon 400D plus S-M-C Takumar 50mm f1.4 lens plus a few extension tubes at 0.6 of a second and 100 iso
-Ed Boldero

I took this photo of a locust with my Kodak Z710 in Macro Mode, no flash. The colors were brought out using GIMP 2. My husband and I noticed a lot of locust as we walked around the complex (he took some pictures too). This one was an easy subject because he only had 5 legs (one of his hoppers was gone). If this angle doesn't freak you out, it makes him seem more "human", right?
-Bridget Malone

I shot this baby praying mantis with a Canon Rebel T1i and its kit lens. While out cleaning the barn one day, I grabbed the pitchfork and the little guy just happened to be on the end. I coaxed him onto my arm and ran in the house to grab my camera. I proceeded to take a bunch of photos of him as he meandered across my arm and leg, contorting myself into some pretty interesting positions. The images turned out neat, he was so small that my body looked like a landscape. I chose this image because he was looking directly at my lens as if to say "Do you mind?" I took him back out to the barn to release him once I was finished; no praying mantii were harmed in the shooting of this picture.
-Emily Hart

Camera: Nikon CoolPix S8000
ISO: 1600
The Macro setting was turned on for this picture. Focal length was 5mm according to the exif data.
I spent around an hour chasing bugs around in my backyard for this shooting contest. This was the first grasshopper that didn't jump away as soon as I got close. He stayed like this long enough for me to get 4 or 5 shots off. I held the camera down in the grass and inched it closer to him.
-Preston Griffith

Taken with a Canon PowerShot s90, f/3.2 and 1/200th second exposure, ISO 400, manual focus, cropped and adjusted luminosity curves in Paint.NET.
This bumblebee was one of dozens feasting on the lavendar in my front yard. I chose this shot because I like what it does with the shallow depth-of-focus and how the background gets progressively more blurry and impressionistic.
Also, I learned that bees visit a single flower for not more than one second (at least when a photographer is present).
- Brian Hall
Camera: Canon 5D Mark II
Lens: Canon EF 100mm F2.8L IS USM Macro
ISO: 50
Shutter: 1/20
Aperture: 5.6
White Balance: Cloudy
Technique: Took this shot with the camera mounted on a tripod, manually focused, and used a cable release to trigger the shutter.

This picture was taken at the Toronto Botanical Gardens. Shooting bugs is a daunting task, because they are always moving around, and flying about at their own free will. After close to an hour of hectic bug chasing, and an umbrella to keep my camera dry from the rain, I managed to capture some sharp, some blurry and some hairy ones. Later, on my computer this one stood out from the rest because of its sharpness, compositions and details.
-Anthony Rego

Wise Grasshopper
Camera: Nikon D90
Lens: AF Nikkor 50mm f/1.8
ISO: 400
Shutter Speed: 1/250
Aperture: f/3.2
I was playing monopoly with my younger brother when my dog became intensely interested with whatever was outside. We checked it out and found this little guy wandering around. I ran for my camera, slapped on a lens, and changed my settings before he could get away. He was actually pretty cool with me getting so close to him.
-Matt Schulz

Just a normal day at Coney Island with some friends, played some frisbee, built a sand dragon. I was surprised to find a ladybug down on the shore, so I shot a couple photos. I know there are going to be a thousand macro images so I decided to make a departure from said territory. Shot on a Rebel Ti on 35mm Fuji Provia 400X slide film with a EF 16-35mm f/2.8L II USM Ultra-Wide. Minimal contrast editing to compensate for my film scanner.
-David Corso

Hi guys. I didn't think I'd have an entry for this week's challenge, but then this beetle appeared on my screen door early this morning. He's about 3/4 inch long, and I moved him to my counter top with 1954 formica for the picture.
-pg

I shot this with a Nikon D40 using a Nikkor 35mm f/1.8 lens. There was tequila in the cup so at least we know the fly died happy!
-Buddy Michell

Here is my submission: Pretty fly.
At my home, insects are in somewhat short supply, and this little bugger was one of the few insects who was photogenic and patient enough for me. The camera is an Olympus FE-210 point-and-shoot camera.
-Immanuel Smith

HTC Incredible, Vignette.
Taken while picking corn, so all I had was my phone.
-James White
I took this shot at a butterfly garden (creatively named "The Butterfly Farm") in the Heredia province of Costa Rica. Besides for having a beautiful butterfly garden, "The Butterfly Farm" also exports many butterfly cocoons all over the world.

Anyways, here's what I shot it with:
Camera: Sony Alpha a230
Lens: 50mm portrait
Exposure: 1/2500
f/2
ISO 320
Image stabilization was on, the flash was off.
The image is unedited (except for scaling down).
-Brian Charous

Canon G11, Aperture Priority (F/8), 1/60 sec, ISO-400, 25mm
I found these guys having lunch in my back yard. It was a challenge for me as a new photographer to figure out the lighting. I found the best solution was to use a flash at reduced power. It provided enough light without washing out the bugs and kept the background dark enough to draw the viewer eyes to the bugs (no distractions).
-Chuck Erickson

My settings were:
Canon G11, F/4.5, 1/250, ISO200, 25mm.
About the photo:
I borrowed my husband's camera and went looking for a butterfly. The wind was blowing and the butterfly was quite active making it hard to get a good picture before he moved off to the next flower. All in all I thought it came out nice as the wings are in focus along with the details on the flower stem.
-Jenna Erickson

Story: After a short hiatus, I decided to shoot again. I used the 50mm lens reversed in hand (yes it was not physically attached, I just kept it lined up with the camera. Hopefully not much dust made it in.) I shot about 50 shots, about 10 were keepers.
Challenges: DOF was very narrow and ants moved fast (around 1/125 or greater).
Editing/Adjustments: WB, Sharpening (just a bit), brightning/exposure (it was a tad dark).
-John Valdez

I was looking for bugs to photograph when the light refracting off this spider's web caught my eye.
Camera Model: Sony a200
Lens and focal length: Sigma DG 28-200 ƒ/3.5-5.6 @ 160mm
Aperture: ƒ/5.6
Shutter Speed: 1/1000
Sensitivity: ISO 200
Post processing: Slight level adjustment and contrast boost
-Zach Jones

Shot with: Nikon D90, 18-105mm kit lens @ 105mm & f/5.6, 1/125 shutter speed.
With the recent heat stroke in New Jersey, a lot of the flowers were dead and dying. There was a real scarcity of bugs. Luckily, I found this little guy feeding on a flower. From the amount of shooting time I got with this moth, it seemed as if it were just posing for me. I guess bugs gotta eat, and they dont care WHO is around to watch them ;-)
-Anvinash Patel

Canon PowerShot SD1200 IS
All I did was set it to macro, the rest was on auto so the camera decided on:
ISO - 80
Aperture - f 2.8
Shutter - 1/200
Was taking pictures while visiting my parents. My dad has a large butterfly bush in his garden so a great many of them were lazily floating around but wouldn't land because the dog kept scaring them off. This one decided to hang around long enough for me to get a shot. Cropped it and made a few adjustments in seashell.
-Daniel Topal

I am shot this photo with available light in the morning...hope to get great natural tone.
a little bug 3 mm not more do activity on the purple flower in the morning.
eiff data for this photo :
F : 9, Speed : 125, ISO : 320,
by Canon EOS 40D, 100 mm F/2,8 macro lens, No Flash and Filter
-Andiyan Lutfi

I didn't have time to seek out subjects for this week's shooting challenge, but three hours before the deadline, I went to the basement to do laundry and saw this big honkin' thing sitting there on the door. So I grabbed the S90 and started shooting. The ambient lighting wasn't quite right, so I held a Mag light with tissue paper in my left hand and shot with my right. I was nervous because the whole time I was worried it was going to jump right on my face. But it turned out to be a pretty cooperative subject.
Canon PowerShot S90, f/2.0, 1/20s, ISO 400
-Philip Levy

Shot this with my Pentax k-x w/ 18-55mm lens on macro setting. I had been waiting for some bugs other than flies to land on any of the branches in a garden. Finally one did, I managed to take a shot before it flew away. Shot @ F7.1, 1/500 second, and 200 ISO.
-Adam Tenuta

Anyway, I've been trying to remember all week to go outside with my camera. Tonight I remembered. I have a brick house and this time of year the suns heats it all afternoon. It was early evening when I stepped outside to find about 12 flies on the west facing exterior wall. I grabbed my camera and not thinking just flipped to macro and took a picture. I like to call it "Just a fly on the wall." I use a Canon Powershot SX110is with CHDK, I was in Program mode with ISO 200 (I didn't check this could have got away with 80), it too a f-stop of 4.0 and 1/640 second shutter. Since I didn't have much time to edit this I just cropped the best part and am sending it off to you and the rest is straight off the camera.
-Eric Voss

I was out pulling weeds, and saw these reddish horned caterpillars under some of the leaves. Immediately, I ran inside to my get camera. (Good thing about caterpillars, they don't fly or jump away in the meantime.) I didn't dare touch those scary horned spines with my bare hands, because any sort of furry caterpillar might sting or be poisonous. So, I gently bent back the plant and tried to take a photo. However, when I moved the plant it startled him so he curled up into a spiral. I kept getting blurry shots trying to hold the moving plant, so I lay down on the ground and braced the camera. After a break in the breeze and while holding my breath, I took the shot focused right at his alien face! I love all of the tiny hairs that show up on his feet even. I would have never seen them without the camera.
-Laura McCracken

Taken 11July2010
Canon 7D
Canon 100mm f/2.8 macro
F/11, 1/60sec, ISO 100
I was having a hard time finding an insect to photograph since the monsoons haven't started. I went to the edge of the Albertson's parking lot looking for insects in the bushes under lights. I found this beetle in a cresote bush.
-Margy Green

Canon 5D Mark II
Sigma Macro Lens 17-70mm
Picture taken at dusk
This was my first outing with the Canon 5D Mark II body. I was just getting a feel for the camera when I came across a spiders web in my friend's bird house. I sprayed the edge of the spider's web with a small spray bottle to lure him out. I was in manual focus and he only stuck around for 3 shots then went back in its hole. Everything was in full auto mode except for the manual focus.
-Joe Sidari

Went to the Butterfly Conservatory at Gallup Park in Ann Arbor, to shoot some butterflies and got this perfect opportunity. Shot with a Canon Powershot sd1100 in Macro Mode.
-Geoffrey J. Hancock

I took this shot while on a first date with a girl who was amazingly helpful at
pointing out all of the bugs she saw, most of which were gone before I could
turn the camera. After seeing it full size, I'll remember next time to go up a
couple f-stops before rolling around on the ground in front of a prospective
girlfriend.
nikon d5000, stock lens
f5, 1/500, iso 200
-dee m'lee

I live in ann arbor, michigan and took this photograph while walking in the arboretum. I love bugs! This was taken with my canon powershot sd1100 in macro mode.
-Meaghan Cotter

I shot this young insect with my Olympus E-510 and 14-42 mm kit lens. I had just bought it and was still learning about how to use the manual functions on the camera. I stopped by the road and there it was on a young Maple leaf!
-Mitch Trinka

I shot this with a Canon xs that I just bought a few days ago. It is my first camera, so I just plan on doing these challenges to get the hang of things. Settings were 1/40 f5.6 iso 200
It has been raining like nothing else here in TX because of Hurricane Alex, so a lot of these snails have been running rampant. This one posed for me.
-Blake Tucker

I love ladybugs!! I took this picture at my cottage in northern Michigan. Canon Powershot 1100, macro mode.
-Natalie Heidel

When I walked outside, he was sitting on the back of my car. I was heading out shooting so I just happened to have my camera on me.
Camera: Canon T2i
Lens: EF-S18-55mm f/3.5-5.6 IS
ISO: 100
Slightly color enhanced in Aperture.
-Misty Muscarella

every morning it bug came to my park and do activity....available light from the sun make the light and tone very natural...
My exiff data :
F : 7,1, speed : 250, ISO : 250
By Canon EOS 40D, 100 mm F/2,8 macro lens, No Flash and Filter
-Andiyan Lutfi

Nikon D700
Nikkor 24-120mm 1:3.5-5.6 G
f/6.3
1/50 s
ISO 400
The intention of this trip to the lake with the camera was to get updated shots of my children. I ended up putting my eyeball (hidden behind the camera) crazy close to a bumble bee!!
-Sandy Ortiz

I shot this will looking for some bugs in the yard. I wanted to do something interesting, not cliche. So I was sitting in the grass getting bored waiting. It was 80 degrees out
and nothing interesting was likely to be found. I than looked in the dirt patch next to me. To my surprise were two ants hauling the dead body of a bigger ant. Only my imagination can tell me what lead to its death.
-Brad Hower

Last week I found an old Ricoh KR-30SP 35mm camera in the basement and fixed it up. I think this thing is older than I am. I even have to advance the film by hand. I took about 6 rolls of film this week trying to teach myself photography. This photo, which my girlfriend has dubbed 'Hover craft,' was a pleasant surprise when the film was developing and the bug came through nicely (manual focus also). ISO 400 cheap Kodak film. Anyway have any tips to make a cheap at home dark room? This will be a nice hobby if I can cut out the CVS middle man.
-Chris Stoppiello

Camera: Canon EOS 7d
Lens: Canon f.2.8L 100mm Macro
Shutter Speed: 1/100th
Exposure: Manual
F/3.2
ISO 320
Focal Length: 100mm
No Flash
I awoke outside on the 5th of July bright and early around 1 p.m. with bottle rocket burns all of my palms and johnny walker on my breath. The sun was beating down and as I painfully squinted open my eyes a saw a butterfly pass overhead and remembered, GIZ shooting challenge! I ran and grabbed the camera then tracked the fluttering devil for 10 minutes or so before he rested on some Bee Balm flowers in our garden. I snapped the handheld shot from overhead finely adjusting the shallow depth of field and holding my breath until I nearly blacked out..(again.) Hope you enjoy!
-Michael Lloyde

Canon rebel T1i, Canon EF 100/2.8 Macro, SpeedLite 430 EX
Meadowlark Botanical Gardens, around 5PM.
-Andrey Grinkevich

My 21 year old son is a huge fan of your web site. He sent an email this morning informing me that you were having a contest for bug geeks that like to take pictures of bugs. That pretty well describes me. I am in Florida on vacation and I always have my camera with me. It was far too hot windy today to get nice pictures of anything except drizzly ants and aphids, but this evening after dinner, I spotted a cool blue dasher dragonfly hanging out on an oleander shrub. She stood still for a photograph. Hope you enjoy the picture. I took it with my Nikon D300 using a 105 mm Nikkor lens and an iso setting of 1000. Thanks for letting me share my images with you. Cheers!
-Mike Raupp

Taken at a family reunion using a Casio EX-FH25 point-and-shoot in "super macro" mode. I was bored and needed something to do to kill time at the reunion, so I took out my camera and started snapping away at every bug I could find in my Uncle's garden.
-Alec Sparks

Nikon D40, 18-55 zoomed to 55mm, shutter 1/500, f/11, ISO 200. I learned from this challenge that dragonflies are pretty dang difficult to get a good picture of; I had to wait a good 5 minutes for this guy to land on a stick near me for more than a few seconds, but I think the waiting paid off :)
-Ryan Pena

I did not have a macro lens for this so I need to crop in and sharpen a bit for the look.
The camera used was Canon 50D with the 28-135mm lens.
Shoot at 135mm, F13, Exposure 2.5 and ISO 200.
Tripod and timer was used.
No Flash
Aperture 3 used for post editing.
-Anthony Marino

Equipment: Nikon D90 18-105mm lens
Settings: 1/200 F5.6 ISO 200 @105mm
Story: Spent awhile outside looking for some great bugs. This challenge was harder then I thought without a macro lens. I went with this one in the end because I was a fan of the colors.
-Mike Zeller

This picture is of a bee that that I found dead on my sisters step. What I thought was interesting was that there were a bunch of small ants crawling all over it. I realized that these ants were not letting this feast go to waste and were systematically dismantling the bee. The only sad part is that this bee was most likely done in by some bug spray and I can only wonder what will become of the little ants from eating this. But the scene was very raw. This is my first submission. Hope you like it.
I used a Nikon D90, f36, 2.5 second exposure, ISO 200. The lens was a Sigma 150mm Macro.
-Dov Plawsky

I snapped this bee portrait the other day. I'm not sure what type of bee this is. The ID still eludes me. The bee was hanging around a butterfly bush actively feeding. My first attempt to shoot it caused it to fly away but luckily it returned again. I took a moment to observe it's movements before shooting. It didn't stay still at all and flew toward me twice warning me to stay away. This photo was shot on a Canon 1D Mark IV, MP-E 65mm f2.8 1-5x macro lens, and MT-24EX Macro Twin flash with custom made diffusers. The camera was set to manual with the shutter synced at 1/250th of second and f13 with a magnification of 3:1. With those settings I have roughly.4mm of depth of field making it very difficult to focus on a critter that moves as frequently as this one. This particular shot took about 15 exposures to nail. The flash acts as a virtual shutter in a photo like this due to the extremely low lighting conditions. If you calculate the effective light loss as an f-number it's about f52 which done by 1+mag(actual f-number). Thanks for taking the time to view my image and reading my story!
-Tice Lerner