The clean lines of rowing is why I chose it as my subject for the Rule of Thirds Challenge. This photo was taken from Christ Church meadow at the University of Oxford in England. I envisioned having strong horizontal lines, which are the boat and the shadow line. More subtly, what I consider to be the focal point of the image (though others may disagree) is the left-most athlete in the glare of the reflection, which is placed on the left-most vertical thirds line. Despite having used guide lines in Photoshop to perfectly place the lines when cropping, the photo does not look as textbook as I expected, but it was more visually appealing to me than some other more obvious crops and photos that I tried using The Rule.
Canon 550D
Canon EF 50 mm lens
50 mm
f/3.5
1/4000 sec
ISO 100
-Jeannie Moulton

The rule of thirds is one of those things that has been ingrained in me since I started learning about video and pictures, so this was a fun project. I had grand ideas of shooting skylines at sunset and, of course, the day I was going to shoot it was grey and overcast. So I used the grey light as a backdrop and played with the plants in my apartment. I used a macro add-on lens to a 50mm to capture the imperfections and details of the plastic butterfly. It was an added bonus that the spring draws your eyes outward. Canon T2i 50mm w/Macro, 1/200, f/7.1, ISO100
-Lindsay Claiborn
G/O Media may get a commission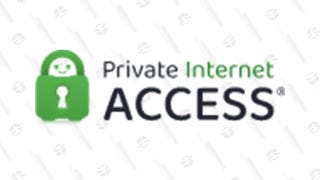 $3 per month
Private Internet Access | 2 Years + 2 Months Subscription
Canon 60D, Tamron Lens, ISO 800, 270 mm, f/6.3
A cold walk around a local pond revealed some unfortunate trash... but at least it had some artistic potential.
-Cheryl MacLean
Biting cold day at the the Marina as the photo makes clear. I really liked how the light conforms to the rule of thirds as much as the subject in framing of the shot. Canon 7D with EF 24-105 at f/8.0 for 1/200 sec and ISO 100.
-Brian Jones
haven't entered a challenge in a while but I had briefly looked at the article defining the challenge and was out hiking and decided to try to do a thirds picture even though I hadn't actually read the challenge, only looked at the included pictures. I was in eastern Slovakia visiting my in-laws and went hiking to Kapušany Castle with my wife and her father. When we left the city, which is only about 10 minutes away, it was sunny. Fog started rolling in during the short drive and was everywhere by the hike to the top. This view should show the city of Prešov or surrounding villages but is obscured by the dense fog. Not having any other photographic equipment with me this was taken with an HTC EVO 3D (PG86100) and the EXIF data show the ISO was 80 with a 4.3mm lens.
-Fazulka
This pic was shot with a Canon 60D, using a Canon 100mm F/2.0.
ISO 100
F/2.5
1/5000s
Me and my girlfriend were coming back from a barbecue to my place, just after parking her car to cross the aveneue I saw this beautiful light coming to her face, asked her to stop in the middle of the avenue to take this snap shot, just a hurry because of the cars that were coming to our way!
-Rodrigo Coutinho
I used the Sony NEX 7 and a Leica 75mm F/2.0 with the novaflex adapter. Aperture was 2.0, my ISO was on auto but the sony had it at 100 and my shutter speed was 1/1600. This weekend, I was walking around Lambertville, NJ taking photos along the bank of a canal or small river. I saw a bunch of ducks but most were the brown variety and with the brown and gray foliage, nothing stood out. I saw these two geese and they were nice and bright and white with the orange bills. They just stood there, not moving or being afraid, almost posing for the photo. I take a lot of dog photos and usually have to crop the photo to get the most interesting part of the dog or their eye at the intersection of the rule to thirds. Strangely, in this photo, it is not cropped, (in its original its 24MP), and yet, the head of the goose is right in keeping with the rule of thirds. So I thought that this is a great photo to show the rule and I think it makes the geese stand out perfectly. As an aside, it is interesting I think to see the narrow depth of field which is easily determined by looking at the grass…just a narrow strip is in focus.
-John Cecilian
Camera: Nikon D80
Lens: AF-S DX Zoom-NIKKOR 18-135mm f/3.5-5.6G IF-ED
ISO: 500
Focal Length: 120mm
Aperture: f/5.6
Shutter Speed: 1/100s
Flash: Off
Chinese New Year is coming soon. At Singapore, one of the most popular places to visit during this time is Chinatown. Streets are closed and many small stalls are opened for more than a month to prepare for this upcoming festive. The stalls sell various kinds of things, ranging from food, clothing, souvenirs, and home decorations.
-Andika Sutanto
Nikon D3100 - 35mm lens - f/11 - ISO 100 - 1/250
This is a bridge near my house that is being torn down in order to rebuild it. I have been meaning to go down and take some photos of it for a while and by coincidence got down to do it the same day this contest was announced.
When I initially looked at the photo it was pretty flat because it was an overcast day. I put the image into the post processing software Silver Efx (obviously) and tweaked it to direct the eye towards the sunsphere, the weird globe above the church. After some serious tweaking I was really happy with the results.
It is not the happiest picture, but if you zoom way into the parking lot of the church there is a very cute kitten.
- Brett Winston
Hi,
Here my photo, taken in Paris Yesterday at the sun set. The shot has been taken with a Pentax K10d (lens : 45-16mm) : 23mm, f/4,0 ; Speed : /1750 (Iso :200)
I was looking for a regular curving (1/3) between the deep blue sky and the red buildings. The result designed perfect geometric shapes (equilateral triangles)
-Dorjey
Camera: Canon 60D
Lens: EF 18-135mm IS
Aperture: 7
F Number: f/11
Exposure: 1/100
ISO: 100
Focal Length: 135mm
While departing with friend Saurav Dhakal, who is leaving for 120 days trek on Great Himalayan Trail I saw this magnificent blend of fog and traffic light at Koteshwor-Tinkune cross-section of Kathmandu, Nepal. The 'get ready' orange light perfectly matched the situation since Saurav had done all the preparation and was just about to leave.
His story can be followed at storycycle.com
-Anur
I had another idea about using a pile of actual rulers but after I was out this morning shooting sunrise shots, I went down to main beach in santa cruz to shoot some golden hour shots and decided my setup for this shot would satisfy the requirements for this challenge. the lighthouse and jetty are at one power point and the top of the jetty and the top of the wave are along a 1/3 guide line. I purposely shot this at a semi-long exposure (1/20 second) to get a bit more "dreamy" wave in the shot. in post, I added a 25% blur overlay and a bit of overconstrasting (orton effect) but kept pretty close to the original color palette....
basic exif data:
———————————————
Camera Nikon D3000
Exposure 0.05 sec (1/20)
Aperture f/32.0
Focal Length 300 mm
ISO Speed 100
-Bob Zimway
I shot this image using a Canon MKII with a manual focus 50mm Nikkor 1.2 lens (mount adaptor).
I was shooting manual focus (duh), manual exposure. 5000 Shutter Speed. F 2.0 aperture.
This shot is RAW straight out of camera, unedited.
I keep seeing these damn birds when I walk my dogs so I decided to see if I could get a decent shot.
-Daniel Craig
Hi there, here are my pathetic attempts to get into the competition.
I was wondering what I could take for the competition, so I strolled outside and saw this cloud shadowing the humidity in the air.
In Perth, WA, it is a very rare sight. So I climbed onto the roof and captured this image. Unfortunately they were still too far away to capture without a bit of urban clutter.
Thanks
-Roland Pedeferri
I bought a DLSR 3 weeks ago and was all fired up to see what its capable of. On a lazy night when there were no patients in ER, I was browsing some tips and tricks on photography. That's when a buddy of mine suggested to check out gizmodo.com for shooting challenges. Couldn't try the macro challenge as I had no macro lens. Turns out I didn't need one. So determined to participate in the current challenge me and my girlfriend headed riverside in a car. We stopped at the signal and that's when I saw this composition. Before I could even open the lens cover we started moving. Refusing to give up, I turned the on camera and dia clicked it. Yes, out of a moving car! Few experiments in Photoshop and I was happy.
Canon 60D with18-135mm ,
ISO 320, f/5.6, 1/800 sec.
-Shriharsha Kallahalli
My wife's aunt just bought a dope pad in the Camelback Hills in Phoenix, AZ. I thought this organ pipe cactus made it easy to line some stuff in the thirds. The flare was just for fun.
-R. Kade Baird, Esq.
Located at the corner of Superior and Dearborn in the heart of Chicago's River North neighborhood is the new home of the Poetry Foundation. Construction was completed on this magnificent modern structure in June 2011, which serves as an homage to the Meis van der Rohe International Style. The building, which is LEED certified, is home to a 30,000-volume library and houses a small public garden, which is where I took this image. The metal grates and support beams that enclose the garden were a perfect subject for the rule-of-thirds challenge. The glowing city lights percolating through the grates were an unintended, although pleasant, bonus.
This photograph was taken with a Sony DSLR-A580 (a camera which houses the same sensor that can be found in Nikon's D7000) and a 35mm f/1.8 prime lens. For this particular capture, I had the ISO set at 400, the aperture at f/2.8 and the shutter speed at 1/20 of a second.
-Kyle Pozan
Nikon D7000, Nikkor 35mm f2, 1/60 f5,500 ISO
While I was walking in Paris (again !) I found a fire station. Firefighters were cleaning the fire station with water using their hose. I just had time to shoot before they were called for a fire
-Sébastien Bonaimé

Hi Gizmodo,
This week I had purchased a new lens and so wanted to test it out and this weeks challenge popped up on facebook so I thought id give it a go.
I have an Orchid which up until recently I thought had died but started to grow some buds again. I got home with my lens and checked the orchid to see if it had opened up yet but hadn't. An hour later I was in the kitchen preparing dinner and to my surprise it had opened! So I took my chance, got a few pics and then took this one with the challenge in mind.
I used a Canon 500D, Canon 100mm f/2.8 USM Macro lens, with the settings:
1 second exposure, f/10, ISO 100.
Cheers,
- Robert Newitt
It was a cold and windy day. Looking like Winter was finally going to come to Long Island. I stepped outside mu house and took this shot with the wind blowing and the clouds just perfect. Giving off the feeling of a cold and wintery day. I used my Canon T2i, aperture priority, shutter speed of 1/125 and f10 aperture. Shot was at 100 ISO with evaluative metering and a focal length of 38mm. The original photo was shot in color but processed as B&W to give it that cold and ominous feeling.
-John McNamara
Shot with a Sony SLT-A33 using the 18-55mm kit lens.
6.0 sec exposure
f/9.0 aperture
ISO 200
Cropping, color and tone adjustments in LR3.
I first photographed this tree for the Night and Day challenge last winter (though I didn't submit it). Thought it would make a nice place to return to at sunrise with a more colorful sky. It's situated in a corn-less cornfield in Scaggsville, MD. I took the photo with the horizon along 1/3 line, but thought it looked better cropping closer in on the tree, and placing the center of it around the intersection of two of the 1/3 lines.
- Chris Kennedy
Equipment:
Canon 5D Mk II
Canon 17mm TS-E
Gitzo GT2540LLVL tripod
Manfrotto 405 tripod head
f/9.0 15 seconds
This is an uncropped shot - the thirds were lined up in camera, and apart from a small amount of sharpening and the removal of a couple of dust spots, the image has not been modified in any way.
I've shot the Burj Khalifa from this spot on many occasions, and thought it would be fun to go back there to shoot it again specifically for the challenge. I'm a firm believer in getting as much as possible right "in camera", rather than rely on fixing things in post. Sure, it may not always be the most efficient way of doing things, but I do find it the most rewarding.
First thing was to line up the shot with the Burj Khalifa bang in the middle of the frame, and get the camera absolutely level, which is where the Gitzo tripod and Manfrotto geared head help enormously. I'm very particular with my architectural shots to keep the perspective "true" - i.e. no converging vertical lines. If you try to place your horizon on the bottom third with architectural shots by pitching the camera up, then you introduce vertical lines converging above the top of the photo, which gives the impression that buildings are falling backwards.
The shift capabilities of the 17mm TS-E were then used to move the horizon down to the bottom third, and place the vertical axis of the Burj Khalifa on the right third - to do this, the lens was shifted up and to the left.
The building just squeezed into the frame - I'm pretty certain that the 17mm TS-E mounted on a body with a full-frame sensor is the only combination of lens and camera (of any format) that can pull this shot off. The only other combination that I'm aware of that can come close is the Schneider 72XL on a 5x7 large format film camera, but even this exotic combo can't shift far enough without unacceptably high levels of vignetting (believe me - I've tried).
It was then a simple matter of patiently waiting for the Dubai Fountain to do its stuff to add the final element, and I captured the exact image that I set out to take.
- Gerald Donovan
This picture was taken at a local abandoned lot where a digger machine sits unused and I thought it was just the most lonely machine in the world; the digger has been sitting there for over half a year at this point. I decided to take its picture before the lot was to be developed and thought it'll be really nice if I could align it to the bottom third line so I could capture the weirdly lit clouds that day. This photo was made up of 9 exposures using a Canon T2i 18-55mm kit lens with the aperture set at f3.5 and the shutter speed ranging from 1/1000 to 1 sec.
-David Chen
I was driving the day after our first (finally) snow storm here in New Hampshire and I saw this Christmas decoration defying the bleak winter day. I took the picture with Camera+ on my iPhone 4 (iOS 5).
-Chuck Roberson
Nikon D3100 Auto Landscapes setting (f/11, 1/500, ISO-400)with 18-55mm lens.
Work upgraded me from a point and shoot to a DSLR, so I'm trying to stop and just take pictures every once in a while as I learn how to get the shots I want. This is at a park in my neighborhood. I'm not that into nature photography, but there is such a rich variety in the green belt it does catch your eye and make you want to go exploring. The water fowl weren't that cooperative but the stick never moved!
Thanks,
- Eric Boenig
Canon T2i, 18-55mm kit lens, no flash auto settings
The past few shooting challenges have been pretty ambitious (for me at least) and haven't felt up to the task until I saw this one. I finished cleaning my Kimber Eclipse Target II after installing a new mainspring housing and thought she needed to have a photoshoot. With the challenge in mind, I decided to snap a photo using the grid just to make sure I was doing it correctly.
- Rob Paek
I covered a house fire in Grafton, Mass. — the third in a week — and liked this one for all of the smoke. This was taken with a Canon Rebel T1i, with god knows what settings since I was tracking the fire and trying not to get in anyone's way. Looking at my photos, I tend to use the rule of thirds rather unintentionally.
- Jenn Paluzzi
First, I'm constantly amazed at some of the pics coming out of my phone (EVO 4G) – that this simple camera phone can capture so many subtle nuances of color! This shot was literally taken in a split second – I was traveling down a road to intersect with the highway, and saw the beautiful scene in front of me. I rolled down my window, and when I made my 1 second stop at the stop sign, I snapped this one and then continued on. It was only after I got home and downloaded the photo to my PC that I realized that my intuition had, even in a split second, composed the scene in the rule of thirds! I have to credit my 7th Grade Industrial Arts teacher for this – during the photography section of the class we were given a pretty good lesson in good composition, and then let loose with our twin reflex cameras loaded with B&W film to go roam the campus and shoot like crazy. Thanks, Mr. Cadena!
Shot with:
HTC EVO PC36100
ISO 141
Unknown shutter speed
Unknown aperture
Direct image from phone, no altering done.
-Gary Eckhardt

This was taken from Glacier Point in Yosemite National park from about 30 feet away from the subject. My daughter was perched perfectly in front of Half Dome, sitting at the exact same angle as the mountain.You can tell it's a recent picture because, despite the thick winter clothes, there's no snow to be seen anywhere. It's been an unfortunately dry winter in NorCal this year.
Camera: Minolta X-700 film SLR
Film: Ektar 100
Lens: 200mm Tele Rokkor-X
Aperture: f/8
Shutter Speed: Not recorded.
Scanned on a Nikon Coolscan 8000ED
-Mark Farinas
I took this whilst walking my dogs so it wasn't entirely easy. I took a series of shots and then I spotted this old withered tree so I used it as a subject and took some more shots. This is the one I liked the most.
The settings I used were as follows:
Nikon D40 camera
f stop of 7.1
70mm focal length (Tamron 70-300mm lens used)
1/100 shutter speed
-James Finnerty