At the recent premiere of Mission: Impossible—Fallout, Simon Pegg was asked a question about what his character does during his spare time. He had some fun answers.
Pegg plays Benji, an IMF technician introduced during Mission: Impossible III, graduated to series regular in the later movies, and now he's a full-fledged field agent helping out Tom Cruise's Ethan Hunt survive his spy shenanigans.
And what does he do in his spare time? Fortnite, mostly. "Benji studies hard," Pegg told Cinema Blend. "He trains. He goes home and he plays Minecraft. [Or] Fortnite! Yeah, that's what I play. He plays Fortnite online with Ethan. And he's better—in Fortnite, he's better at fighting than Ethan. Ethan's had like two kills, max. Benji had a game with, like, 12 kills. He got the Legendary Scar, and he offed a bunch of perps."
Well, action movie characters are often aspirational figures in terms of skill. On top of that, well, in response to a question about Benji's talents and skills, Pegg says, "Yes, he has a sex dungeon in his basement. And I just think we should see a bit of that, do you know what I mean?"
So Benji's a kinky videogame player. I buy it. I really want the version of the Mission: Impossible series where he get the quiet time to see these sides of the characters, and I hope they're all this eccentric.
G/O Media may get a commission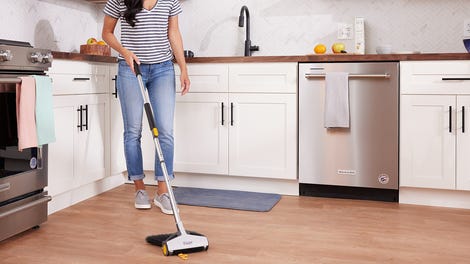 BOGO 50% Off
Flippr - BOGO 50% Off