The SlingPlayer iPhone app is finally launching today! It's going to be $30, Wi-Fi only (No 3G), but will work with older Slingboxes.
We've been testing the player for a couple weeks and it definitely works great. On Wi-Fi, it's smooth—smoother and better looking than other Slingplayers for other mobiles—which is great, since that's the only way you'll be able to use it.
It was actually fine over 3G (which I tested with, but you won't get to use), with slightly more lag and noticeably worse video quality, but that's the compromise you have to make when you want to WATCH TV ANYWHERE. Looks like that rumor about AT&T not being happy with Sling pulling down so much data over their network was true.
G/O Media may get a commission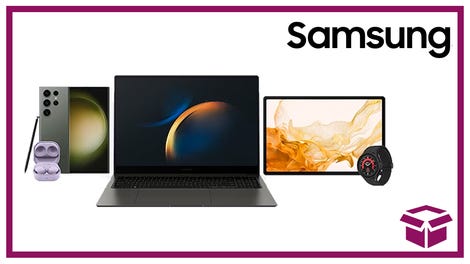 24 hour deals
Discover Samsung - Daily Deal
In any case, watching Slingplayer Mobile is fine, but controlling Slingplayer Mobile—especially if you have a TiVo or other DVR—is somewhat clumsy. There are various remote screens that work, but have to refresh whenever you hit a button. It's slow, so setting up your show will be tedious. That's the limitation Sling had to work with since the iPhone has no physical buttons. And, there's black-bar issues around the side (and sometimes top) of the phone that's occasionally impossible to get rid of (depending on the aspect ratio you're watching), which is a limitation of the player software.
If this had been 3G-capable, we'd happily pay $30 for the privilege of watching TV on the train or at the bank. As is, you're limited to Starbucks, your office, or anywhere else where you can latch onto a network.
We are glad that it's now compatible with older Slingboxes, which is something Sling did very right. You just won't get tech support for it if you use the older models.
The app should appear in the iTunes App Store at the latest by tomorrow morning.